Resources for Current Students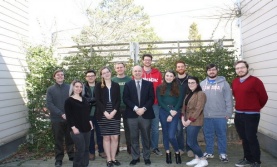 We have lots of resources available to support our undergraduate and graduate students, including:
Department Newsletter
Read our latest newsletter to learn more about what our faculty and students have been up to over the past year.
Lawrence D. Stokes Seminar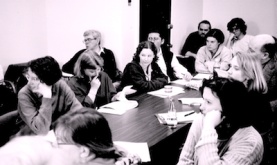 The Stokes Seminar Series is a gathering of faculty, graduate students, and senior undergraduates is an opportunity to highlight current research by Dalhousie historians and visiting scholars from across Europe and North America. The seminar is held on Friday afternoons, between 3:30 and 5:00 p.m., and drafts of articles and book chapters are pre-circulated via email. If you would like to be included on the email list, please contact gradhist@dal.ca.
For more information, check out the Fall 2023 Stokes schedule [PDF 187KB].
Recent News
Tuesday, September 26, 2023
Dr. Kate Brown Presents: "From Nuclear Power to Nuclear War: Ukraine's History as a Nuclear Colony."
Friday, September 15, 2023
Dalhousie History Department Chair, Dr. Krista Kesselring, joins most eminent scholars in Canada in RSC 2023 election.
Friday, September 8, 2023
The History department invites our community to join us in this year's Stokes Seminar Series.
View More