News
»
Go to news main
New Faces on Campus
Posted by
stephanie Rogers
on November 8, 2022 in
News
Please welcome Dr. Corey Dawson, Assistant Professor of Landscape Architecture with the department of Plant Food and Environmental Science.  
Corey Dawson
Assistant Professor
Email: c.dawson@dal.ca
Biography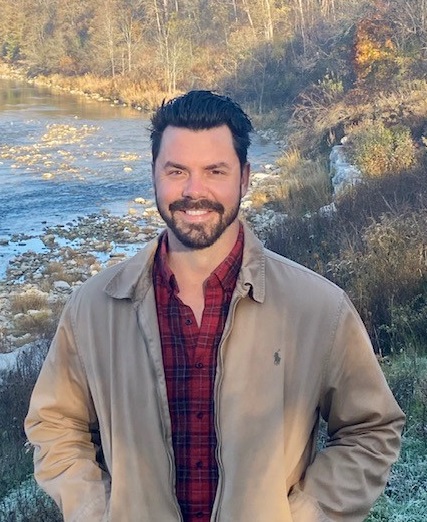 Corey Dawson is an Assistant Professor of Landscape Architecture within the Department of Plant, Food and Environmental Sciences. He is a licensed landscape architect, certified arborist, and received his PhD from the University of Western Ontario. His research involves GIS applications to evaluate how landscape design and river restoration approaches are simplifying naturally complex systems and encourages nature-based solutions for more resilient surface water management. Currently, three papers relating to his doctoral research on river restoration design are in preparation for publication in peer-reviewed journals.
Corey has presented at conferences including AGU and Environcon and has been published in Landscapes/Paysages Magazine. He received a Master of Landscape Architecture from the University of Guelph and a Bachelor of Environmental Studies from the University of Waterloo. While completing his Master's degree, he started a design/build business which included projects ranging from municipal planting design to residential stone work. Corey believes a hands-on approach to teaching landscape construction and installation is an excellent opportunity for students to gain a comprehensive and practical understanding of landscape architecture.