About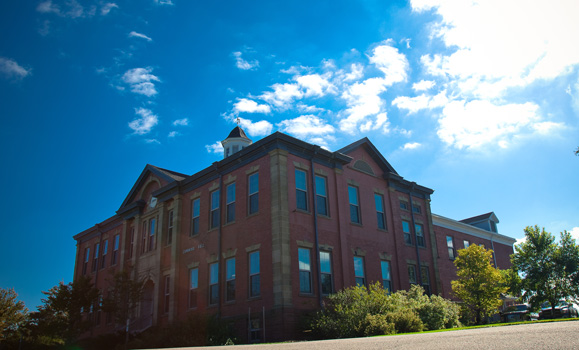 You've never seen a campus like ours. Located just outside Truro in Bible Hill, Nova Scotia, the Faculty of Agriculture is home to a working farm, almost 1,000 acres of research fields, gardens and greenhouses, and is built on a proud history of industry-leading education and research since 1905. In 2012, we joined with Dalhousie University to continue our tradition of excellence in education and research.

Dalhousie welcomes more than 20,000 students to our campuses each year and celebrates the achievements of more than 120,000 alumni. In 2021, the university ranked in the top 300 in the QS World University Rankings and 12th in Canada. As well, it ranked 251-300th in the Times Higher Education World University Rankings, placing within the top 15 in Canada. Dalhousie ranked in the top 300 overall and top 12 in Canada with the Shanghai Ranking's Academic Ranking of World Universities. 
Here, You'll Make a Difference

Agriculture in today's world is an interesting and challenging industry where you can have a real impact. Our unique programs combine the core disciplines of agricultural sciences with business management and innovative technology. Here, you can study engineering, landscape architecture, international food business, aquaculture, and many more.
Our classes include lively discussions around current issues as well as hands-on learning in the classroom, the lab and the field, giving you practical experience and a competitive advantage heading into careers on a local, national and global scale. 
Here, You'll be Part of a Team
We offer a close-knit community that is unmatched in Canada. Learn 'hands-on' alongside active research scientists. Not only are our professors leaders in their fields, they are passionate about sharing their knowledge and seeing you reach your potential.
Our small class sizes and friendly atmosphere provide the perfect environment for high-quality learning, networking and friendships that last beyond graduation. This campus is a place of teaching excellence where friendships and agricultural skills are nurtured.