Furniture and Building Materials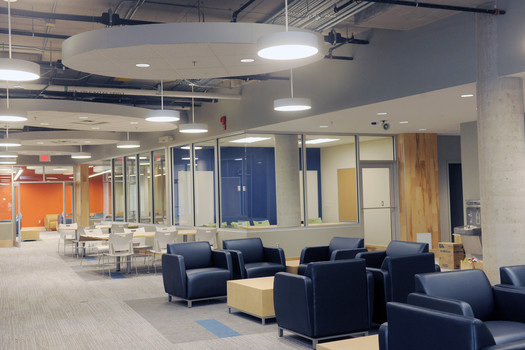 Dalhousie strives to have furniture and building materials puchased and disposed of in a sustainable manner. The sustainable procurement checklist highlights providing goods that are:
durable, long lasting, reusable;
non-toxic or minimally toxic;
produced locally for economic and environmental benefits;
meeting the most recent versions of third-party sustainability certification standards as applicable to operations and products such as Green Guard, EcoLogo, FSC, and LEED requirements. 
A notable initiative is the Surplus Goods program run by the Procurement Department. Surplus materials are equipment, furniture, and supplies that were purchased with university funds and are no longer required. This process administered by the Procurement Department allows departments and individuals to bid on surplus items for reuse.
Financial and sustainable benefits will be delivered through procedures that maximize the opportunity for reuse of items and minimize the amount of material that enters the waste stream.