Food & Beverage
Catering to all tastes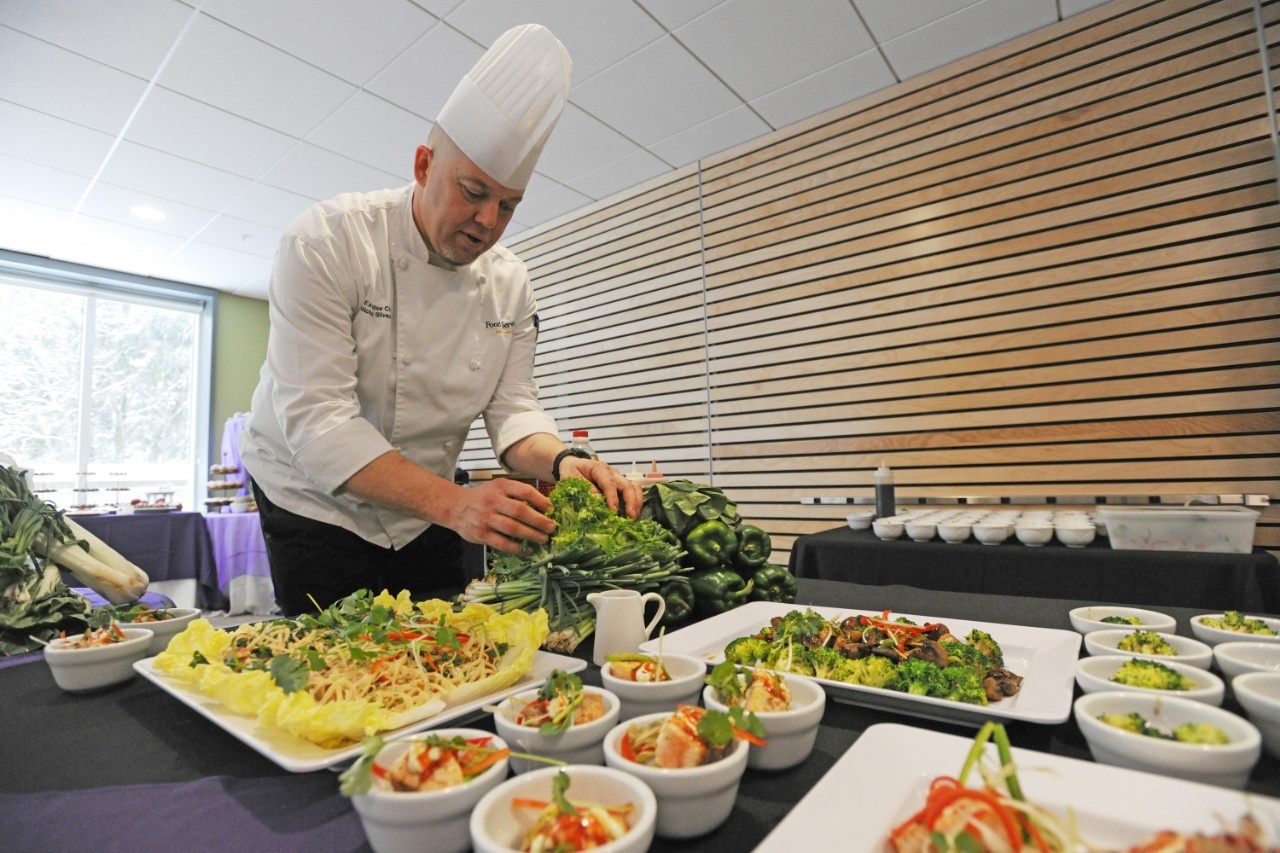 Informal or formal gathering, crack-of-dawn power breakfast or late-night snack, coffee break or sit-down meal, you won't be disappointed with the food service at Dalhousie. Many of our venues have specific food service arrangements—we'll let you know what they are when you book.

In both Halifax and Truro, Dalhousie Food Services is eager to cater your next on-campus event. Professional staff, prestine dinnerware and a variety of menu choices are available–Dalhousie is eager to work with you to design creative and customized menus to suit any taste or occasion.
See catering menus
    •    Halifax catering menu - Contact Us
    •    Truro catering menu - Contact Us
Dining hall meal options

All-you-care-to-eat meal options are available in campus dining halls—O'Brien Hall, Howe Hall, Risley Hall and Shirreff Hall in Halifax, and Jenkins Hall in Truro—and are a convenient choice for groups staying in residences between May and August.

Bar services

Most of our venues are licensed to serve alcohol, but it's important to confirm this when you book your space.

In Halifax, Dalhousie Bar Services holds the exclusive licence for alcohol services on campus. In Truro, Chartwell's Impressions Catering takes care of bar services. These companies will provide qualified servers and bartenders, bar set-up, glassware and products.

See bar service menus
    •    Halifax bar services menu  - Contact Us
    •    Truro bar services menu  - Contact Us
Please read the University Alcohol Policy before booking your event.