Services
Let us take care of the details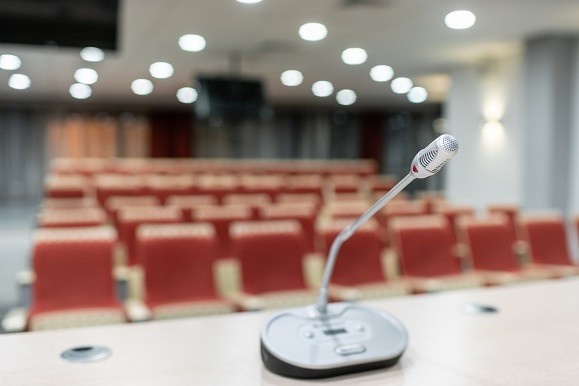 A successful event requires the right services at the right time, delivered with professionalism and class. Plan an event with us and you'll have access to a full range of services and amenities, from convenient pre-event registration to final clean-up.

Online registration services

We'll create a customizable website that allows your guests to register and pay. You'll be able to collect the information you need and easily communicate with attendees. Learn more.

Food and beverage

Coffee breaks to gala dinners, cocktail hour to meals for teams visiting for a sports competition—we can help you select the perfect food and beverage options. Learn more.

Audiovisual support

We'll make sure you have all the technical equipment you need—and we'll ensure its compatible, set up correctly and backed by expert support. Learn more.

Room set-up and tear-down

Many of our spaces are quite versatile. If you need additional furniture or a change in room configuration, let us know at least two weeks ahead of time and we'll make the arrangements.

Custodial services

Most events held on campus (especially when food and drink are involved!) will require post-event cleaning. Let us arrange custodial services on your behalf—it's one less thing you'll have to worry about. 

Security services

Another thing you don't want to worry about: security. Dalhousie Security Services are highly recommended and available for crowd control and restricting access to the venue. We will discuss your security needs with you, and make all the necessary arrangements.