Sport and Recreation Events
As a proud member of the Canadian Sport Tourism Alliance, Dalhousie boasts a large variety of indoor and outdoor sporting facilities that are available for athletic groups between May and August each year. More than just a place to play, we offer a full-service sports and recreation experience, overnight accommodations in a variety of styles, customizable meal options in dining halls right on campus, and so much more.
Venues
Halifax highlights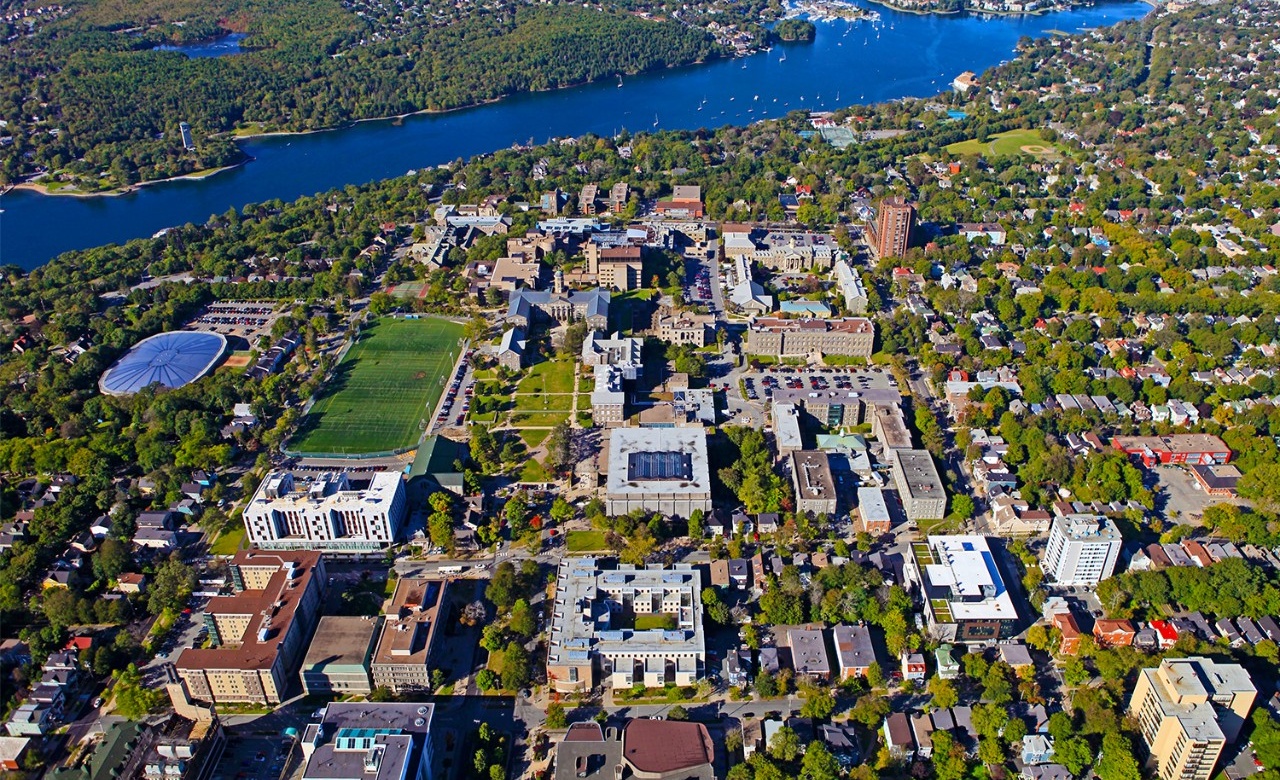 2,142 residence beds
Four full-service dining halls
Dalplex fitness facility featuring a 50,000 sq. ft. fieldhouse, two outdoor tennis courts, an international-size indoor pool and 1/6 mile indoor running track
Studley Gym with a 4,500 sq. ft. basketball court and 2,484 sq. ft. dance floor
Wickwire Field featuring an 18,000 sq. yd. space (200 x 90 yards) with three FieldTurf-Tarkett fields measuring 78 x 60 yards each, a full 18-yard box, feature soccer field (110 x 74 yards), seating for 1,200 with outdoor lighting and an outdoor scoreboard
Sexton Gym with a 5,000 sq. ft. basketball court, two international-size squash courts and a large, outdoor field
Truro highlights
430 residence beds
One full-serivce dining hall
Langille Athletic Centre featuring a 9,408 sq. ft. double-court gymnasium, two squash courts, one racquetball court and a large outdoor field
Accommodations
Dalhousie is able to accommodate a variety of group sizes in both traditional and suite-style residence buildings, just steps from on-campus (and off-campus) sport and recreation facilities.
With more than 2,500 beds between Halifax and Truro, Dalhousie offers event planners a variety of options. Learn more.
| Traditional-style residence | Suite-style residence |
| --- | --- |
| Private single and double* rooms | Private 2-, 3- and 4-bedroom suites |
| Shared co-ed washrooms | Private 3-piece washroom |
| Rated 3 stars by Canada Select | Air conditioning |
| Halifax and Truro locations | Halifax locations only |
*Please note that a double room is a room with two single beds. 
Food and beverage
Early morning breakfasts, catered team meetings and celebratory banquets—all available in both Halifax and Truro thanks to Dalhousie Food Services.
Dalhousie offers affordable and flexible options that include all-you-can-eat dining halls and creative catering options that keep athlete diets in mind.