Teaching Assistant Professional Development Day
The Teaching Assistant Professional Development Day takes place annually the second week of September. This free, one-day event is designed for TAs and students who are interested in a teaching career. 
Individuals choose from a variety of concurrent sessions designed to address the essential skills required by undergraduate and graduate students alike to effectively facilitate classes and to enhance their teaching skills.
Come join students from across the Dalhousie campuses!
Unable to attend or missed the event?
Contact our Educational Developer (Graduate Students), Dr. Jill Marie McSweeney-Flaherty. Dr. McSweeny-Flaherty focuses on supporting graduate students and post-doctoral fellows in their roles as teaching assistants, lab demonstrators, markers, instructors and future faculty members.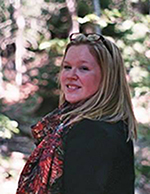 Jill Marie McSweeney-Flaherty, PhD
Educational Developer (Graduate Students)
Tel: (902) 494-4300 | Email: jill.mcsweeney@dal.ca