Director's message
Bill Robertson, Ph.D., P.Eng.

Director & Academic Director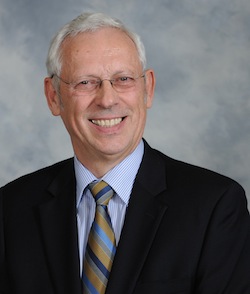 Dalhousie's Master of Engineering in Internetworking degree program was introduced in 1997 as the first graduate program in the world dedicated to Internetworking. Since then, more than 550 students have successfully completed the program.
Cisco Systems, Inc. of San Jose, CA was the major sponsor of the initiative to offer this specialty professional program at Dalhousie University. MTT, now part of the BellAliant Group, was the local sponsor. Cisco Systems, Inc. remains a major participant through their support for our laboratory.
Our recent equipment upgrade gives us an equipment base which is second to none and permits us to include up-to-date experiments using equipment such as Cisco Call manager, Unity, Presence, Telepresence, Wireless LAN Controllers, LWAP AP in our Telecommunications and Emerging courses, as well as in training seminars. Security offerings will benefit from Web Security Appliance and Identity Service Engine, ASA's, IDS, as well as, the usual Pixes. MPLS-enabled equipment in all our pods will enhance our ability to offer a solid education for MPLS networking and applications.
After 19 years of operation, we continue to offer an excellent education and training opportunity, while making changes to the program to meet the expectations of the majority of students. The new Open Learning format means:
Our courses are delivered in an intensive 5/5+ week period; 5 weeks of lectures and laboratories followed with a 1 week study period.
Students take a full-time load of 2 courses per term for 5 consecutive terms and conclude with a graduate seminar.
Students looking for a world-class education together with a solid training experience will discover that we offer both in a friendly and supportive environment. Our students are welcomed with a solid support system from our administrative offices. Having visited some of the countries from which our students come, we understand the differences they will find upon arrival in Halifax and we take pride in supporting their transition to a new country and a new educational system. We see a marvelous transition in our students within the first semester of their arrival, as they adapt quickly to the demands of our education system.
Hiring managers continue to provide invaluable feedback to the program on industrial trends and directions, as well as feedback on the performance of our alumni.
Our method of delivering the program will help our students to develop the work ethic, good teamwork, time management, and soft skills valued by hiring managers. Those qualities – together with the career-ready education and skills required by companies in a competitive marketplace – will serve our graduates and their employers well. Like past graduates, future graduates will demonstrate that we have provided them with the best possible education and skill set to prepare them for a demanding and rewarding career.