Today@Dal
»
Go to news main
Françoise Baylis invested into the Order of Canada
Posted by
Communications and Marketing
on May 23, 2017 in
Kudos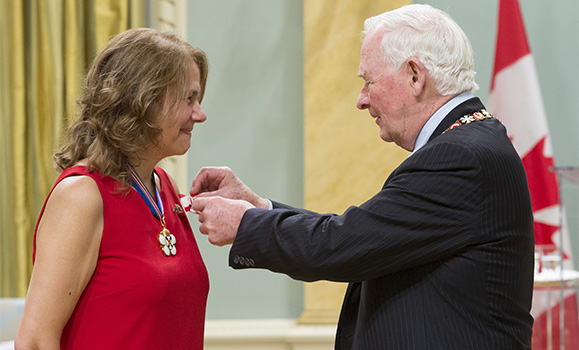 Congratulations to Françoise Baylis, Canada Research Chair in Bioethics and Philosophy, on her investiture into the Order of Canada. Dr. Baylis, a world-renowned bioethicist and lead researcher with the Impact Ethics group, was presented with the honour at a ceremony at Rideau Hall on Friday, May 12.
Invested as a Member of the Order, her citation reads as follows:
Françoise Baylis, C.M., O.N.S.
Halifax, Nova Scotia
An intellectual force in the field of bioethics, Françoise Baylis is a passionate advocate for ethics-based health policy decision making. The Canada Research Chair in Bioethics and Philosophy at Dalhousie University, she also served as secretary of the Royal Society of Canada's Academy of the Arts and Humanities. Her innovative research focuses on women's health, and explores the intersection of bioethics and public policy. Committed to meaningful public engagement, she has expanded the traditional role of bioethicists by equipping them with tools to intervene more effectively in policy debates.
Last year, Dr. Baylis was also inducted into the Order of Nova Scotia. She also received the McNeil Medal from the Royal Society of Canada, which recognizes efforts to increase public awareness of science, and the Distinguished Academic Award from the Canadian Association of University Teachers (CAUT).

Read the July 2016 Dal News story about Dr. Baylis being named to the Order of Canada.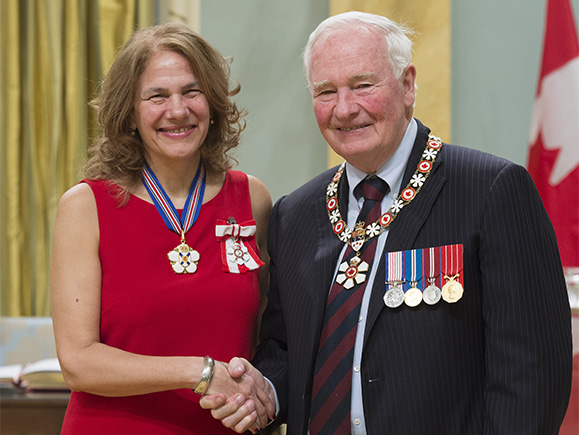 Photos credit: Sgt Johanie Maheu, Rideau Hall © OSGG, 2017.