Andy Corkum is there for his students when they need him, day or night. He's not on call 24 hours a day, but his students get the next-best thing in the form of lecture notes, self-produced videos and additional resources selected just for them that they can access any time they want.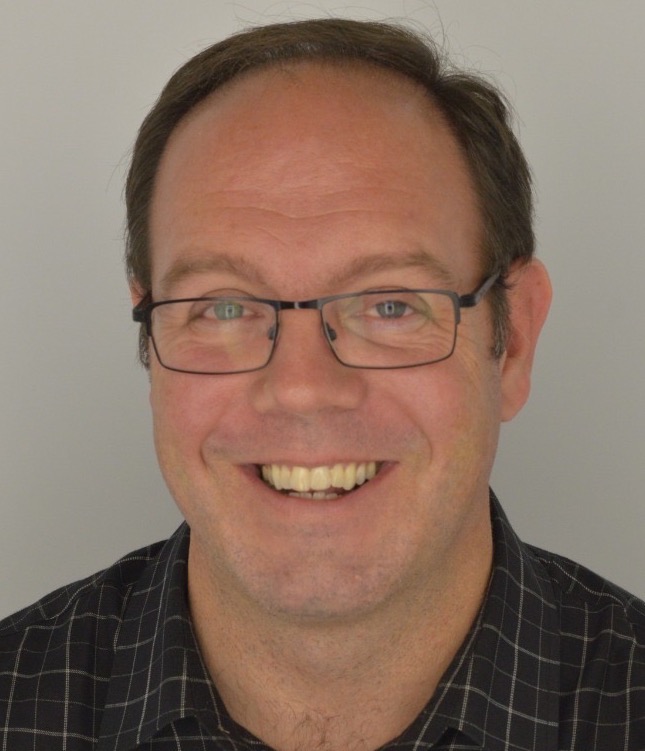 "Brightspace is a touchstone to get students engaging with the subject matter in more ways," says Andy of Dalhousie's new learning management system, Brightspace. "Having access to these learning aids in Brightspace keeps them more connected with the course content, in addition to what they're experiencing in the classroom. It extends the sense of community beyond the classroom."
Andy is in his second year of teaching at Dalhousie on the Sexton campus. He teaches two undergraduate courses for fourth year students. One of the courses he teaches is about designing dams, and the other is about underground tunnels and mines.
Both of Andy's courses are taught in-person; he uses Brightspace to enhance the conventional classroom learning experience. "As a new professor, I've been playing around with flipping the classroom. I give them lectures to watch, sometimes historical lectures from famous people and then we'll talk about it in class. If I know my students are really struggling with a concept, I'll make my own video and put it up in Brightspace for them," he says.
Learn more: dal.ca/elearning
One of the things Andy finds challenging with a large class is knowing each student's comfort level with the material. "I put additional content on Brightspace that gives them more options to explore what really interests them, or to review concepts they need extra exposure to."
Andy admits to "not being a great student" when he went to university, and now he uses that experience to his advantage in the classroom. "I had to learn how to learn," he says. "One way we learn is by repetition of concepts. So, if students hear something in class and then they are looking at additional materials in Brightspace that evening, they are helping their own learning process."
Andy's area of expertise, mining and civil engineering, involves teaching concepts related to large structures such as dams and complex tunnels hundreds of kilometers long. "I can't show students these structures in a lab or classroom. We're limited to a couple of field trips each year, and the mines and dams in Nova Scotia are small by comparison elsewhere. Companies have made 3D productions of mines and dams, showing simulations of dams failing during earthquakes, for example, and I'm able to share these concepts with students through Brightspace, so it's a particularly useful tool for someone in my field," he says.
Andy has only been using Brightspace for a year, but it's the second learning management system he's used in his teaching. "Brightspace is particularly well laid-out for mobile applications and everything works very smoothly. The interface looks good and it's not clunky. That matters, not just to me, but also to the students. They're not getting distracted by things not working well.
"Students are looking at Brightspace on their mobile devices, accessing everything any time they want. That kind of access is key with the way students work and learn now. They've grown up with the Internet, with access to information all the time. They're used to that level of access and I provide it to them through Brightspace," says Andy.
When asked what he thinks his students like best about Brightspace, Andy doesn't hesitate, "They like the grade book; they really want to know what their grades are. It keeps them on track and gives them feedback; they know where they stand at all times because of that.
"The only negative thing I've heard students say about Brightspace is that not enough faculty members are using it. They notice a difference between working with a professor who integrates it — the students see the benefits for themselves," he says.
Learn more: dal.ca/elearning
Andy has taken advantage of the support available to Dalhousie faculty members for Brightspace. "I met with staff from the Centre for Learning and Teaching (CLT) on several occasions. They helped with many aspects, especially grade management, and were super helpful and offered to work with me anytime," he says.
"The CLT supports faculty and instructors across campus with the pedagogical implementation of eLearning tools, including Brightspace; Panopto, our new lecture capture and screencasting tool; and Urkund, our new academic integrity software," says Brad Wuetherick, Executive Director of CLT. "This includes everything from first designing a course through the implementation of tools with students to evaluating the experience after the course is completed."
Andy has also taken some of the training classes offered by the Libraries' Information Technology Services team and has found them beneficial. Classes are offered regularly and can be found through https://events-tm.dal.ca/
"The Libraries are pleased to provide tech support and training for Brightspace because this complements the services we provide through our IT Help Desk and moves toward a one-stop shop for services and information that support learning. All of the thousands of Libraries' eResources and Copyright Office services are also available in Brightspace as well," says Donna Bourne-Tyson, Dalhousie's University Librarian.
Andy plans to continue to explore the tools available in Brightspace to find new ways to enhance the learning experience for his students. "It would be nice to share online discussions. I think that has a lot of potential. And of course, I can't wait until Brightspace has its own holodeck!" he says.