This article is part of Third Century Progress, a series about Dal's strategic plan and the people helping bring it to life.
Pillar in focus: A Foundation for Inclusion and Distinction

"Dalhousie will renew its physical, governance, financial, administrative, and digital infrastructure, and will review and update its multi-campus master plan to identify priorities related to critical infrastructure and facilities renewal: buildings, classroom design, accessibility, core research facilities, labs, offices, libraries and other essential space needs." — from Third Century Promise, Dal's current strategic plan
Project spotlight — Digital governance framework

About the project

Nearly everything we do these days intersects with something "digital" — whether it's classroom support technologies, learning tools like Brightspace, research computing systems, Microsoft Teams meetings, our devices, or the data we rely on to effectively support our students, staff, and faculty. These digital systems, programs and devices all play a critical role in supporting the many different aspects of daily life at Dalhousie University.
When our systems and tools work, everything at Dal works better.
With the pace of technological change only speeding up, it's even more vital that Dal makes the best possible decisions when it comes to driving digital transformation. And that's where the university's new Digital Governance Framework comes in.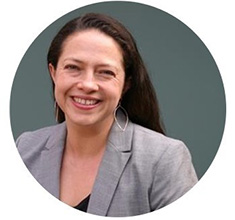 Launched earlier this year, the framework defines the roles, guiding principles and policies to govern how Dal will manage its technology and information environment going forward. The goal is "transparent, visible digital governance to enable ethical, environmentally and financially sustainable decision making."
"Effective digital governance ensures we are bringing the best value to campus given our limited human and financial resources," explains Jody Couch (shown right), assistant vice-president ITS and chief information officer. "It will enable our success in the initiatives set out in our strategic plan and help to maximize the benefits of all our data assets and technology-focused initiatives."
How we got here

In 2020, Dal's strategic plan, Third Century Promise, and the university's Digital Strategy were being developed in tandem with one another. And what came through clearly in both processes was the importance of a comprehensive digital foundation for Dalhousie, one helping ensure the university is digitally prepared to address its priorities and needs.
But what was also clear was that Dal's existing practices towards technology and information were "antiquated" and "disconnected." One of the big problems the framework seeks to solve is that the bureaucratic hoops that technology decisions go through at Dal don't always line up with their significance. Often it can be the small, simple stuff that requires multiple levels of approval, while big decisions with wide-ranging consequences can sometimes be made without a fulsome consideration of their impact across the university. 
Additionally, while technology and data serve vastly different roles across the university, there are common connections spanning Dal's digital dimensions: shared systems, data sets, support staff and many more. And there are benefits to looking at all these components in an integrated manner.  When our systems and platforms are integrated, easy to use, and accompanied with appropriate training and support, members of the Dal community benefit from having the right tools and access to do their work, research, and studies well.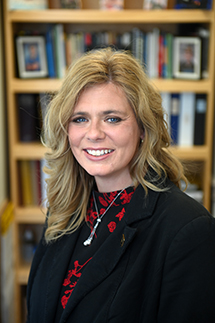 "Our data is an institutional asset that supports transparent, collaborative, and evidence-based decision-making," says Sonia Beattie (shown left), vice-provost planning and analytics. "And our technology decisions are less about technology itself and more about what technology can do for the people who work and study at Dalhousie. 
"Dalhousie needs consistent and reliable data, along with clear goals for how tech and data can support excellence and inclusivity in teaching, learning, research, the student experience, and administrative functions." 
For these reasons, the governance framework was one of the top priorities to emerge from the Digital Strategy when it launched in 2021 — a way to ensure that Dal approaches this work with both attention and intention. The framework was informed by extensive consultation (both during and after the strategy's launch) as well as efforts to align Dal with sector bestpractices along with addressing its unique institutional context.
Why it's progress

Think about a new student starting out at Dalhousie . When they register with the university, they provide important information about themselves, including everything from their name and program of study through to their gender identification. Now think about all the different programs, services and supports that student will encounter through their years studying at the university and beyond — and what it would mean if every one of those captured this information differently or required completely re-gathering that data.
All too often, that happens at a large university such as Dalhousie — and it means that opportunities get missed to respond, support and engage with people where they are with what they need. A big part of digital governance is to figure out ways to remove barriers and friction, and focus on simple, accessible, seamless digital experiences, while maintaining and ensuring privacy and data security.
As Beattie explains, Dal's work centres around putting the experience of students, faculty and staff at the forefront. 
"When our systems are well-integrated and well-supported, we can be more efficient and effective with our time," she says. "This, in turn, allows us to be more innovative and responsive. And with data, we have so much information at our fingertips that can provide insight into the experiences of our students, staff, and faculty. It's our job to understand and leverage this, to help determine the types of initiatives and opportunities we can offer to enhance the experience we all have at Dalhousie."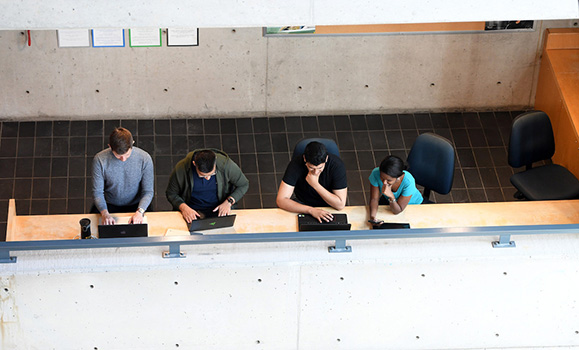 Students work on their laptops on campus. (Danny Abriel photo)
Digital governance is also about making better use of Dal's limited human and financial resources — technology is not cheap, and funds are hardly unlimited. By creating a clear process for digital decision making, the framework hopes to reduce uncertainty, increase transparency, outline accountabilities and ensure that financial investments align with strategy.
At the heart of the framework is a new Digital Governance Council that provides strategic direction and oversight. Co-chaired by the Chief Information Officer and the Vice-Provost of Planning and Analytics, the Council includes broad representation from across the university with members bringing the perspective of not just their respective portfolios, but the overall needs of the university. There are also two core committees under the framework — Information Systems Governance and Data Governance — along with the ability to create sub-committees or working groups as needed. The Digital Governance Council, with all its sub-committees, report to the Provost Committee to ensure decisions align with Dal's academic mission and values.  
Couch explains that the goal of the framework is to guide continual improvement for Dal's information, systems and processes — while also enabling quick and robust decision-making.
"It does not take away discretion of campus leaders to make decisions pertaining to how work is done. We're focused on making it easier to make simple decisions so we can focus our attention and efforts on the bigger, more challenging decisions to ensure our campus investments are correctly prioritized based on the holistic needs of the institution."
UniForum Benchmarking Initiative: Participation in Uniforum will allow us to learn how Dalhousie's administrative services are performing compared to our national and global peers, allowing us to understand what services are working well and identify areas where we can be more effective and efficient. UniForum will help us to continuously improve and provide the Dal community with the best possible services and supports.


Governance review: Last fall, Dalhousie completed an external review of its governance. A Bicameral Governance Working Group has been established and is developing an implementation roadmap for addressing the report's recommendations and to guide Dalhousie through this large and complex project. This roadmap will be shared with Senate later this month, followed by presentations to other governance bodies.


Operational Sustainability: A number of operational Sustainability Policies and Plans were updated in 2022. One of these plans, the University Sustainability Policy, provides guidance for university departments and Faculties on a number of topics including green building, energy, water, and waste matters, sustainable procurement and transportation. The Sustainability Plan and six sub plans related to topics such as climate change outline targets, indicators and measures to guide action and provide public accountability. The Sustainability Plan outlines strategies for achieving sustainability outcomes that emphasize ecosystem health, human and social benefits, and life cycle economics in campus operations.
Previously in this series