This article is part of Third Century Progress, a series about Dal's strategic plan and the people helping bring it to life.
Pillar in focus: Inclusive Excellence
"We will invest in developing a more welcoming, inclusive, and caring culture for all regardless of one's background and circumstance, with an emphasis on wellness, accessibility, respect, and support for all members of our communities." — from Third Century Promise, Dal's current strategic plan
Project spotlight — Inclusive Excellence framework

About the project

Inclusive Excellence, one of the Third Century's Promise's five pillars, centres around a key guiding principal: that diversity and equity in research, teaching, service, and governance are qualities of excellence. Each of the pillar's action items — from employment equity and accessibility planning to workplace wellness and more — support this principal.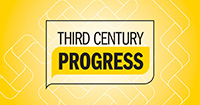 But what makes Inclusive Excellence particularly unique in Dal's strategic plan is how it is threaded throughout all its priorities. Never has a strategic plan at Dal centred equity, diversity, inclusion, and accessibility (EDIA) so prominently.
"Inclusive Excellence cuts across all pillars," says Dr. Theresa Rajack-Talley, Dal's vice-provost, equity and inclusion and co-lead on the pillar along with Chris Hattie, acting assistant vice-president, human resources.
With that in mind, a university-wide framework was developed to help operationalize a comprehensive approach and guide Dal in its move toward inclusive excellence. Part of that work included the establishment of six different university-wide committees based around the following areas of focus:
Campus climate
Community Engagement
Curriculum, Teaching and Learning
Research and Innovation
Recruitment, retention and promotion of faculty, staff, and administrators
Student access and success
These focus areas reflect key recommendations that have emerged out of eight different Dal-commissioned reports and strategic planning documents stretching back to 1989.
How we got here

In the late 1980s, a task force examining the effectiveness of access programs for Black and Indigenous students at Dalhousie ended its final report with what might seem today like a self-evident takeaway.
"One lesson that we have learned in this process is the value, indeed the necessity, of consulting with the affected . . . communities in designing and operating access programmes at Dalhousie," wrote the authors in their conclusion to 1989's Breaking Barriers report.
Few formal channels for consultation and collaboration existed centrally at Dal at the time to ensure such community voices were being considered in policy- and decision-making. What Dalhousie needed, the authors argued elsewhere in the report, was to develop a strategy in which the needs of Indigenous Blacks and Mi'kmaq were addressed, promoted, valued, and integrated into decision-making, teaching, and research processes.
Building such a comprehensive strategy was beyond the scope of the task force's mission, but this message and the dozens of other formal recommendations contained in the report sparked bigger discussions at Dal — discussions that continued in the decades ahead and spurred much progress on EDIA issues, particularly over the past several years. 
While Inspiration and Impact, Dal's last strategic plan, laid out key goals related to equity and diversity, Third Century Promise went one step further with its more comprehensive vision rooted in inclusive excellence.
"This is not wiping the slate clean. We are advancing our history," says Dr. Rajack-Talley. "We've been moving in this direction for decades."
Why it's progress

Collectively, the six committees noted above address diversity and equity in research, teaching, service, and governance at Dalhousie — embedding the work in important new ways.
As part of Dal's permanent administrative infrastructure, the committees are tasked with monitoring implementation of recommendations from past and future EDIA-related reports and supporting related work in the strategic plan's other pillars.
They share information, experiences, challenges, barriers, best practices, all while engaging a wider range of people from across the university in the work.
The committees include a huge cross-section of individuals from across Dalhousie, with some drawn from key caucuses (Queer Faculty & Staff Caucus, Dalhousie Black Faculty and Staff Caucus) and others who work on relevant planning initiatives (African Nova Scotian Strategy, Indigenous Strategy). Some were nominated, others recommended. They include senior leaders, mid-level managers, faculty, staff, and students from a range of Faculties, units, and departments.
Together, they help build capacity at Dal for better results.
"This is an important jumping off point," says Dr. Rajack-Talley. "It's about empowering individuals from across the university and taking all this activity and harnessing it into a more organized approach."
•          Employment Equity: A new university-wide Employment Equity was plan approved last fall. A new department has been created in Human Resources to determine and work toward meaningful representation targets for equity deserving groups on Dalhousie's leadership teams.

Learn more: Dalhousie's Employment Equity Plan (2022-2026)
•          Accessibility: Dal released its Accessibility Plan last year. The multi-year plan outlines how the university will achieve the 2030 provincial goal by implementing changes to six key focus areas: Built Environment; Teaching, Learning and Research; Goods and Services; Information and Communication; Transportation; and Employment.
Learn more: Inside Dal's plan to build a better campus for all
•          Health and wellness: In 2022, Dalhousie signed the Okanagan Charter — an international agreement signifying Dal's commitment to being a health-promoting university. Dal also launched its Work Well Strategy, supported by its Be Well campus initiative.
Learn more: Dal spotlights progress on employee wellness in new report
•          Employee recognition: Dalhousie hosted its first Employee Appreciation Week this winter (Feb. 27-March 3) as part of its efforts ensure faculty and staff are valued for their contributions and provided with opportunities to continually advance their careers.
Learn more: A look back at Dal's first Employee Appreciation Week