With the National Day for Truth and Reconciliation coming up this Friday, September 30, we reached out to two of Dal's Indigenous leaders to share their own personal reflections on what the day means to them.
Patti Doyle-Bedwell
Native Studies Instructor in the Faculty of Open Learning and Career Development
"September 30 always makes me think of my mom and my other family members who went to Shubie residential school. Every day, I think of them. I am sad for what my mom and my family members endured at the res school. The Government created Residential schools in partnership with the Churches to "kill the Indian in the child." In many cases, the children died and never returned home. 
When I was younger, my mom brought my sister and me to the Shubie school. At that point, 1969, the school no longer operated. I think of my mom's courage to face her past with her children. At the time, I was a kid and never realized the trip's impact until I was older. The dark. spooky school dorms, the institutional feel, and I remember at the time that I couldn't imagine that such a scary place was actually a school. 
September 30 reminds me that the negative impact of residential school on my family's lives at least is acknowledged and recognized. Our stories are no longer swept under the rug or not believed.
Living with such grief and trauma is not easy. I get solace in remembering my mom's faith, wisdom, and resilience. Today, I miss my mom, like I do every day. I remember her experience in Shubie. I also remember her strength which she passed on to us. "

Read also: Marking the National Day for Truth and Reconciliation (Dal News)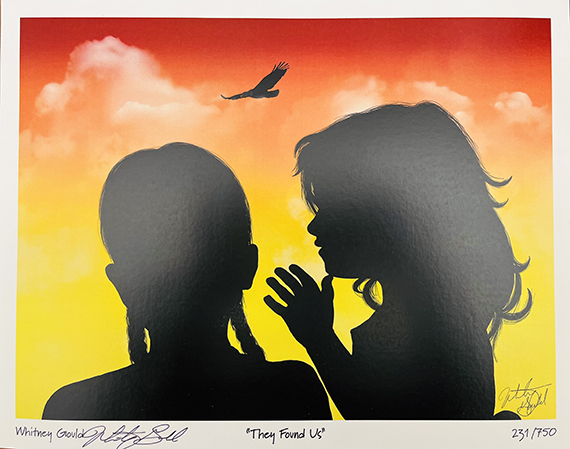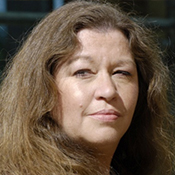 Catherine Martin
Director of Indigenous Community Engagement
"'They found us,' whispers one child to the other in the picture above by artist Whitney Gould. I was gifted the picture from a talk I had done. I brought it to show my mom and she just let out a gasp and a sigh when she saw it. And then she asked if she could have it and put it on the wall right beside her chair. It was such a profound moment filled with deep emotions, words just too hard to come by at that time.  
My mother passed away on November 26, 2021 however she was able to witness the profound moments around the news of the missing and murdered children in BC, one year ago on September 30th, 2021. When we heard the news we cried and she felt the pain in her heart for the great loss. My mother had 8 children and so the horror of someone hurting and killing even one child was overwhelming. Our children are the most sacred part of our culture, our families, our world.
My parents did not attend residential school, she attended day school in Millbrook. They remember many times during these early days, of the rumors about the abuse in the Shubencadie residential school. My parents witnessed many or their friends and relatives come home with broken spirits and physical scars all over their bodies. Although the news of the discovery of the missing and murdered children's graves seemed to be news to many, it wasn't for the residential school survivors and families. It was  "a secret that everyone knew". Many times over the years, survivors have tried to tell their stories but were never listened to by the authorities. We as Mi'kmaq carry the pain in our hearts and minds today for all those who suffered. It is in our collective memories, multi generations of trauma carried on through time. Let us hope that the truth will set us free and all those who suffered will finally be at peace."
Information on community events and activities is available via Human Rights and Equity Services (scroll down to Community Events).