They are cute, cuddly and beloved by the people who take them in as family pets. But a dog's sweet, at times wholesome demeanor may belie a certain facility with verbal communication that humans have not yet fully appreciated.

Many canines may, in fact, have receptive vocabularies similar in size to year-old infants, even though they seem to respond to different kinds of words. Dogs seem to respond to action-related words, whereas human babies exposed to English respond to object and people names.

"We found that dogs with jobs respond to about 120 words, and those without jobs respond to about 80 words on average. Across all the dogs in our study, they responded to between 15 and 215 words and phrases, with the average being 89," says Sophie Jacques, an associate professor in the Department of Psychology and Neuroscience, of her new research.

"We don't claim that dogs understand or know all the words that their owners listed. Nor do we claim that dogs with more words are more intelligent. What we measured was the number of words that their owners believed that their dog responded to consistently."
Breed differences

Dr. Jacques and colleague Catherine Reeve surveyed 165 dog owners around the world on what English words and phrases their pets responded to. Their unique findings were published recently in Applied Animal Behaviour Science, in which they describe how the various mixed and pure breeds responded to 89 terms on average, with commands comprising the greatest responses. Those included such basic orders as 'come,' 'roll over' and 'down.'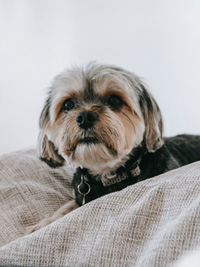 The researchers found that certain breeds, such as herding dogs like Border Collies and German Shepherds, responded to more words and phrases than others. Toy-companion dogs, like Chihuahuas, also had a high response rate, unlike some hounds, terriers (seen left), setters and Golden Retrievers, which reportedly responded to fewer words. Of the 165 dogs, 94 were purebreds representing 50 different breeds.

Overall, the study shows that dogs responded to between 15 and 215 words and phrases.

The research project came together when Dr. Reeve was doing her PhD at Dal and was interested in child development. She met with Dr. Jacques, a child psychologist who also had an interest in dogs, and the pair decided to collaborate by marrying their individual skills involving children and canines to try to determine how many words family and professional dogs might know.

"We started looking into the scientific literature on this and found there was actually no systematic tool to measure the number of words that dogs respond to," says Dr. Reeve.
However, child researchers rely on parents to measure pre-verbal infants' early vocabulary.
"Before children speak, they give us clear signs they understand what is being said. Parents are good at picking up on responses to spoken words. So, we thought we could do something similar with dog owners."

The pair developed an anonymous survey modelled after a parent-report checklist that assesses infants' understanding and development of early language to words. They recruited owners through online social media sites, presented them with words and asked them to identify what dogs would respond to consistently.

They gave the owners lists of 172 words organized in different categories, such as toys, foods, commands, outdoor places and objects and asked owners to pick out the words that their dogs respond to in a similar way at least some of the time. Those included directives like 'no jumping' and words like ball, treat and park.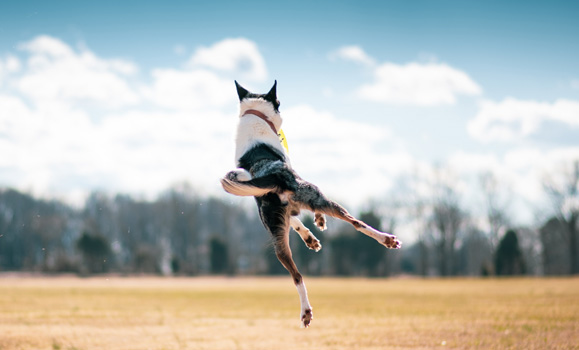 A new tool to measure canine vocabulary

Scientists have for decades been trying to get an accurate handle on the extent of dogs' vocabulary.

As early as 1928, researchers showed that a young male German Shepherd named Fellow could respond to 68 spoken commands, phrases and words spoken by his owner. More recently, a Border Collie named Rico was shown to be able to retrieve more than 200 items by their unique names. Chaser, another Border Collie, responded to the names of over 1,000 toy items.

Dr. Jacques, whose own dog recognized about 45 to 50 words but was not included in the study, says their methodology will add to the growing body of research around that enduring question.

"The field now has a tool to systematically measure vocabulary in dogs. Second, by identifying similarities and differences between infants' and dogs' early vocabulary growth it will give us some clues as to how each learns to communicate," she says.

"Finally, we hope that it might come to be used an early indicator of which dogs may be likely to succeed in training programs to become service dogs."