In classrooms across Nova Scotia, Imhotep's Legacy Academy (ILA) is working to counter vaccine hesitancy and COVID-19 misinformation in the African Nova Scotian community through a new science-education initiative.

The Dal-based group has been bringing science outreach workshops to African Nova Scotian students in schools with the help of university students for years. Confronted with the pandemic, the group decided to adapt that same framework to educating students about COVID-19.

That idea took form in the Encouraging Vaccine Confidence (EVC) program.

The project brings experts in fields of immunology, virology, nursing, psychology, and other STEM fields to schools where they conduct activities on viruses, vaccines, and basic epidemiological topics. The program hopes to provide students that may be hesitant about the vaccine with information so they can make an informed decision with their physician about whether to receive the vaccine.

So far, the program has reached more than 250 students aged four and up across the province at nine different schools. The initiative's goal is to reach more than 800 students by the end of January next year.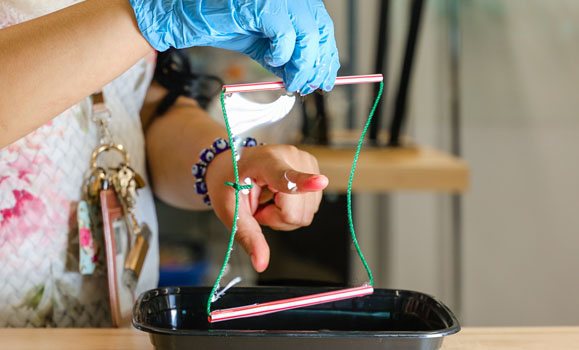 An instructor illustrates a concept to students during a session.

Creating an open dialogue

Haley Matthews, project manager and lead developer, says that with data the EVC program looked at in August of this year from Nova Scotia Public Health it seemed that vaccination rates in the African Nova Scotian community were lagging.

The project hopes to counter notions of vaccine hesitancy that are oftentimes the direct result of personal and historical experiences of systemic racism in the African Nova Scotian community.

"We hope to establish a framework within our communities to better connect healthcare professionals with community members and create an open dialogue to discuss ways to improve the communication gap in our healthcare systems," says Matthews.

"Having someone representing from within your community, translating that information to you, can increase their confidence within the system and that is why this project is created with this goal in mind."

Related reading: Ask an expert: Christine Chambers on preparing children for COVID vaccination
Matthews says mentors have encountered a significant amount of misinformation related to vaccines. She says students often misunderstand the risk associated with blood clots following the AstraZeneca vaccine or wrongly think that vaccines can change your DNA. Lessons also reinforce the importance of social distancing and mask-wearing following vaccination. They also educate youth on the importance of analyzing the credibility of information sources.

"One activity looks at how the vaccine breaks down the viral cell membrane," says Matthews. Another activity explains how the chain of transmission is broken when more people get vaccinated, and the other explains the mathematical model behind wearing a mask.   

The project is funded through the Natural Sciences and Engineering Research Council of Canada.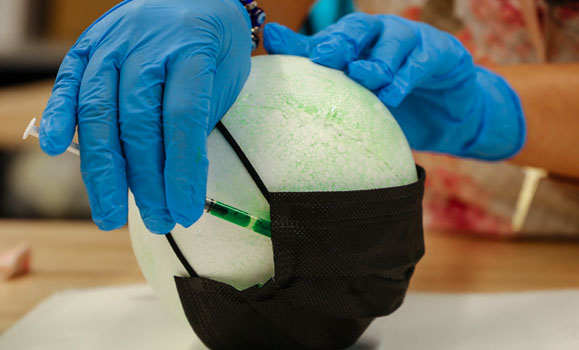 Improving science literacy for future generations

Following the conclusion of the project in January next year, ILA will publish a report on the findings of the project. The report's conclusions will be provided to school boards in Nova Scotia so they can incorporate the program's materials into their curriculum.

"If something like this program existed prior to the pandemic, and they had this information available, this would probably diminish the misinformation that has been spreading," says Matthews. "Hopefully, this project lives on and serves as an example for future pandemics or national health crises to come."

Matthews hopes that the program will not only increase vaccination rates among the African Nova Scotian community but leave a lasting impact on education in the province and improve science literacy for future generations.