Nearly a year after the first COVID-19 vaccine was approved for use in adults, health authorities in Canada are now inching closer to green-lighting one to offer protection to children under the age of 12.
Health Canada is expected to come to a decision regarding the approval of a Pfizer vaccine for children in the next few weeks. Following approval, a mass immunization campaign for children would be one of the next critical steps on the road to emerging from the pandemic. The federal government expects 2.9 million doses of the pediatric vaccine shortly after approval — enough to allow all children aged five to 11 to get a first dose fairly quickly.

This emerging situation leaves many parents facing a new world of questions and concerns. Doctors and the Canadian government are encouraging parents to immunize their children, citing the Pfizer vaccine's 91 per cent efficacy against COVID-19. But some parents can feel as though they are in the dark amidst medical jargon and scientific research.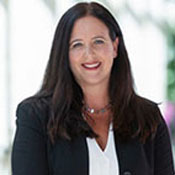 We reached out to Christine Chambers, a Dal professor and Tier 1 Canada Research Chair in Children's Pain, who has over 25 years of experience in her research fields of pediatrics, psychology and neuroscience, to provide some clarity and guidance for families.

What are some of the biggest challenges families face when it comes to vaccinating children?

It's normal for parents to feel nervous when it comes to a new vaccination or medication for their child, and let's face it, no parent likes taking their child for needles. But fortunately so much research has gone into childhood vaccinations, and now with this COVID-19 vaccine, parents can feel very reassured. And when it comes to actually taking children for vaccinations, there are actually lots of strategies (backed by more research) that parents can use to support their children during vaccinations.

How should parents open a conversation with their kids about getting the COVID vaccine?

This really depends on the age of the child. Older children are able to understand more details. Clearly explaining to children the importance of the vaccine and that this is an opportunity to protect themselves and others can help make sure children understand the importance of vaccination. (e.g., "It will keep you and others healthy")

What can parents/guardians do to better prepare their children for getting vaccinated against COVID-19?

It's important to be clear and to be honest with children. Some parents avoid telling their children they are going for a vaccination because they are scared to tell them. That just erodes trust. Parents can also have a plan to make the vaccination go smoother. For example, we know that distraction and relaxation help make vaccinations hurt less for kids — so bringing some toys or other distraction aides (I make sure I have a novel app or game on my iPhone for my kids), encouraging children to take some deep breaths, all of these things help. And there is even a numbing cream that you can purchase at your local pharmacy that you apply before the procedure that can significantly reduce pain. Parents need to manage their own anxiety, too — it's amazing what kids pick up on in their parents. If they feel their parents are nervous, they get nervous too.

What kinds of resources are there for children and parents when it comes to understanding COVID-19 vaccines?

It's important that parents look to reliable sources of information. There has been so much sharing of misinformation. Some great sources include Immunize Canada, the Canadian Paediatrics Society, and for tips on how to best prepare children for vaccinations, you can look to our Solutions for Kids in Pain organization based at Dalhousie. www.kidsinpain.ca. Health Canada and the Public Health Agency of Canada also have carefully vetted materials and information, and once the vaccine is improved for 5-11 year olds there will be even more information available.