"Like everyone in this room, I have come to this meeting with my own story," said Tim Bardouille at the first gathering of the student advisory council for Dalhousie's new BIPOC Graduate Student Mentoring Academy. Part of his story, he adds, is his experience as a BIPOC master's student at Dalhousie years ago and the feeling of being on the outside looking into an academic world that was not completely accepting or supportive.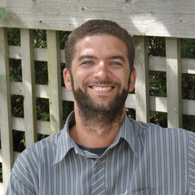 Now an assistant professor in the Department of Physics and Atmospheric Science, Dr. Bardouille (pictured right) has joined a team of BIPOC faculty, staff and students to build a program that connects graduate students of colour with mentors of colour and high-quality professional development.
The program, to be hosted at the Faculty of Graduate Studies, has received financial support from every advanced degree granting faculty on campus and other key departments and will launch in January 2022.
"What we were hearing was that BIPOC graduate students feel underrepresented or underserved due to implicit or explicit bias," said Dr. Bardouille about the feedback he and his anti-racism executive team gathered from students of colour when exploring how to support them. "They were not having the same mentoring experience that they knew other students receive. The motivation for this program really comes from them."
Student driven

To ensure the program meets the needs of student, the executive team recruited a BIPOC Graduate Student Advisory Council from across disciplines and degree levels to guide the initiative's mission, goals, and structure. The group will help steer the program's objectives to provide impactful professional development opportunities and build the social capital of students by strengthening their networks through one-on-one mentoring.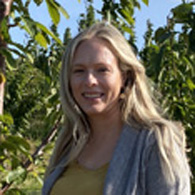 "It's important for graduate students to see that there are Indigenous scholars or scholars who are Black and People of Colour here to support them," said Katie Gloade (pictured left), a PhD student in the Faculty of Health. "Our student advisory council is extremely diverse in terms of our backgrounds and the programs we are coming from, and I hope that is something graduate students will see and will be able to connect with."
Gloade sees her role advising the BIPOC Graduate Student Mentoring Academy's executive team as a continuation of her work as a high school counsellor in Truro, Nova Scotia. She also teaches Introduction to Cultural Safety in Health Care for Indigenous People, a Dal interprofessional education course that is required for all first-year students studying in health-related fields.
"In post-secondary programs where I've studied, there hasn't been a lot of contact with people that are from my community or other Indigenous communities. So, I think it's important that, as a person from the Mi'kmaq community, I can be mentor and help support people who are coming through now."
Going beyond the university

An important part of the mentoring program will be connecting student researchers with established researchers of colour who can provide guidance on navigating careers in academia. However, the initiative also aims to make connections beyond the university with community and business leaders, elders, senior administrators, and others who can make an impact.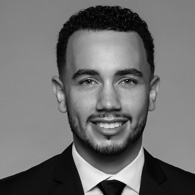 Student advisory council member David Kerr (pictured right), an MBA student in the Rowe School of Business, says he'll draw on his background and network in the Halifax's start-up community to find volunteers interested in guiding entrepreneurial ambitions.   
"I see that I can be a bridge, going out and looking for mentors, using my professional network to pull people in that have strong relationships in industry, strong professional experience, and asking them to commit their time," says Kerr, who was part of the team who helped grow the successful mental health app Tranquility before returning to Dal this term.
Originally from Toronto, he completed an undergraduate degree in neuroscience and a certificate in neurotechnology innovation at Dal. As part of his certificate, he was introduced to Volta Labs, an innovation and entrepreneurship hub based in Halifax, and connected with its community of mentors and employment opportunities. He credits the ecosystem of support for his early career success and wants to pay it forward.
He says that after witnessing recent events of racialized violence he started reflecting on his own identity as someone of mixed race and how he could help make positive change.
"That's part of why I joined this committee," he says. "This can be my way of taking a stand. To help level the playing field and help give people opportunities. It might be ambitious, but I think we can make a difference."  
Get involved

Those interested in becoming a mentor with the BIPOC Graduate Student Mentoring Academy can learn more about the program and contact the executive committee via the Faculty of Graduate Studies website. 
Meet the other members of the Graduate Student Advisory Committee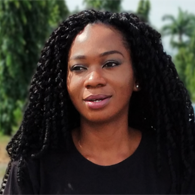 Theresa Owokor Afi
Master's in Engineering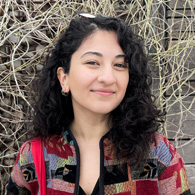 Yasmin Afshar
Master's in Journalism, Creative Non-Fiction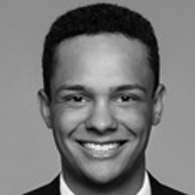 George Clements       
MBA/JD          
Nelofar Kureshi
PhD in Interdisciplinary Studies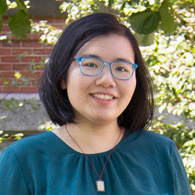 Tran Thanh Tam Pham          
PhD in Biochemistry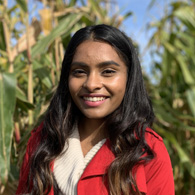 Aishwarya Radhakrishnan
Master's in Health Promotion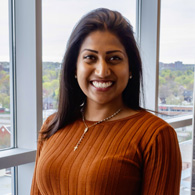 Megan Katharine Sequeira
MBA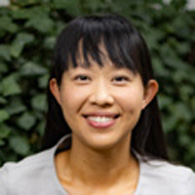 Helen Hoi Lun Wong
PhD in Health