This October, as part of our coverage of Women's History Month in Canada, we ask a few of Dalhousie's many amazing researchers to reflect on their experiences as women working across a range of different fields.

This week, learn more about Amyl Ghanem, an associate professor in the Department of Process Engineering and Applied Science.

What is your main area of research and what drew you to it?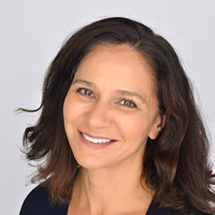 My main area of research is biomaterials used for controlled delivery. I started out looking at ways to use chitosan, a natural polymer from crab and lobster shells, as a material to encapsulate sensitive proteins and drugs. By encapsulating these sensitive molecules into a natural polymer, they could be both protected from degradation and also used to deliver the molecule to a desired location in the body, and released at a desired rate. I was drawn to this field by its relevance to directly aiding human health and also because its hands-on, experimental work with loads of applications and results that materialize fairly quickly.

When I was a new engineer working in industry, my company took "new hires" on field trips to see different aspects of their business operations. One trip was to see research at the pilot plant, and I was hooked on research after that.

What has it been like being a woman working in your field?

I've been an engineer for more than 30 years and I have had some experiences that would be surprising to most and somewhat discouraging. I was sometimes treated like the token woman, and encountered many instances of both sexual harassment and sexual discrimination. While it has been lonely at times as there were very few other women and I was often advised to "fit in," it's been incredibly gratifying to see new generations of women grow into the field and be themselves, and to help engineering and its allied industries to embrace diversity and inclusivity.
 
Has it become easier for women to pursue research in this area and what remains to be done to encourage more women to join the field?

I believe that as there are more women in my field, it has become more accessible to younger women. To encourage more women to join the field of engineering, the profession needs to become more flexible in the way it structures work hours and job types as women are more likely to want to take time out from work for parental leave and childcare, while encouraging engineering workplaces to be caring and supportive communities.
 
 
What advice would you give young girls and women who are interested in pursuing a career in this field?

I would advise young girls and women that they can shape the entire future of their career and not to settle for settle for the status quo.