Amyl
Ghanem
Associate Professor, Phd, PEng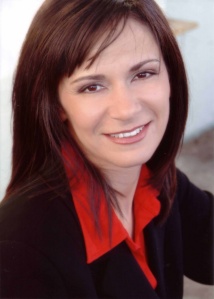 Email:
Amyl.Ghanem@dal.ca
Phone:
902-494-3225
Fax:
n/a
Mailing Address:
Process Engineering and Applied Science
Dalhousie University
PO Box 15000, Halifax, Nova Scotia
Canada B3H 4R2

Research Topics:
biomaterials
biopolymers
polysaccharides
drug delivery
cosmetic and pharmaceutical materials
Education
BSc    University of New Brunswick
PhD    Cornell University
Research Interests
Exciting advances in biomedical engineering have saved and improved the lives of missions of people in Canada and around the world.  We are currently on the threshold of dramatic medical advancements where in situ tissue repair and regeneration is a realistic goal.  The achievement of this goal is dependent on the availability of appropriate biomaterials, techniques for assessing biomaterial activity, and methods of processing these materials.  My research projects aim to address these issues by investigating the use of the biological polymer chitosan, as a tissue-regenerating matrix.

OFFICE HOURS AND LOCATION
By appointment, Room 2218, Chemical Engineering Building,
Sexton Campus