From her home in west end Halifax, Ingrid Waldron settles in for the last of the many virtual calls that fill her days. This time though, the author, filmmaker and Dalhousie professor would be addressing the House of Commons on a subject that just years ago she never would have imagined she would be championing.
Dr. Waldron would have five minutes to provide an overview of the difficult history of environmental racism in Canada to the Environment and Sustainability Committee examining the issue. At the time, she puzzled over how she would fit that complex story into a short presentation to the members, but her goal was clear. She hoped to convince the committee of the need to press forward with a unique piece of legislation calling for a national strategy to redress environmental racism.
It was a moment that had been years in the making for Dr. Waldron and Liberal MP Lenore Zann, who wrote the original Nova Scotia environmental racism private member's bill in 2015 and recently redrafted it as a federal bill and included the collection of race-based data, improved consultation and reparations for African-Nova Scotian communities affected by industrial pollutants. To the surprise of both, Bill C-230 passed second reading in on March 24, 2021, bringing it one step closer to becoming law and creating the opportunity for Dr. Waldron and Zann to make their case in April.
As it stands now, the committee is expected to examine the bill line-by-line on Monday and propose any amendments before it heads to a third reading in the House of Commons and then onto the Senate.
"It is extremely exciting," Dr. Waldron says in an afternoon chat, hours before her committee appearance. "I can't believe it's gotten this far, but I think the climate is different. I think last year there was a broader discussion about systemic racism, and I think maybe more people are willing to listen."
The birth of a passion project

The journey to this point was lengthy and somewhat unexpected for Dr. Waldron, who was teaching in Dal's Faculty of Health in 2012 when she was approached by an environmental activist who was leaving Halifax and wondered if she would start a research project. It focused on environmental racism — a term unfamiliar to her.
"I was hesitant to take on the project because I assumed it required a professor with expertise in environmental science. I recognized later that there was certainly a place for a sociologist in the project since environmental racism is an issue that affects Indigenous, Black and other marginalized communities," she says, adding that she knew little about contaminants and pollutants at the time.
"So, he explained it to me and I recognized quickly that I had some connection to it — it was about racism. It has become my most interesting project and it's one that people are really interested in.
"Dalhousie has been extremely supportive of me and my work over the past few years. They have promoted my work, which has helped me to broaden my profile at Dal and in the wider community."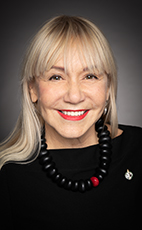 Zann (pictured left), who represents the Nova Scotia riding of Cumberland-Colchester, describes how the pair worked on the similar Nova Scotia legislation around environmental racism in 2015 when they drafted Bill 111 — an Act to Address Environmental Racism — which did not pass. As soon as she was elected as an MP, she began work on the new, broader federal bill.
"The incredible work of Dr. Waldron and grassroots environmental, racial and social justice activists across Nova Scotia and the rest of Canada inspired this new bill," Zann said in an email. "The bill is a tribute to their tireless work for years upon years to get environmental justice in their communities right across the country.
"Dr. Ingrid Waldon has been an important partner throughout the journey."
From the page to the screen

Dr. Waldron's research revealed the extent to which some polluting industries are located in Indigenous, African Nova Scotian and other racialized communities, and have been linked to certain ill health effects. The result was Dr. Waldron's celebrated 2018 book, There's Something in the Water, which chronicles the environmental racism in Nova Scotia and Canada, and the effects on its residents. The book caught the attention of actor, director and producer Elliot Page, who approached Dr. Waldron about adapting it for the screen.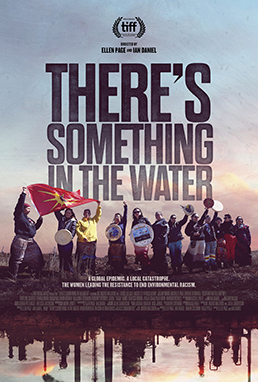 In September 2019, Page's film of the same name — and with Dr. Waldron as a co-producer — premiered at the Toronto International Film Festival, winning widespread praise, shining a light on the longstanding issue and eventually being picked up by the streaming service, Netflix.
"The film could not have been done without Ingrid's insight and connections into the communities covered," Page said about working with Dr. Waldron. "She is part academic and part activist with a holistic approach that leads to true change. I believe that her book was truly ahead of its time, covering a topic that only now are we starting to see addressed in the news."

For Dr. Waldron, having her work featured on the popular platform was an unexpected thrill.
"I didn't even have Netflix until 2019 and was never really aware of the global reach it has, so to have a film on Netflix is exciting," she says.
"When I look back on how the project began in 2012 and how it has evolved since then in terms of research, the book and a Netflix film, I believe it came to me for a reason. I never went after the project. It came to me when the environmental activist approached. I never pursued Netflix. That came to me through Elliot Page."
Overcoming obstacles

When the activist reached out to Dr. Waldron in 2012 about conducting a project on environmental racism, she had hoped to continue research she had conducted for her doctoral degree in Toronto on the mental health impacts of racism and other forms of discrimination on Black women, a topic born from her own personal experiences of discrimination.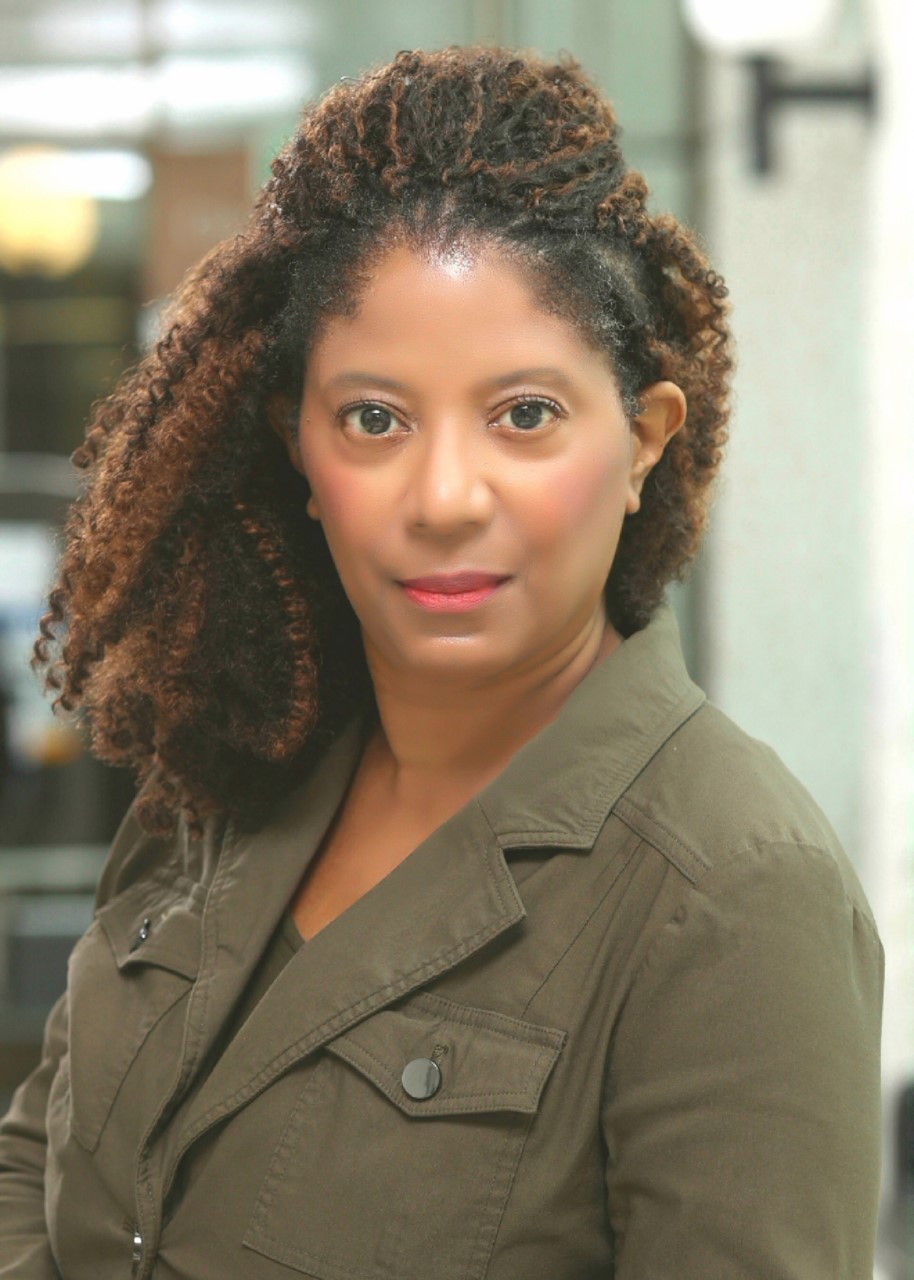 As a child born in Montreal and later living and working in Toronto, she had experienced racial taunts, physical violence and employment-related systemic racism and wanted to examine the mental health impacts of these experiences among other Black women.
When she began her PhD, she realized quickly that while there was substantial literature on this topic in the United States and England, there was a dearth of literature on the topic in Canada. Dr. Waldron received her Masters in Intercultural Education at the University of London.
After she completed her Ph.D., she considered becoming a professor but was hesitant because of her considerable fear of public speaking — an issue she had been dealing with since she was a child. That fear dissipated when she taught her first university course as a sessional lecturer at the University of Toronto, a few years before she was hired at Dalhousie. Dr. Waldron describes nervously stepping up to the podium in front of 300 students.
"I started to speak and within the first five minutes of speaking I thought, 'I am loving this,'" she says. "I went home two hours later and told my mom, 'I've fallen in love. I have found my calling.' From that day, my fear of public speaking disappeared."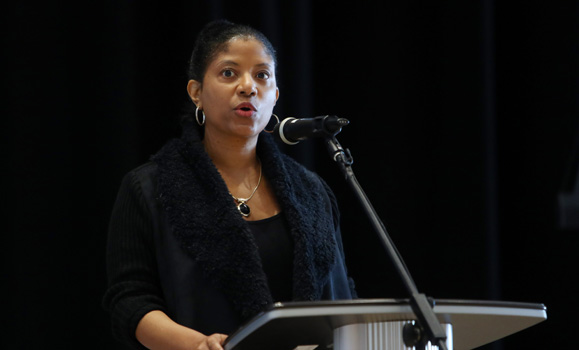 The experience was a critical turning point for Dr. Waldron, who to this day tells students about it if they are anxious about public speaking.
"I feel that I am fearless now. I also think it is important to be open to new people and to new ideas. I try not to let not knowing everything about a particular topic stop me in my tracks. If you wait to know everything, you may end up doing nothing. That's why partnerships – especially interdisciplinary partnerships – are so important."
Dr. Ingrid Waldron, an associate professor in the School of Nursing in the Faculty of Health at Dalhousie, has been named the new HOPE Chair in Peace and Health in the Global Peace and Social Justice Program in the Faculty of Humanities at McMaster University, effective July 1, 2021. Dalhousie congratulates Dr. Waldron and wishes her well in her new endeavours!