Iain Rankin was sworn in as Nova Scotia's new premier last week, setting into motion what is a rarely experienced chance at trial leadership without a general election.

As is customary in the Canadian electoral process when a premier steps down before the completion of their term (as Stephen McNeil did), Rankin competed against fellow Liberal contenders in an internal election and was voted leader by members of his own party. It's a good reminder of the importance of party politics in Canada and in other parliamentary democracies around the world.

Moving forward, Rankin's challenge is considerable. Not only does he have to impress the general public, he also needs to hold the confidence of the Nova Scotia Liberal Party. As he starts laying out the path for his term in office, the decisions he makes will be key to whether he has the opportunity to continue as premier after the next election.

Scott Pruysers, an assistant professor in the Department of Political Science, explains the process and helps us understand the importance of some of Rankin's early decisions.
We have a new premier without a general election. How would you quickly explain that to people who aren't familiar with the process?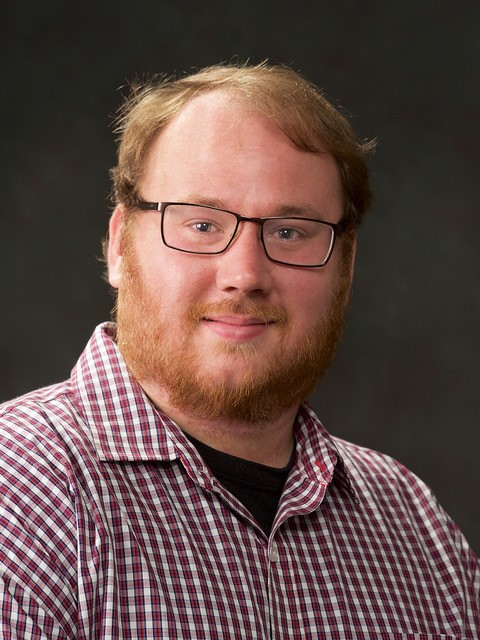 This is an excellent question, and one that really speaks to the importance of political parties and their internal dynamics and processes. Though there are specific conventions surrounding government formation, it is generally the party with the most seats that ends up forming government; and it is the leader of that party who serves as the premier (or prime minister). When a party leader resigns, either voluntarily or involuntarily, the party organizes an internal election to choose a replacement. When the party is in government, this internal election becomes more consequential as it is not just about selecting a new party leader, but the next premier as well. This is because the resignation of the party leadership by a sitting premier does not trigger a general election, it simply results in an internal party election. By selecting a new leader to replace Stephen McNeil, Liberal Party members were de facto selecting the next premier of the province.
This isn't entirely uncommon in the Canadian case. At the federal level, we have had a number of prime ministers enter the position not through a general election but because of an internal party leadership race. Take, for example, Kim Campbell. She became prime minister in 1993, not because she led her party to victory in an election but because she won the race to replace Brian Mulroney as leader of the Progressive Conservative party. By winning that title, she essentially inherited the position of PM. Other notable examples include John Turner and Paul Martin. This is the case in other countries as well. In 2007, Gordon Brown replaced Tony Blair as prime minister in the United Kingdom. In 2010, Julia Gillard replaced Kevin Rudd as prime minister in Australia, and just three years later Rudd replaced Gillard. In each of these cases there wasn't a general election but rather there was simply a new party leader (and with it a new PM).  
We often think about what parties do internally as a private matter, and this is why parties are free to make their own rules and procedures (who can vote, how long the campaign will be, etc.) — but these decisions can have really important implications. In this case, 8,000 Liberal Party delegates were tasked with selecting not only their new leader but also the premier of the province.
What's the significance of placing his leadership rivals in key cabinet roles?
Placing leadership rivals in cabinet is relatively standard in Canadian politics. In this regard, it is not at all surprising to see Labi Kousoulis and Randy Delorey put in high-profile positions (finance and justice, respectively). In fact, the empirical research shows that being a leadership contender is one of the best predictors of whether someone will be appointed to cabinet. From a practical perspective, you wouldn't want to withhold cabinet positions from your rivals just because they challenged you for the position. Leadership contenders typically have more experience, greater name recognition, and higher profiles in general than their average colleague in the legislature. As such, these are the very individuals that voters want to see in cabinet.
However, there is more at stake. There are also concerns about party unity and cohesion. Leadership elections can be internally divisive for parties. After all, these are contests where you have high profile members of the same party openly criticizing one another. Placing leadership rivals in key cabinet positions helps the party get past the leadership election and move forward. There is research which shows that party members and voters can often suffer from what has been called a 'sore losers' effect where they become disengaged and dissatisfied with party politics when their preferred candidate loses the internal party election. These internal elections often see tens of thousands of new members join the party to take part in the voting process, and they do this to support their specific candidate. By providing losing leadership candidates a meaningful role in government, parties can integrate 'losers' into the party and ensure the party is unified.
When is the next election scheduled and how are Rankin's first initiatives setting him up for forming the next government?
The question of election timing is less clear in Nova Scotia than it is elsewhere in the country. This is because Nova Scotia is the only province in Canada that hasn't implemented fixed-election date legislation. In other jurisdictions, including federally, there is legislation in place that puts elections on a specific four-year cycle (though 'early' elections can still be called). Without a fixed-election date, the timing of the next election in the province is up in the air. There are, however, constitutional provisions which require elections to occur every five years. Given that the last provincial election occurred in May of 2017, the next election must occur by spring 2022 (though Elections Nova Scotia says it will be 'election ready' by April 1, 2021).
I suspect there will be political considerations at play as well. There has been lots of talk as of late about the possibility of a spring federal election. While the Liberals have maintained their lead federally, criticisms over the COVID-19 vaccine rollout have hurt the party in recent weeks. The provincial Liberals in Nova Scotia may want to distance themselves from the federal Liberals, essentially beating them to the polls to get a mandate before the inevitable federal election.  
While it is probably too early to talk about Rankin's initiatives and what this means for the probability of forming government after the next election, there is good reason for the Liberals to be optimistic. First, public opinion has consistently favoured the Liberals since the pandemic began. Many polls have put the Liberals ahead by 10 or more points. Second, there is also research to suggest that internal party elections can result in a short-term boost in the polls for the party. The selection of a new leader tends to bring renewed excitement to the party, results in additional media coverage, and so on.  All of which is good for a party heading in to an election.