Canadian business leader Wes Hall calls it a moment that changed his life.

It occurred in the aftermath of George Floyd's death at the hands of police officers in Minnesota last May. Hall, executive chairman and founder of Toronto-based shareholder services firm Kingsdale Advisors, was so moved by the video of the incident and reactions to it that he took a week off from his various board duties with organizations like TIFF and Sick Kids to try and process it all.

What resulted was an op-ed for The Globe and Mail — one that would spark conversations around a different way to tackle anti-Black racism in Canada.

"I knew I had to write my experience as a Black person in this country," said Hall, speaking at the virtual Shaar Shalom Lecture at Dalhousie University Thursday evening (February 24). "I didn't know if I wanted to publish it because I didn't want to get the heat that comes from a Black person getting out of line."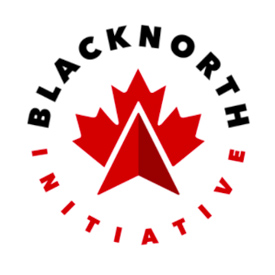 Whatever heat came his way after the article was published was overwhelmed by an outpouring of response from both Black peers and allies in Canada's business community. That response led Hall and his colleagues to launch the Canadian Council of Business Leaders Against Anti-Black Systemic Racism and a virtual summit that took place last July. That summit's name — BlackNorth — is now worn by an organization and a movement that's tackling anti-Black racism well beyond the business community.
The impact of systemic racism

Hall and Dahabo Ahmed-Omer, executive director of the BlackNorth Initiative, were the keynote speakers at the 2020-21 Shaar Shalom Lecture at Dalhousie University this week. The annual lecture, made possible through the generosity of and partnership with the Shaar Shalom Synagogue of Halifax, explores broad themes of tolerance, multiculturalism, diversity, and difference in contemporary society.

The partnership, "demonstrates our shared interests in bringing these themes to wider civil society," said Roberta Barker, acting dean of the Faculty of Arts and Social Sciences, speaking in her introductory remarks at the event.

Introduced by Vice-Provost Equity and Inclusion Theresa Rajack-Talley, following an inspiring poem by local grade-8 student Damini Awoyiga of Hammonds Plains, Hall and Ahmed Omer's perspectives on the history and modern impact of anti-Black racism were timely given the lecture's scheduling in the final week of African Heritage Month. Ahmed-Omer, in her remarks, surveyed the history of Black Canada up through our current moment of challenge.

"Over the summer there was just a sense of awakening that happening," she said, speaking of international protests in response to anti-Black racism and police violence. "The revolution was actually televised when it's never been televised before, where there was a global uprising, and  people of all colours and creeds stood up for people who look like Wes and I."

Yet the issues that sparked such action stretch through years of hurt and persecution. Hall referenced past Shaar Shalom Lecture alum and humanitarian Stephen Lewis, whose 1992 report on racism in Ontario that called out the specifics and pervasiveness of anti-Black racism. Yet, nearly 30 years later, not only do the many concerns Lewis flagged to the then-premier of Ontario still exist, but Canada's premiers can't even come to a consensus on a statement condemning systemic racism (as was attempted last June).

"We're living exactly the same things today," said Hall. "Forty-eight per cent of expulsions in city of Toronto's high schools are Black kids. Twenty-six per cent of COVID 19 cases in the city of Toronto are Black people. Seventy per cent of police deaths involving civilians in the city of Toronto are Black people… This is the same province that commissioned that report almost 30 years ago. How can somebody say that we have no systemic racism in Canada?"
Read more: Can the United Nations be saved? asks Stephen Lewis in Shaar Shalom Lecture
The path to change

When BlackNorth Initiative was launched, its initial focus was a national campaign to increase the representation of Black leaders in corporate Canada. But it's since grown into something larger — a mission to end anti-Black systemic racism across Canadian society through a business-first mindset. It now supports 16 committees working on addressing the multi-layered challenges facing Black Canadians, from housing and youth to justice and health.

"The idea behind BlackNorth is to be able to put in place a system that systemically works for Black Canadians," said Ahmed-Omer, who is a founding member of the Justice for Abdirahman Coalition and was recently named one of the 100 most influential people of African descent under age 40 — an international award in support of the United Nations International Decade for People of African Descent.

"We know systemic change is going to take time," she added. "It's taken hundreds of years for us to get here. But we don't want it to take hundreds of years to get us out of this, this place we're in right now. The idea is really to fast-track this path of justice, this path of equity."

Among the examples she cited of BlackNorth's early partnerships is a cultural centre to celebrate Black heritage and working with Kids Help Phone on plans to launch "Rise Up," which will be Canada's first 24/7 mental health support service for Black youth.

"It's help when it's needed. We don't want our communities to suffer anymore, but we also understand we can't do it alone."
Empowerment is key

Another key focus area for BlackNorth is home ownership, which Hall described as essential to allowing Black Canadians and their families to access capital and grow wealth. BlackNorth's housing committee is working on a $65-million fund to provide bridge financing to allow lower-income Black and racialized families to own their own homes.

"If you're saying you know you need to change the plight of the black community, you know economic empowerment is key," said Hall. "That's what we're here to do in BlackNorth: to come up with out of the boxing thinking.

"We're using a business approach to solving a social problem. When all these business leaders call me up and say, 'I want to be part of BlackNorth,' I didn't want their money — I want their brain. I said, 'Let's get in a room together and figure this out, just like you figure out any business problem.'"

In a Q&A moderated by Dal Law alum and Nova Scotia Deputy Minister Candace Thomas, Hall and Amed-Omer answered viewer questions about transformative moments, about dealing with those who dismiss their message, holding governments accountable, and how young future business owners can help tackle systemic racism. Hall, a basketball fan, used the metaphor of a team having great players at its disposal but not letting them on the court.

"We, in Canada, have all these talented people sitting on the bench. We have 5 per cent Indigenous people, 3.5 per cent Black people — 8 per cent just 'riding the pine.' We're not bringing them in to help us win the game… your business will be a better business, will be more competitive, because you have diversity."

With hundreds of attendees watching the virtual lecture through the evening, BlackNorth's leaders aimed to leave attendees with a message of action.

"Change doesn't take 100 or 1000 people," said Hall. "It takes a handful of willing people who are willing to work really hard to make change."