"The study of slavery in Canada, that is the enslavement of Africans and their descendants, is under-researched, and largely marginalized within examinations of slavery in the Americas."

So read the call for papers Afua Cooper sent in fall 2020, beginning her work assembling a foundational volume (or two) of essays on slavery in Canada.

So far, she says, the response has been amazing.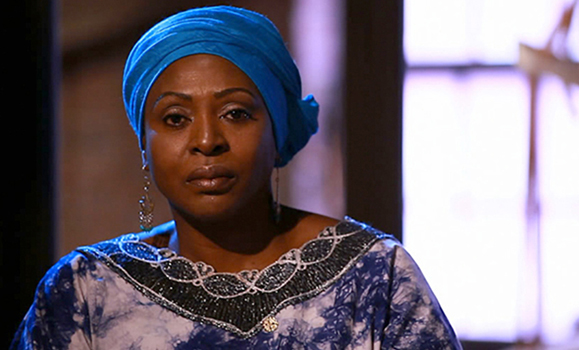 She's discovered that in some areas, the material runs deep but it also runs wide, spanning a variety of disciplines. By bringing together an assorted group of scholars and community experts, the collection will not only capture unique perspectives but also reflect the incredible scope of the subject.

"I have received responses from historians, archivists, museums and historical societies from across Canada," says Dr. Cooper, a professor in the Department of History. "As well as from scholars in disciplines such as archaeology, law, literature and politics. I've also heard from artists — the idea of looking at the legacies through art is really exciting."
Putting the pieces together

Dr. Cooper has been thinking about this collection for quite a while. She recalls feeling discouraged during her graduate studies when peers and mentors would dismiss or disregard the idea of slavery in Canada, recommending instead that she look to the U.S. or the Caribbean.

But she persevered and is thrilled to see that the interest and inquiry is starting to grow.

And recently, when chairing the Scholarly Panel on Lord Dalhousie's Relationship to Race and Slavery, Dr. Cooper found evidence that there was more to this story than one could find in a Canadian history textbook.

"Working on the Lord Dalhousie report unearthed all these connections," she recalls. "Every page you turn, every archival document you look at — here are the links, here are the New England merchants, West Indian merchants, ties to people from Suriname in South America. It was just volumes and volumes of documents."
Bringing the past forward

Dr. Cooper has four key hopes regarding the collection. First, that it will add several new layers to our knowledge about enslavement in Canada. Second, that it will connect Canada to the wider world by both integrating the Canadian relationship with enslavement into the global study of slavery, and by changing how we talk about and teach slavery in Canada.

As she explains, "Canadian history is often taught as if Canada was off away by itself, away from everyone else. But in the 16th, 17th, 18th, 19th centuries, people here didn't think of themselves as being sealed off from the rest of the world. They were participating in global activities in terms of trade, in terms of commerce, in terms of people moving back and forth, and enslaved people were part of this global activity and commerce."

Dr. Cooper's third hope is that this will solidify the field of Black Canadian Studies. And finally, she hopes to show how the enslaved people in Canada resisted and challenged their bondage.

"That's really important because we're talking about an early form of civil rights activism. There are many, many cases we have across the five older colonies during the period of New France and the British North American period, in which enslaved people took their owners to court for their freedom. Most times they were not successful but to think that they had the audacity to do so. For me, it's an early form of civil rights activism that we don't know about. And these stories just need to be known."

Dr. Cooper expects to receive essays by April 30, 2021. Dal News looks forward to following the collection's progress.