The Faculty of Graduate Studies has launched a new professional development program built to meet the needs of graduate students and postdoctoral fellows. Called Dal GradPD, the new program is a one-stop-shop for workshops and events provided by partners across the university.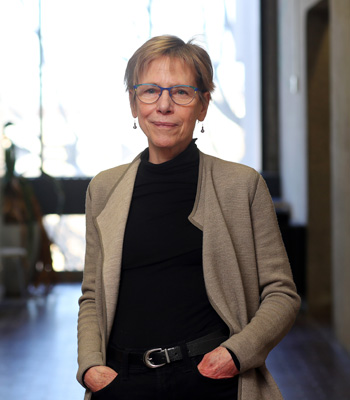 "Our students and postdocs go on to great success both inside and outside academia. With Dal GradPD, they have an opportunity to start building the professional skills they need before they make the next step in their careers," says Marty Leonard (shown right), dean of the Faculty of Graduate Studies.
 
Guided by best practices and survey feedback, Dal GradPD provides skills training in areas graduate students and postdocs say they want most and that alumni say are essential for professional life. The program is split into four main pillars: Communication, Career Intelligence, Health and Wellbeing, and Leadership. Through the experience, participants will build strengths in areas like project management, teamwork, knowledge translation, time management, personal resilience, research, writing and teaching.
 
The inaugural workshop for the program, "Creating your individualized development plan," takes place January 26th at 1:30 p.m. Registration is open now.
Certificate option

A certificate option provides students and postdocs with a framework to map out their professional development. They begin by establishing a plan and then select workshops and seek hands-on experiences that will move them forward. They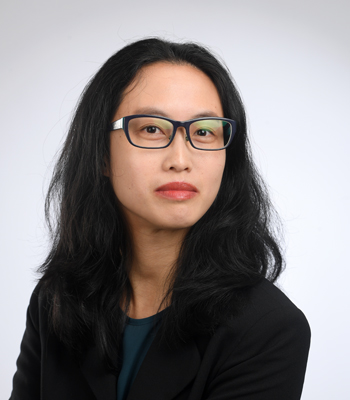 wrap up the program with a "Professional identity workshop" where participants learn to articulate their graduate skills to prospective employers. When complete, they receive recognition on their transcripts and a certificate signed by the dean of the Faculty of Graduate studies.
 
We asked Mabel Ho (shown left), Dal GradPD's designer, to tell us more about the program and how the Faculty of Graduate Studies hopes it will support students and postdocs.
 
Why are you excited about the Dal GradPD program?

Designing the program gave me the opportunity to connect with Dalhousie graduate students and postdoctoral fellows across departments and disciplines. They gave fantastic guidance for what type of programming they wanted in their professional development. Dal GradPD is an accumulation of their needs and interests. Students and postdocs want to know how to engage with the public about their research, what careers exist in different sectors, and how to manage a work/life balance. More importantly, they want to know what concrete steps they can take now to prepare for their next stage. There is a huge appetite for PD at Dalhousie. I'm excited to be part of their journey and to help elevate their experience and success at Dal and beyond.  
 
Why should students and postdocs focus on professional development?

Professional development is an investment in yourself. It helps to set you up for success both in your personal and professional life. The world of work is rapidly changing and desperately needs the kind of skills graduates can bring to the table across every sector. Dal GradPD will help participants recognize and articulate the valuable skills they can deliver. It will help them investigate how the knowledge they've acquired, the perspectives they've gained, and the competencies they demonstrate can be put into action in a variety of careers.  
 
If a student is planning for a life in academia, why do they still need this kind of professional development?

Dal GradPD supports holistic development. Gaining skills in communication, career intelligence, health and wellbeing, and leadership is essential in any career. No matter what career path participants choose, the skills involved in being an effective communicator, navigating the world of work, staying resilient, and being a leader will allow them to make the most out of their experience at Dalhousie and prepare them for their future.
 
As a PhD graduate, how has professional development helped you in your career?
When I was doing my doctoral studies at the University of British Columbia, it was obvious that I was gaining a lot of skills in my discipline, but I felt that it was important to explore and expand my skill set and connect with people outside of my area. By taking professional development workshops, I was able to connect with people in fields such as mathematics, physics, geography, and political science as well as in different campus units and discover the work they were doing. It made me reimagine the possibilities of what I could do and helped me see beyond the research bubble I was in.
 
Why should students consider the certificate option?

The Dal GradPD certificate challenges participants to reflect on their values and how to connect those values to their professional life. It requires them to develop actionable plans and adopt career-development strategies that will be useful throughout their careers. It is individualized – students are in the driver's seat. They are given framework to help them see the value of their graduate skills and to zero in on specific professional goals. They put in the work and harness a process that will guide their personal and professional goals centred on their strengths and values. In addition to the structure, participants receive feedback throughout the process and join a larger community of students and postdocs who are on the same path.   
(Marty Leonard photo by Nick Pearce; Mabel Ho photo provided)