Researchers with affiliations to Dalhousie University, Nova Scotia Health and the IWK Health Centre are the recipients of over $1.3 million in funding from Research Nova Scotia.
The funding has been provided by the New Health Investigator Grant, which supports new health researchers who are engaged in work that aligns with the province's health research priorities. The grant aims to provide two years of support of up to $100,000 for researchers who are within the first five years of their academic appointment in Nova Scotia, or who are new to the field of health research.
"There has never been a greater need to support new health researchers in Nova Scotia to help inform practice, policy and decision making," says Stefan Leslie, CEO of Research Nova Scotia in a news release. "We're pleased to announce funding for these researchers and are confident their work will positively impact the health of Nova Scotians."
For the 2020-21 academic year, funding for this grant is provided by the Nova Scotia Department of Health and Wellness. It will support the establishment of independent programs of research and support and expand the research productivity necessary for obtaining long-term funding from national and external agencies and provide opportunities for early-career investigators to make significant contributions in their field.
"Congratulations to all the recipients of funding from Research Nova Scotia," says Dr. Alice Aiken, vice president research and innovation at Dalhousie. "With projects that span a wide range of topics, like diabetes, cancer, dementia care, and the COVID-19 pandemic, these researchers are improving health care and helping people in the Maritimes and beyond to be healthier."
Highlights of some of the funded projects:
Dr. Christine Cassidy, Faculty of Health
Designing an integrated pediatric inpatient-ambulatory care service delivery model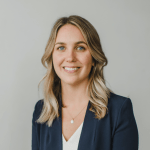 The health care system is facing challenges related to poor quality of care, rising health care costs, and outdated technology. Efforts are needed to redesign health services to improve outcomes for patients, health care providers, and the overall health system. One way to address these challenges is to integrate care across multiple health care providers and services. This means that care is coordinated to meet patient needs and preferences.
During the COVID-19 pandemic, the IWK Health Care Centre identified gaps in their current approach to delivering services to children, youth, and their families – which includes the need to improve the integration of care across their outpatient and inpatient settings. Healthcare interventions are more effective when patients and care providers are included in the design process, and the integrated approach developed by Dr. Cassidy and her research team will help strengthen the delivery of care within the pediatric health system.
Dr. Parisa Ghanouni, Faculty of Health
Community-based services for individuals with developmental disabilities: Transition to adult care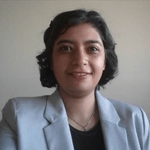 Despite the great progress signaled by the United Nations Convention on the Rights of Persons with Disabilities, individuals with disabilities worldwide continue to confront barriers to equitable access to the health resources and social supports that enable their full participation in society. Gaps in access have improved for many, especially for children, but the transition to adulthood continues to represent a "services cliff" that people with disabilities confront in their late teens.
Through their research, Dr. Ghanouni and her team plan to uncover barriers and facilitators related to community-based healthcare services during the transition of adolescents with developmental disabilities to adulthood in rural areas, and co-develop a toolkit with stakeholders that outlines implementation strategies to promote successful transitions. This initiative will advance knowledge on services available that support the transition to adulthood in rural areas, highlight service gaps, point to important areas for investment, and contribute to academic, policy and community understandings and capacity around services for people with disabilities.
Dr. Brendan Leung, Faculty of Dentistry
Harnessing oral microbiota to prevent chemotherapy-induced oral mucositis: Functional screening using a bio-printed mammalian-microbe co-culture model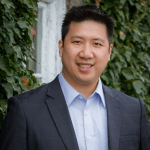 Chemotherapy induced oral mucositis (CIOM) is a painful and debilitating side effect of cancer treatment that affects 20-40% of cancer patients. Chemotherapy kills cancer cells, but it also affects fast growing normal cells in the body, especially those that line the mouth. When those are damaged, painful mouth ulcers form. These can affect patients' ability to eat, drink, talk and even rest, and significantly reduce their quality of life. Currently there is no effective way to prevent CIOM from happening, and the only way to treat it is to provide supportive care such as numbing gels, ice chips and painkillers.
Research has found that the types of bacteria that normally live in the mouth change when someone develops CIOM. It is difficult to study cause and effect between bacteria and CIOM, partly because it is difficult to grow bacteria and human cells together in the lab in a controlled and repeatable way. Through his research, Dr. Leung will use a unique method to grow oral bacteria to investigate how microbes interact with oral cells during chemotherapy in order to identify microbial species that may offer protection against CIOM.
Dr. Elaine Moody, Faculty of Health
Primary healthcare for people with dementia: Exploring care provided by collaborative family practice teams in Nova Scotia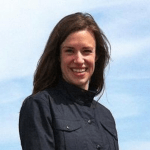 There is an increasing need to improve the health care of people with dementia in Nova Scotia. As the population ages, it will become even more important to provide good care to people with dementia to ensure they can live well in the community. In Nova Scotia, there has been a move to develop collaborative family practice teams, where physicians, nurse practitioners, family practice nurses and other healthcare providers work together to address the primary health care needs of individuals. Primary care providers in these teams require dementia-specific knowledge, skills, resources and supports to enable people with dementia and their caregivers to live well in the community.
Dr. Moody and her research team hope to better understand how collaborative family practice teams in Nova Scotia are addressing the needs of people living with dementia in the community, and to identify ways to improve their care. To achieve their goal, the researchers will gather the perspectives of people living with dementia and caregivers on how collaborative family practice teams provide care in order to identify gaps in current service provision and opportunities to improve care, with a particular focus on diversity and inclusion. Additionally, they will explore how care provided by collaborative family practice teams to people with dementia has been affected by the COVID-19 outbreak.
Other funded projects include: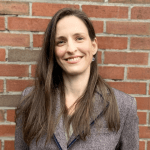 Dr. Leah Cahill, Faculty of Medicine
Does a simple blood test predict who needs strict blood sugar control to prevent heart disease?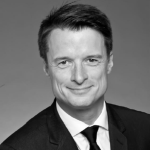 Dr. Sylvain Charlebois, Faculty of Management
Home food gardening in response to the COVID-19 pandemic: Lessons for food security considerations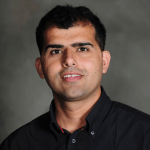 Dr. Ketul Chaudhary, Faculty of Medicine
Cardiac Vascular Stem Cells in Right Heart Failure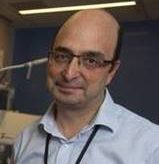 Dr. Jon Dorling, Faculty of Medicine
Preterm Infant Gut microbiome associations with Environment and Outcomes in the NICU (PIGEON)
Dr. Denys Khaperskyy, Faculty of Medicine
Role of stress granule formation in immune responses to respiratory viruses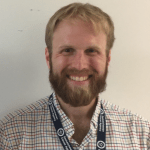 Dr. Michael Kucharczyk, Faculty of Medicine
Can Magnetic Resonance Imaging of the prostate combined with a Radiomics Evaluation determine the invasive capacity of a tumour (Can MRI-PREDICT)
Dr. Paula McLaughlin, Faculty of Medicine
Identifying, understanding, and mitigating gaps in dementia care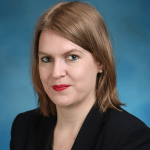 Dr. Sandra Meier, Faculty of Medicine
An app responding to behaviour of people to promote mental wellbeing in anxious youth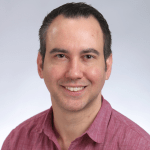 Dr. Deniz Top, Faculty of Medicine
Difference in the regulation of behaviour genes as a proposed mechanism for mental illness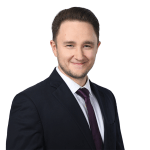 Dr. Igor Yakovenko, Faculty of Science
Screening, self-management and referral to treatment for young cannabis users: Fulfilling an unmet need



For a complete list of recipients and projects, visit the Research Nova Scotia website.