Weekly this October and November, we're profiling the Reimagine NS project here on Dal News. Ahead of each Open Dialogue panel event, we'll be sharing insights and highlights from the reports and sharing perspective from the authors on how their recommendations would shape Nova Scotia's future. Learn more at dal.ca/reimagineNS
Report title
Create and Commemorate

Guiding question
How can art support healing, connection and community, and how can we support careers for artists in our province?
Authors
Peter Dykhuis, director/curator and visual artist, Dalhousie Art Gallery
Martine Durier-Copp, academic dean, NSCAD University
Kevin Lewis, visual artist and film industry professional
Raeesa Lalani, artistic director, Prismatic Festival
Brian Lilley, professor of architecture, Dalhousie
Véronique MacKenzie, dancer and choreographer
Holly Mathieson, conductor and musical director, Symphony Nova Scotia
Nathan Simmons, actor
Karen Spaulding, performance presenter and owner, The Carleton
Jacqueline Warwick, director, Fountain School of Performing Arts, Dalhousie
Jeremy Webb, artistic director, Neptune Theatre
Chris Cutler, Faculty of Agriculture
Valerie Lalande, L'Université Sainte-Anne
Miriam Zitner, Halifax Innovation District
Carolyn Van Den Heuvel, Nova Scotia Federation of Agriculture
Scope
The Create and Commemorate team discussed the roles and functions of the creative and performing arts in healing Mi'kma'ki/Nova Scotia from the terrible harms of 2020. They asked: what are the obligations and the challenges for creators and creative communities in today? What specific identities of creative communities in Mi'kma'ki/Nova Scotia distinguish us from other Canadian and international arts and creative communities? What is needed — and will be needed — to support careers for artists and creators? And what role can Dalhousie play in supporting a vibrant arts/creative culture in this province?
Why it's important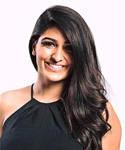 "Art influences society," explains Raeesa Lalani, artistic director of the Prismatic Festival. "It is used as a source of healing, a tool that builds community, and is a creative outlet for one to share their identity, culture and stories. The pandemic completely shut down the arts sector in Nova Scotia. This greatly affected the economic footprint and positive social impact that it has on our province. In identifying the impact it has had on our sector, we can reflect and rebuild on how it can be sustained for the future as people crave a world full of art for their economical, emotional, and physical well-being."
"The pandemic context of COVID-19 was merely the starting point of our cultural investigation," adds Peter Dykhuis, director/curator of the Dalhousie Art Gallery. "The 'rampage,' rekindled support for Black Lives Matters and other anti-racist strategies, and a general critique of how 'fine art' is a product of European/Western culture led us to understand more deeply how cultural creativity represents powerful personal and community expression for all people, not just those in the 'fine arts'."
What's been rewarding about working on the report
"It's been tremendous to meet my colleagues from other fields," says Holly Mathieson, conductor and musical director of Symphony Nova Scotia. "It is very easy to get siloed in our own boxes, and I learnt so much from their insights and approaches. The conversations gave me a chance to reflect on my own attitudes and practices, and those of the wider orchestral world, with greater objectivity and clarity than I can do on my own."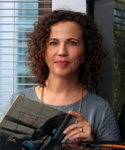 "It's been so rewarding to bring together a wonderful group of people for inspiring, energizing conversations about why art matters," adds Jacqueline Warwick, director of Dal's Fountain School of Performing Arts. "Through our meetings and through our writing of the report, it was good to feel engaged in service to Dalhousie, to the arts community, and to the broader communities in our region."
Takeaways for Nova Scotians
"By creating opportunities for all people to be a part of art, either as a creator or an observer, we offer a chance for empathy, reconciliation, and the breaking down of pre-existing colonial barriers," says Lalani. "It is extremely important for us to understand our cultural identity within our own country. This report aims to empower those who read it to understand that we need to move forward through equity over equality."
"Starting with Mi'kmaw stories and traditions, we have rich and diverse cultural heritages that should all be given voice," adds Dykhuis, "not to support only the economy but to foster deeper understanding and respect of each other while becoming more resilient peoples."
"The sheer number of festivals and arts collectives in this region shows how central art is to how Nova Scotians think about themselves!" says Dr. Warwick. "We hope our report reinforces all the reasons why Nova Scotia values the arts, and that it inspires people to see how the arts can lead us all forward."
"For the professional creative community, I hope the report will give us all some lampposts and marker points for a way forward," says Mathieson. "We will all need to adapt our working processes in the aftermath of the pandemic, and I hope the report will help us all do that with sustainability, equity, thoughtfulness and even greater vision for the benefits to community."
Read the full report
Download the Create and Commemorate report at the reimagineNS website.
Attend the event
Register for the Create and Commemorate panel event via Eventbrite. The virtual event takes place on Thursday, Nov. 12 from 6:30-7:30 p.m. Atlantic.