Weekly this October and November, we're profiling the Reimagine NS project here on Dal News. Ahead of each Open Dialogue panel event, we'll be sharing insights and highlights from the reports and sharing perspective from the authors on how their recommendations would shape Nova Scotia's future. Learn more at dal.ca/reimagineNS
Report title
Cultivate and Consume
Guiding question
Nova Scotia is one of the most food insecure provinces in Canada. How can we ensure our food systems are foolproof against future disruptions?
Authors
David Gray (co-chair), Faculty of Agriculture
Jolene MacEachern (co-chair), Dalhousie Industry Liaison & Innovation
Jason Grant, Faculty of Agriculture
Travis Esau, Faculty of Agriculture
Sylvain Charlebois, Faculties of Management and Agriculture
Iraj Fooladi, Faculty of Management
Karen Foster, Faculty of Arts and Social Sciences
Kathleen Kevany, Faculty of Agriculture
Sara Kirk, Faculty of Health
Chris Cutler, Faculty of Agriculture
Valerie Lalande, L'Université Sainte-Anne
Miriam Zitner, Halifax Innovation District
Carolyn Van Den Heuvel, Nova Scotia Federation of Agriculture

Scope
The Cultivate and Consume team focused its efforts on examining food security in Nova Scotia and, in particular, what the global pandemic did to the province's ability to secure food that's abundant, accessible, safe, nutritious, reliable and culturally fulfilling. The team explores some of the weaknesses COVID-19 has exposed in the province's food system and offers insights to ensure preparedness in the event of any future disruptions.
Why it's important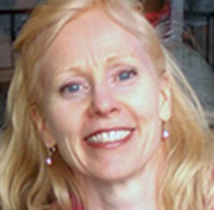 "Clearly food is central to our lives as it nourishes us, it bonds us to the land and sea and to each other, and it is a significant pathway for livelihood in our province," says Kathleen Kevany, an associate professor of sustainable food systems and director of Dal's Rural Research Collaborative. "Our team examined ideas around how we might make Nova Scotia more food secure. How might food be made more abundant, accessible, safe, sustainable, nutritious, reliable and culturally fulfilling? Nova Scotia has high levels of food insecurity. This contrasts dramatically with our capacity as producers of food with regions rich in soils, and with access to ocean resources, and our innovation in food processing and skills in reaching out to global markets.

"The importance of local production became more clear with COVID-19. We may be growing more attuned to the impact of vulnerabilities in the food-supply system. We also may be more alert to the impact of food waste – its environmental impacts and economic costs. This pandemic challenges us to get good at being more self-sufficient in food production and processing right here in Nova Scotia. This group's work focused on food, but it recognizes that the issues and solutions also align with the focus of those working on other themes. No one government department, organization, community or business can speak to the complexity of this issues. It's important to get at the key underlying food insecurity, like contributing factors to poverty. Overarching recommendations may involve dialogue around a Canadian basic income and attention to trade and development policies."

What's been rewarding about working on the report
"I thoroughly enjoyed working on this report. By focusing on food security, we broadened the typical lens we look through in agriculture and included the affect the pandemic had on our entire community — not just those involved in the production of food," says Jolene MacEachern, manager of the Industry Liaison & Innovation office's Agriculture & Aquaculture portfolios and co-chair of the Cultivate and Consume team. "We realized early on that the issues were complex and in effect long before the pandemic hit. Some may wonder, why all the fuss about food security in Nova Scotia? Besides the fact that food is a basic life requirement, there have been many studies linking poor diet to detrimental health outcomes and chronic disease. We think focusing on healthy food is paramount because healthy Nova Scotians are successful Nova Scotians who build a strong economy that supports many industries. Healthier Nova Scotians also reduce governmental burdens on healthcare, which frees up resources to do great things.

"2020 presented challenges that shone a light on how fragile the food system can be. There are so many needs in this province, yet so many resources and opportunities to do better. We hope that this project ignites discussions around ways in which we can reimagine our food industry in Nova Scotia to ensure we are not as vulnerable when global shocks of any kind occur."
Takeaways for Nova Scotians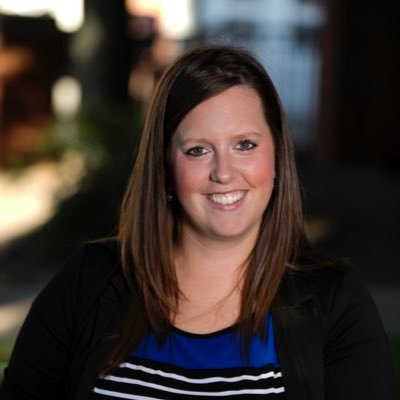 "We must acknowledge the hard work that organizations across the entire food system put into shifting their production, processing, and distribution to meet the changing demands of the consumer during this pandemic," says co-author Carolyn Van Den Heuvel, director of outreach and member relations with the Nova Scotia Federation of Agriculture. "The vulnerability of our food system became apparent to many, and it's important that we see the opportunities in that. Now is the time for us to reflect on our food system, taking the challenges and learnings of this past year to develop a food strategy by Nova Scotians for Nova Scotians. The strategy must encompass the entire food system with consumers at the centre to drive future policy, programs and production in order to strengthen our food system. It is my hope that people will gain an understanding of the challenges and opportunities faced by our food system and gain further appreciation for how food gets to our table."
Read the full report
Download the Cultivate and Consume report at the reimagineNS website.
Attend the event
Register for the Cultimate and Consume panel event via Eventbrite. The virtual event takes place on Thursday, Nov. 5 from 6:30-7:30 p.m. ADT.