Weekly this October and November, we're profiling the Reimagine NS project here on Dal News. Ahead of each Open Dialogue panel event, we'll be sharing insights and highlights from the reports and sharing perspective from the authors on how their recommendations would shape Nova Scotia's future. Learn more at dal.ca/reimagineNS
Report title
Support and Protect
Guiding question
What have we learned from the pandemic, mass shootings and police brutality that can change how we access resources, safety and justice?
Authors
Adelina Iftene (Co-chair), Schulich School of Law
Martha Paynter (Co-chair), PhD candidate, School of Nursing
Sheila Wildeman, Schulich School of Law
Allison Hearns, JD Candidate, Schulich School of Law
Brock Morrison, JD Candidate, Schulich School of Law
Deryk Strec, Faculty of Management
OmiSoore Dryden, Faculty of Medicine
Darrel Pink, Lawyer
Alfred Burgesson, Community Organizer
Asa Kachan, Halifax Public Libraries
Lisa Lachance, PhD candidate, Faculty of Health
Megan Longley, Lawyer
Nancy Ross, Faculty of Health
Rachel Zellars, Faculty of Arts (Saint Mary's University)
Scope
The Support and Protect team examined the Government of Nova Scotia's responses to recent events, identifying six core areas in need of improvement to better protect and support Nova Scotians: access to resources and safe spaces during crisis; access to online communication and technological resources; police and incarceration; dysfunctional regulatory bodies and court systems; the trifecta of support (housing, income assistant, and access to healthcare); and childcare and child protection. The team's report highlights some of the barriers to innovative and sustainable solutions in these areas and recommendations for new ways forward.
Why it's important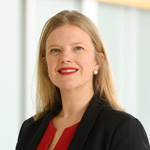 "COVID-19 exposed just how vulnerable we have allowed some members of our society to become: one paycheck away from poverty, one food bank closure away from hunger, one appointment away from grave illness," says author Martha Paynter, co-chair of the team. "We saw clearly how the services we rely on to protect and support our wellbeing are inadequate or inappropriate. In the midst of a pandemic, racism in policing was exposed worldwide as a synchronous threat to health. Our team focused on how the services that should protect and support us — childcare, libraries, security services, regulatory bodies — need to be redesigned to uplift the most excluded and oppressed."
What's been rewarding about working on the report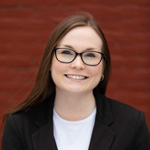 "Witnessing the dedication that community organizations have to advocating for vulnerable populations in our province," says author Allison Hearns. "When discussing how the effects of the pandemic worsened pre-existing inequalities, our community organizers had already developed ideas on how to mediate the impacts of the second wave, which could all be implemented with support from our government. Our community organizations' devotion to dismantling systemic barriers within the populations they serve, all while they were experiencing the effects and challenges of the pandemic in their own lives, should be an inspiration to us all."
Takeaways for Nova Scotians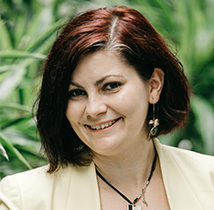 "The issues we face as a society, during and beyond the pandemic, are multilayered and complex. The government's responses to crises in many sectors have left numerous groups behind," says author Adelina Iftene, co-chair of the team. "If we learned anything over the last few months, it is that cooperation between organizations, governmental departments and community groups will lead to better, more effective and more compassionate results. We must break the siloed approaches Nova Scotia has long been taking in providing protection, support and care to its residents. These approaches must also be meaningfully informed by the experiences of all stakeholders, but especially those who are the most vulnerable in the society, including racialized individuals, youth, elderly, people living with disabilities, women, victims of violence, and individuals in or released from places of detention."
Read the full report
Download the Support and Protect report at the reimagineNS website.
Attend the event
Register for the Support and Protect panel event via Eventbrite. The virtual event takes place on Thursday, October 22 from 6:30-7:30 p.m. ADT.