Weekly this October and November, we're profiling the Reimagine NS project here on Dal News. Ahead of each Open Dialogue panel event, we'll be sharing insights and highlights from the reports and sharing perspective from the authors on how their recommendations would shape Nova Scotia's future. Learn more at dal.ca/reimagineNS
Report title
Care and connect
Guiding question
What have we learned that can help Nova Scotia support vulnerable populations and strengthen its healthcare workforce?
Authors

James R. Barker (Chair), Faculty of Management
Heidi Weigand, Faculty of Management
Christopher Hartt, Faculty of Agriculture
Syed Sibte Raza Abidi, Faculty of Computer Science
Ashley MacDonald, grad student, Faculty of Agriculture
Brandi Mills, grad student, Faculty of Management
Scope
The Care and Connect team examined how the formal and informal mechanisms of caring and connecting — for example, long-term care and nursing homes, the provision of medical care, mental health and resilience, societal confidence and personal services — have been shaped by Nova Scotia's experiences with the COVID-19 pandemic. In addition, the team explored how community tragedies of 2020 and issues of institutional racism that emerged into broad public conversation during the course of its work also affected these areas.

Why it's important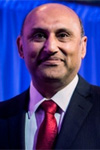 "Health is an indicator of a society's well-being — just as socioeconomic and psychosocial status are determinants of health, the converse is also true," says author Syed Sibte Raza Abidi. "Although the apparent impact of COVID19 was health, it challenged livelihoods, relationships, economic growth, mental health, government and notably the healthcare system. The focus of this study care and connect as it was important to study understand the multifaceted impact of COVID19 on Nova Scotians in general, and specific populations in particular. The connect aspect of the study highlighted the inherent connections of COVID19 to our socioeconomic and psychosocial health."
What's been rewarding about working on the report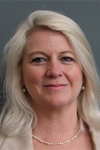 "The spirit of resilience being enacted daily by front-line workers in the face of uncertainty," says author Heidi Weigand. "The recognition of what occupations make up this workforce from physicians, pharmacists, lab technicians, dieticians, nurses, and community care assistants to grocery workers, dieticians, mental health peer support, and so many more.  The stories of courage and perseverance of our front line despite the compassion fatigue, burnout, and impacts of mental health.


Takeaways for Nova Scotians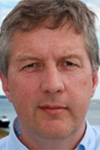 "We need to be more creative in our health-care system," says author Chris Hartt. "That means being better prepared for potential risks such as pandemics, natural disasters and major crimes. The top-of-mind issues such as primary physician shortages seem to hide the significant issues of multi-person rooms in long term care, casual employment of support staff, secure efficient telehealth systems and effective use of other healthcare professionals."


Read the full report
Download the Care and Connect report at the reimagineNS website.
Attend the event

Register for the Care and Connect panel event via Eventbrite. The virtual event takes place on Thursday, October 15 from 6:30-7:30 p.m.