Dalhousie is joining together with peer universities across Canada in confirming its commitment to further action around sustainable investment.
By signing onto a new national charter, Dalhousie and 14 other Canadian universities including the University of Toronto, McGill and the University of British Columbia are acknowledging the importance of responsible investing and the value of managing long-term investment portfolios in such a way that helps foster a transition to a lower-carbon economy.
The document, titled Investing to Address Climate Change: A Charter for Canadian Universities, commits universities to adopting a responsible framework to guide investment decision-making; to measuring the carbon intensity of their investment portfolios and setting meaningful targets for reduction over time; to evaluating and sharing results of progress towards these objectives; and to ensuring performance evaluations of their investment managers take these efforts into account.
In 2013, Dalhousie was one of the first universities in Canada to adopt what's known as ESG (Environment, Social and Governance) investment practices. Last year, a report from the Board of Governors' Investment Committee, subsequently approved by the Board, endorsed broadened communication of Dal's ESG practices and enhanced investment risk assessments specifically related to climate change, and also led to Dal signing onto the UN Principles for Responsible Investment.
Read also: Dal Board votes to enhance Dal's ESG investment practices with respect to climate change (February 2019)
Dalhousie's ESG practices apply to all investments, and annual reviews with its external investment managers consider both ESG in general and Climate Change Risks (CCR) specifically. Additionally, Dalhousie has been monitoring its portfolio carbon emissions since 2017 using two basic factors — metric tons to revenues and metric tons to capital investment — and then compares these portfolio emissions to those of the market to evaluate emission trends. Dalhousie supports initiatives underway for issuers to provide fuller carbon and climate related disclosure (as advocated by the Task force on Climate-related Financial Disclosures and the Sustainability Accounting Standards Board) to provide better metrics with which to define appropriate targets. In the meantime, market comparison and trendline monitoring will continue, with the goal of making this information available to the public in the future alongside Dal's current investment holdings information.
More info: Dalhousie treasury and investments website
"Climate change is an important global concern, and one that's reflected across our operations as a university with significant, ongoing efforts that demonstrate our commitment," says Deep Saini, Dal president. "Investment practices are an important part of the discussion, but they are only one area where universities in Canada can have a positive climate and environmental impact."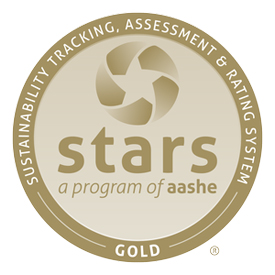 In the last ten years, Dalhousie and partners invested over $98 million in 60 sustainability related projects on campus, ranging from energy to biodiversity. Dalhousie is a chartered participant of the international Sustainability Assessment Rating Systems (STARS) and earned a Gold STAR rating in its most recent assessment that covered 67 criteria related to sustainability operations, research, curriculum and student engagement. Dalhousie has reduced its greenhouse gas emissions by 20 per cent over the past decade, with a climate change plan that identifies off-site renewable energy, renewable fuels, district energy and co-generation, along with efficiency and advanced green building measures, as further opportunities to reach future targets that include a 55% reduction by 2030.
Dalhousie is also home to many programs in the field, including the School for Resource and Environmental Studies and Canada's first College of Sustainability, and hosts more than 250 courses with sustainability-focused content across various programs and Faculties. The university's research strategic direction is grounded in the United Nations' Sustainable Development Goals, and the recent Times Higher Education Impact Rankings recognized Dal as one of the top 100 universities in the world as measured against these goals. (Read more on Dal News.)
"We continue to discuss a number of sustainability initiatives with universities across Canada where our shared belief is that by working together we can achieve more than our individual efforts," says Rochelle Owen, executive director of the Office of Sustainability. "We are focused on creating real change, understand the importance of the role we play and are committed to ongoing progress."
For more information on sustainability at Dalhousie, including the College and Office of Sustainability, visit dal.ca/sustainability. And for more on investments visit the Treasury and Investments website.