Researchers at Dalhousie are joining the global fight against novel coronavirus after receiving $1.9 million to explore the social implications of the disease, identify sources of misinformation about COVID-19 and develop a device that can quickly indicate the severity of the illness.

Three Dal faculty members doing three separate projects were awarded funds from the Canadian Institutes of Health Research (CIHR) as part of a Novel Coronavirus Rapid Research Funding Opportunity announced today (Friday, March 6) in Montreal.

Federal Health Minister Patty Hajdu and Navdeep Bains, Canada's minister of innovation, science and industry, say roughly $27 million will support 47 research teams focused on the development, testing and implementation of measures to address the outbreak.
Dal COVID-19 information: dal.ca/coronavirus

Point-of-care support for emergency room doctors

David Kelvin, an immunologist in Dal's Faculty of Medicine, will work on a point-of-care device that can be used by emergency rooms doctors to quickly predict whether someone presenting with the disease will have a mild or severe case. That critical information will allow them to immediately direct patients to the appropriate unit.

The innovation could be a vital asset in the delivery of care at emergency rooms and ICUs that have been overwhelmed since the outbreak of the new coronavirus in Wuhan, China, which has infected more than 80,000 people and has caused roughly 3,000 deaths.

"In China during the peak of an epidemic, thousands of people were going to ER, so we really need a system that helps make the decision about who is going to develop severe illness," says Dr. Kelvin, who received $1 million in CIHR funding.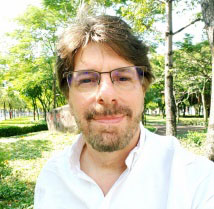 "We want to develop biomarkers to identify those who will become seriously ill so those people can be placed at the front of line."

Dr. Kelvin's work is part of an international effort to find a set of biomarkers and gene expression assessment of COVID-19 patients. The data from these screenings will be used to determine which biomolecules are associated with mild, severe and critically ill patients.

The work will be conducted through the Canadian COVID-19 Research Network, which includes researchers from China, Vietnam, Spain, Italy, Morocco, Sudan, Egypt, Ethiopia, Cote D'Ivoire, Mozambique, the U.S. and Canada.

Dr. Kelvin, an infectious disease specialist, says his previous work on the SARS outbreak in 2002 and pandemic influenza in 2009 showed that biomarkers and leukocyte gene expression could be used for molecularly defining the differences between mild and severe cases of SARS.

"In this outbreak, you would take a medical history and determine whether someone was likely to have coronavirus infection and if you felt that they did, you would simply withdraw a sample of blood and test it for biomarkers and within 20 minutes you would have an indication of whether they were at risk of serious illness," he says, explaining that the testing could be done on a device the size of a toaster or even smaller.

Impacts on public policy and cultural considerations

Scientists are also looking at the social implications of the disease, which has led to widespread quarantines, event cancellations and restrictions on travel globally in a bid to contain the disease.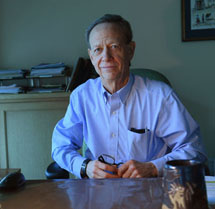 Scott Halperin, an infectious disease professor in Dal's Faculty of Medicine, will examine public health policy and the cultural dimensions of the COVID-19 epidemic after being awarded almost $500,000. He and colleagues in Canada, Bangladesh and China will explore how individuals and communities understand and react to the disease, and how public health policy affects them.

For example, restrictive measures such as quarantines can impose social and economic burdens on people that may be disproportionate, depending on their socioeconomic status and other factors.

The researchers will consult with the public and health-care providers, study documents distributed by government officials and interview key decision makers about public health policies.

"Outbreaks are outbreaks and understanding how policy can be more effective will have implications not just for this outbreak, but for future ones," Dr. Halperin says. "Certainly, we learned a lot from the SARS outbreak and those learnings are already being used by policy makers in this one. The importance is making sure that policy makers have those learnings so mistakes aren't repeated and the public health response is better each time."

Addressing stigmas and misinformation

Jeanna Parsons Leigh, an assistant professor in Dal's Faculty of Health, received $400,000 over two years and will work with clinicians, researchers and the public across Canada to gauge people's perceptions of COVID-19 and combat misinformation, stigma and fear around it.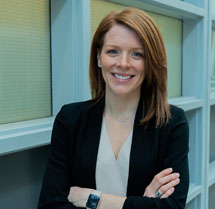 She and a team of researchers from several universities and organizations will gather the information through a national survey and focus groups in five provinces. Their findings will ultimately be used to develop a campaign to enhance public knowledge, identify sources of misinformation and develop targeted interventions to address knowledge gaps.

The team will examine where people are getting their information about COVID-19, the accuracy of that information and whether it is prompting people to change their behaviour. The research will also explore whether different demographic groups respond differently.

"We want to really understand where people are getting their information related to COVID-19 and the factors that are influencing their perceptions and behaviours. This could look very different depending on your age, sex, gender, socio-economic status, ethnic or cultural background – and those are the pieces that we really want to drill down into because it will give us invaluable information about how to best reach people," says Dr. Parsons Leigh, a medical sociologist.

"The ultimate goal is to educate and empower people to be informed stewards of their health during the current and future infectious disease outbreaks."