Dal's Budget Advisory Committee wants to hear from you.

Each year, the committee engages broadly with the university community to help shape recommendations for the upcoming university operating budget. Dal's operating budget covers most of the university's financial activities. It provides funding allocations to Faculties and other critical service and support units, which they then use to deliver on the university's mission and strategic priorities. This includes compensation (salaries, benefits and pension) for faculty and staff, student assistance, infrastructure maintenance and renewal and more.

This year, the Budget Advisory Committee — or "BAC"  as it is often known — is seeking input comprehensively and early.  

The BAC released a "context report" on the budget last month, as well as a community survey — updated significantly from previous years —  to seek input about the choices the BAC makes as they build recommendations for the Board of Governors next spring. We sat down with Chair Teri Balser (also Dal's interim president) for more on what's ahead in budget planning.
More info: dal.ca/budget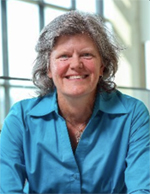 For those who are unfamiliar with the process, what does Dal's Budget Advisory Committee do?

The BAC really has two main tasks: support Dal's academic mission and ensure overall fiscal responsibility.

The BAC supports the academic mission by recommending funding allocations across a wide range of university priorities — from allotments for Faculties and units, to support in areas like student assistance, libraries and others. And it ensures fiscal responsibility by making recommendations to balance the university operating budget.

What does the BAC process look like? Who's involved?

The BAC's membership is generally seven or eight individuals: faculty members, administrators and students, each chosen for their knowledge and individual expertise. Usually, the BAC is chaired by the provost, but I've stayed on as chair while serving as interim president so there's continuity when I return to the provost's role in January.

In short, the BAC develops a set of reports with recommendations to the president for the upcoming budget year to present to the Board of Governors for approval. There's a lot of work that goes into those reports and recommendations, and it really begins with our engagements with the university community.

Some of those engagements are public meetings and forums. Others, like the budget survey we sent out a couple weeks ago, offer a way for everyone to confidentially share their thoughts with us. Then there are meetings with deans, department heads, student leaders, faculty and many more — all of which helps us understand the pressures and priorities from our academic community.  

Right now, we're deep in that engagement phase. What we hear from people now will shape our eventual recommendations for the 2020-21 operating budget.

This is your second year managing the BAC process. What did you learn from last year that you tried to bring forward this time around?

This year we've started our work with the university community earlier: we really want to make sure we're hearing from people early on in the process, so their ideas and priorities are reflected in everything we do going forward.
Secondly, people who read last year's reports would have noticed that we have tried to be directly responsive in them, incorporating feedback and quotes from our community with responses and context from the BAC. I think that was a helpful step, and reflects where I see our work headed in the future: making sure budget planning is a continued conversation amongst our community about what priorities matter most.

What are the biggest challenges in terms of making recommendations for the operating budget each year?

In some ways, the core reality of our operating budget is simple: Dal's costs go up each year, and our government funding grant — which makes up just about half the budget — doesn't increase enough to cover those costs.

So that means two things. The first: because tuition makes up the bulk of the remainder of our operating revenue, tuition revenue is really the only way for us to cover those rising costs and balance the budget. Some of that increased revenue comes through enrolment growth, but  it also means fees need to increase to cover those costs. This is not unique to Dal: all universities in Canada are grappling with the same issues. Despite these challenges, we are focused on addressing accessibility through financial assistance for students.

Second, with our resources being limited, it means we need to be focused, smart and strategic in where we invest our resources. Yes, we need to balance the budget each year, but we also need to ensure that Dalhousie continues to strive — that we're supporting our students, our faculty and our staff to move our academic mission forward. That's why it's critical that we hear from our community so we align our budget priorities with our institutional priorities as a university.
Sometimes people think we, as the BAC, have a say over everything Dal spends money on. The reality is that the BAC makes recommendations on how much money in general is allocated  to Faculties, units and functions like student assistance, facilities renewal, and so on. How that money actually gets spent, however, is up to those individual units and functions, in line with the goals of the university.

What's next for the Budget Advisory Committee?

We're continuing to hold meetings with groups on campus to discuss priorities for the budget, and we encourage everyone to consider filling out our budget survey.
Have your say: Fill out the BAC community survey

In particular, the BAC will be hosting a couple of budget forums on campus in the new year to continue these conversations, after which we'll begin preparing our draft recommendations for 2020-21. There will be more engagement once we publish those recommendations, after which the final recommendations go to the president and, subsequently, the Board of Governors for approval. The Board votes on tuition and fee recommendations in April and approves the overall operating budget in June.
Look for more articles about the Dal operating budget in the coming weeks.