It's been said by many — including William Shatner and several other captains of Star Trek's U.S.S. Enterprise — that space is the final frontier.

But what about the other frontiers still ripe for exploration? In particular: what about the deep ocean?
On Monday, November 5, some of the world's greatest minds in oceans science and space exploration will take part in a fun and lively public debate inspired by the question: "What is the next frontier: space or the ocean?"
The Great Debate will bring six world-renowned experts to campus, as well as guest moderator Jay Ingram of Daily Planet fame. Divided into two camps — space and ocean — each speaker will get three minutes to open the argument before an open debate ensues.
(Updated Nov 1) Pre-registration for The Great Debate is currently at capacity. You can add your name to the waitlist and, should seats become available, you will be notified via Eventbrite. The Great Debate will also be live streamed via dal.ca/livestream  
Aimed at a general audience and experts alike, The Great Debate — which begins at 7 p.m. in the Rebecca Cohn Auditorium — will provide a canvas for a surprising and provocative discussion. Here's the line-up of leading experts you won't want to miss.  
TEAM SPACE

Kathryn Sullivan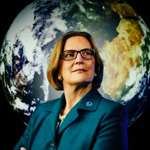 Distinguished scientist, former NASA astronaut and a Dalhousie graduate, Kathryn Sullivan was the first American woman to walk in space. She helped launch the Hubble Telescope and served as Administrator of the National Oceanic and Atmospheric Administration under the Obama administration. Time Magazine placed her among its 100 most influential people, and she's been inducted into the Astronaut Hall of Fame. Now the Chair of Aerospace History at the Smithsonian Institution's National Air and Space Museum, she is prominently involved in environmental sciences research with a focus on climate change.
Christian Marois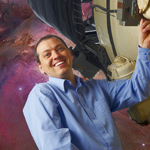 Canadian astrophysicist Christian Marois is best known for having led the team that captured the world's first images of another planetary system. For this remarkable feat, Radio-Canada named him its 2008 Scientist of the Year and the discovery was ranked among Time Magazine's "Top 10 Scientific Discoveries of 2008." Today, Marois works at the National Research Council's Herzberg Institute in Victoria, B.C., furthering research on his two passions: the search for new extrasolar systems and the exploration of extraterrestrial life.
Joshua Kutryk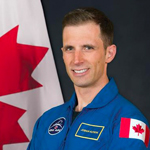 Joshua Kutryk beat out nearly 3,800 applicants last year to join the Canadian Space Agency as one of Canada's two new astronauts. With a background as an experimental test pilot on high-performance jets for the Royal Canadian Air Force and as a fighter pilot deployed in Afghanistan and Libya, the 36-year-old is now in training to play a leading role in the next phase of Canadian space exploration. He holds degrees in mechanical engineering, space studies, flight test engineering and defence studies and is the recipient of the Liethen-Tittle Award for top test pilot graduate and a distinguished graduate of the United States Air Force Test Pilot School.
TEAM OCEAN

Antje Boetius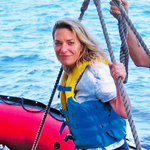 Marine biologist Antje Boetius's research has taken her around the world on more than 40 expeditions aboard international research ships. A professor of geomicrobiology at Germany's University of Bremen, she leads the microbial habitats group in the Department of Biogeochemistry at the Max Planck Institute. In 2009, she received Europe's most important research award for her contributions to microbial ecology. She is currently examining how climate change affects biogeochemistry and biodiversity in the Arctic Ocean.
Boris Worm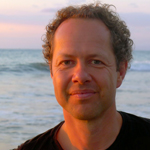 Dalhousie biology professor Boris Worm has made leading scientific contributions to the fields of marine ecology and fisheries conservation. In his "Worm Lab" at Dalhousie University, and through regular on-air contributions with CBC Radio, he is a prominent advocate for raising public awareness about marine conservation. He has contributed to several well-known ocean documentaries, including 2007's widely celebrated Sharkwater, and he is the scientific director of Ocean School — a collaborative ocean education initiative between Dalhousie University and the National Film Board of Canada.
Mark Abbott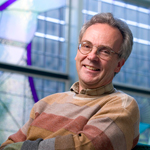 Mark Abbott is president and director of the Woods Hole Oceanographic Institution (WHOI), the world's leading, independent non-profit organization dedicated to ocean research, exploration, and education. A biological oceanographer whose research focuses on the interaction of biological and physical processes in the upper ocean, Dr. Abbott joined WHOI in 2015 from Oregon State University where he served as dean and professor in the College of Earth, Ocean, and Atmospheric Sciences. He spent six years on the National Science Board — a body that oversees the National Science Foundation and provides scientific advice to the White House and Congress.
ABOUT THE MODERATOR

Jay Ingram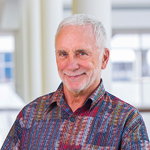 Jay Ingram is a Canadian science writer and broadcaster. He has hosted two national science programs in Canada, Quirks and Quarks on CBC radio and Daily Planet on Discovery Channel Canada. He has written 15 books, which have been translated into 16 languages, has six honorary degrees, is a member of the Order of Canada and a fellow of the Royal Canadian Geographical Society.