This article is part of a series highlighting the Dalhousie Class of 2018 — the graduates of Dal's 200th year. Read more of our Spring Convocation grad profiles.
"Pretty much everything surprised me," admins Community Design student Lina El-Setouhy of her move to Halifax. "It's really different from Cairo. Cairo is busy — it's a big city with millions of people — so I find it really quiet here."

When she applied to Dal, the surprises continued. Lina was planning to complete the degree in Civil Engineering she'd started back home, but learned the credits she'd earned were not transferrable. "I realized I was going to have to start all over," she remembers.

Instead of giving up, Lina decided to try something else. "I went into Environmental Science for the first two years and then I switched to Community Design and specifically Environmental Planning because I thought I'd want to do something with the city and with the environment."

She's glad she discovered Community Design — the practicality and the project-based nature of the program was a good fit for her. "It's hands on and we're creating things. It's visual and design based," Lina explains. "I got to work with people most of the time; our class is only 21 people and I've done a project with each and every one of them."

Lina is graduating with a Bachelor of Community Design, honours in Environmental Planning and a minor in Environmental Studies.

Shaping a sustainable future

Deciding to focus on environmentalism was an exciting new idea for Lina. She says that, for her, considering impact on the environment is a whole new way of looking at the built space.

"Living in Cairo is so different because there's little to no attention paid to the environment, really. It's all about condensed planning because there are so many people," she explains. "But here it's not like that. It's more about sustainable design and open spaces, you don't just want people boxed up in buildings. That was really interesting to me."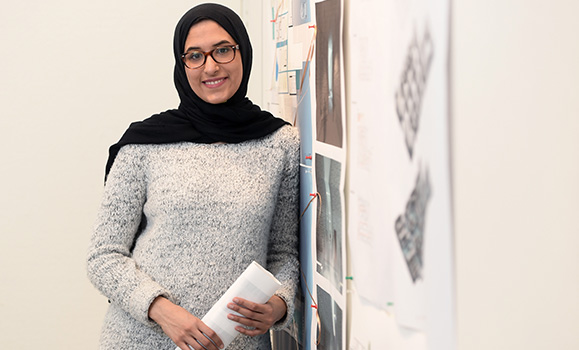 When she recognized that the interaction between human and natural communities goes both ways, Lina became interested in how we can plan for healthy communities in the face of climate change.

"It's very evident when I go back to Cairo, it just gets hotter and hotter. I can't withstand the heat of my own country anymore," she says. "And yet, there's no plan for how the people can actually endure the heat. If you're living in poor housing or subsidized housing, you most likely don't have access to the basic amenities that can help you survive a heat wave."

Bringing communities together

Lina was also able to apply the principles of interaction and integration to her work with the Dalhousie International Student Association (DISA). While she was VP of Events, she realized DISA could bring together all the cultural societies to build a richer experience for international students.

"There are over 25 cultural societies at Dal and I was surprised to learn that none of them were working together," she recalls. "As DISA, we're all international students and we're all from these nationalities and attribute ourselves to these cultural societies so why not do something with them?"  

So, that's exactly what she did. Friday nights at the International Centre became known as cultural nights, themed events based on a different culture or country. Lina partnered with the relevant societies to bring the night together.

"That turned out to be quite a success. I think we've had over 1,000 students show up, collectively, to cultural nights." Her efforts earned her an Impact Award in 2016 for International Student of the Year.

Making local connections

During her internship, Lina worked with the Halifax Regional Municipality under the manager of economic and social research, which gave her a glimpse into the Planning and Development department. "It was interesting to learn what each division does on its own and how they interact," she recalls.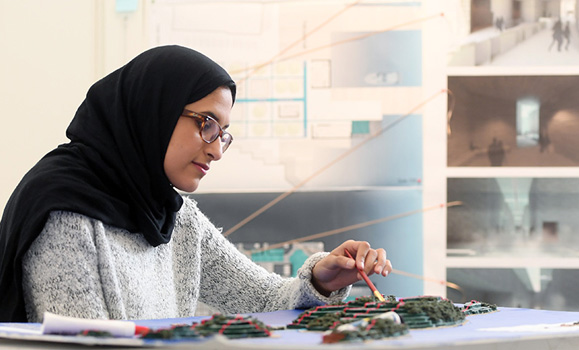 Lina hopes to stay in Halifax after graduation and is exploring her options in either environmental planning or transportation planning.

"I don't want to move away from Halifax'" she says. "I've visited other cities in Canada and I feel like Halifax has the calmer, quieter atmosphere that I'd just like to settle in for a bit."