Next week, when Rachel Carr walks across the stage to receive her Bachelor of Management degree with a minor in Community Design, she'll do so with the confidence that she got everything she could out of her time on campus.

To make the day even better, Rachel's sister will be receiving her MBA during the same ceremony.

"It's been really cool having the same profs and being able to share the experience with her," she says. "And now we're going to graduate together!"

Not bad, considering things didn't turn out the way Rachel expected.

Making the team

Rachel came to Dal to join the Tigers Women's Hockey team. "I got recruited here and at that point in my life, that was my goal: to play university hockey," she recalls. "It was amazing!"

Hockey was what she knew. University, on the other hand, was something new.

It took a bit of adjustment before Rachel adapted to the rigorous schedule required to balance varsity sport with a university course load. She claims her teammates were a big part of making that possible. "We'd go to study hall together, go to the rink together, work out together, eat together — they were my community."

Hitting the books

Over time, Rachel realized academic skills weren't much different from athletic skills: the more you practice, the better you get.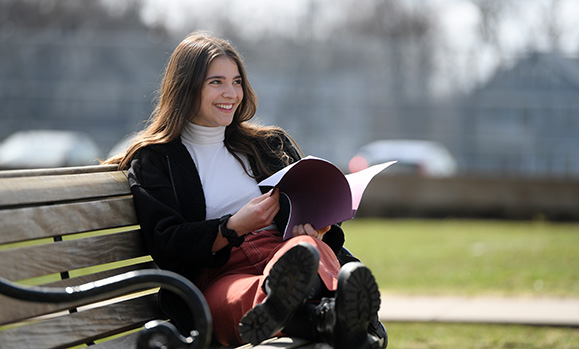 "I started hanging out at the Killam Library every hour that I wasn't at the rink, eating or sleeping —I was getting in the habit." And, as her confidence grew, she set her sights on becoming an Academic All-Canadian.

The U Sports Academic All-Canadian designation is awarded to student-athletes who achieve an academic standing of 80% or better while playing on a varsity team. Rachel achieved the standing in both third and fourth year.

"I knew other people who had done it and I thought it was really great," she explains. "But then I had the realization that if you want it, you can go and get it. And I think I'm more so that way now because I've proven to myself that I can do what I'm passionate about doing."

Getting with the program

That passion was cultivated throughout her time in the Management program thanks to a variety of opportunities to get involved and dig in to the material. Most memorable for Rachel was her time in the Starting Lean course out of the Norman Newman Centre for Entrepreneurship.

"Mary Kilfoil is a very innovative prof and we had mentors who were incredible," she says. "My mentor was Cat Adalay, who facilitated the Creator Series. The course really opened my eyes because we were working on real-world prototypes and business ideas."

Once she started exploring her creativity, it wasn't long before Rachel was inspired to go beyond the program with a minor in Community Design. "I just literally wanted to get my hands dirty in anything that was creative and Community Design was the right thing for me because I'm really passionate about my community."

A tough call

Unfortunately, Rachel had to make a choice between completing the minor and playing hockey. She gave it a lot of thought.

"When I came to Dal, my plan was to play my five years of eligibility. My first three years were really solid and then I noticed that in my fourth year I became really curious about what else there was other than hockey," she explains.  "I knew I needed to make a change."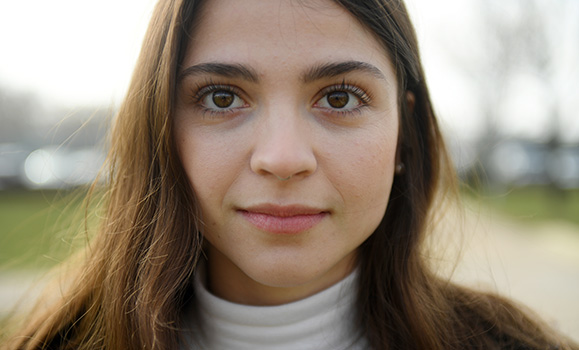 So, after four years on the ice for the Tigers, Rachel decided not to play her final year of eligibility. She says it was a difficult decision but feels confident it was the right one for her.

Leaving on a high note

This past year, Rachel was able to take her passion for design and creativity further than she thought possible. Thanks to her involvement with Starting Lean and the Creator Series workshop, Rachel was chosen to participate in the InMoov Project where she helped build a greeting robot with face recognition.

"That experience has been so cool — just getting to put my hands on technology and build something," she says. "In my mind, it's reaffirmed the idea that I shouldn't limit myself. It's like the icing on the cake. I'm thrilled to be ending my time at Dal like that because it was just really positive."