Dalhousie Medical Research Foundation is launching a new spring Molly Appeal to raise funds for a vital piece of equipment used extensively by Dalhousie Medical School neuroscience researchers, as well as many others at Dalhousie Medical School whose research in the areas of cancer, cardiology and immunology relies on detailed tissue analysis. 
The equipment is an automated tissue processor that fixes the tissues in place so they can be cut into fivemicron-thick slices for examination under a microscope.
"Five microns is about one-fiftieth the thickness of a human hair," says Dr. Sultan Darvesh, a Dalhousie neurologist and director of the Maritime Brain Tissue Bank. "Brain tissues are very delicate… they must be prepared in a way that does not disturb any of the structures, and fixed so they can be cut into microscopic slices without moving a single molecule out of place."
It is through studying such tissues that Dr. Darvesh and his team have identified a crucial enzyme involved in Alzheimer's disease. Based on this work, they are now well on their way to launching the first-ever technology for diagnosing Alzheimer's disease in a living person's brain. At the same time, they are testing compounds they've developed to block the enzyme and stop the disease in its tracks.
Ongoing tissue analysis is essential to this research. "Properly prepared brain tissues allow us to see individual neuron bodies and their axons," Dr. Darvesh says. "We can even see the synapses, the gaps between axons that electrical impulses must bridge to send and receive messages in the brain. We believe the loss of synapses is the first shift towards neurodegenerative disease, followed by axons and the neuron bodies themselves. We want to detect the disease and intervene just as the synapses are starting to weaken, before brain function has been lost."
This spring's Molly Appeal provides Maritimers with the opportunity to support world-class research on the brain taking place right here in the region, at Dalhousie Medical School. Every dollar raised will go directly toward the purchase of the Leica HistoCore PEARL tissue processor, a $50,000 machine.
"The tissue processor is the beating heart of the Histology Lab," says Dr. David Waisman, a professor in the departments of Pathology and Biochemistry & Molecular Biology who examines brain tissues for signs that proteins in the blood have leaked into the nerve tissue, where they can cause damage that leads to disease. 
Dr. Waisman chairs the Histology Lab Working Group and spearheaded the application to raise funds for the Leica HistoCore PEARL. "It is an essential piece of equipment more than three dozen researchers require to advance their work in neuroscience and many other areas of research, like cancer, cardiology, and immunology," he says. "The new tissue processor will provide much greater efficiency and precision than the outmoded machine it will replace. It will allow our researchers to collect exceptionally detailed information, with absolute confidence in the integrity of their results."
A leader in neuroscience research

The Maritimes is home to a leading neuroscience research community that's advancing the understanding, diagnosis and treatment of neurological conditions and diseases. Imaging studies of living brains, as well as the microscopic examination of preserved brain tissues, are essential to understanding not only the processes that lead to disease, but also the conditions that allow the brain to maintain optimal health into old age.
Meet some of our neuroscience researchers: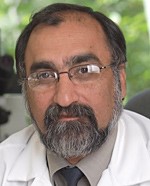 Stopping Alzheimer's disease in its tracks
Dr. Sultan Darvesh pioneers technology for early diagnosis of Alzheimer's disease
Neurologist Dr. Sultan Darvesh is studying brain tissues as part of his work to develop the first-ever means of diagnosing Alzheimer's disease in a living person's brain. He and his team are testing several compounds that bind with a key enzyme involved in Alzheimer's to reveal the disease in PET scans. They believe the same compounds could also be used to prevent the disease from taking hold, when diagnosed at an early stage.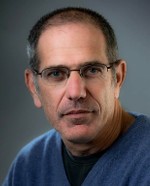 New hope for brain damage and disease
Dr. Alon Friedman seeks to halt blood-vessel damage in the brain
Dr. Alon Friedman and his team are examining human brain tissues to identify how damage to blood vessels in the brain leads to emotional and psychological disorders, cognitive impairment, epilepsy, and neurodegenerative diseases such as chronic traumatic encephalopathy (CTE) and Parkinson's disease. Comparing tissue analyses to imaging studies of patients' brains provides the researchers with tremendous insight into disease processes and potential new ways to prevent brain disease.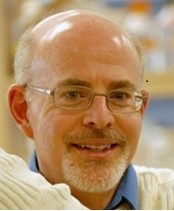 Clotting factors
Dr. David Waisman explores role of fibrin in cancer, cardiovascular & neurological disease
Dr. David Waisman is studying how a threadlike protein called fibrin—responsible for forming blood clots in response to injury—can in some situations play a role in disease. Among many projects, he and his colleagues are examining brain tissues to learn how fibrin and other proteins wreak havoc in the brain following a breach of the blood-brain-barrier.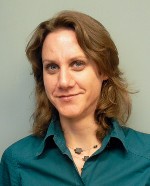 Good cholesterol 
Dr. Barbara Karten explores cholesterol's role in brain health and disease
Cholesterol helps nerve cells to communicate, playing a vital role in brain function. Dr. Barbara Karten is exploring the relationship between how cholesterol is produced and distributed in the brain, and neurodegenerative disorders and age-related cognitive decline.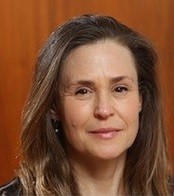 Understanding cannabinoids
Dr. Eileen Denovan-Wright explores cannabinoids' potential harms & benefits in the brain
Pharmacology professor Dr. Eileen Denovan-Wright and her colleague, Dr. Melanie Kelly, are studying cannabinoid receptors in the brain and the effects of isolated cannabinoids on brain function and health over time. Their goal is to shed light on the effects of various cannabinoids on the brain, to harness the benefits and avoid the harms.
For more information about Molly Appeal, contact:         
Jane Greenlaw, DMRF Annual Giving Officer, (902) 494-2693 or jane.greenlaw@dal.ca      
Melanie Jollymore, Communications Consultant, (902) 222-3393 or melaniejollymore@eastlink.ca
Learn more about the DMRF Spring 2018 Molly Appeal on their website.