Therapeutic Recreation student Annie Shannon-Dwyer believes it's important to encourage uncomfortable conversations. That's one of the reasons she's happy to be a part of the 16 Days of Activism campaign — because the challenging conversations are what lead to change.
"For me, being a part of the 16 Days allows me to contribute to a culture that is based on consent, inclusion, and diversity," she says. "We grow stronger by bringing light to the changes that need to be addressed both on and off campus."
Activism that educates

The annual 16 Days of Activism Against Gender-Based Violence campaign is brought to campus through a collaboration between Human Rights & Equity Services and South House Sexual and Gender Resource Centre, with the support of various faculties, organizations, services, departments and programs. Annie explains there are more than 30 partners involved in total.
"It's amazing that so many people are eager to get involved to help bring awareness to this initiative. I enjoy my involvement with the 16 Days Campaign as it encourages all forms of activism."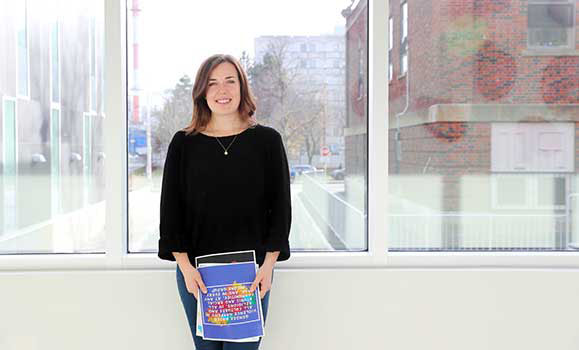 Her role as an upper-year, off-campus lead for the Dalhousie Student Engagement Program (DSEP) led to Annie's involvement with 16 Days of Action. The concept of gender-based violence was new to her at first and that's why she encourages everyone to participate during the 16 days.
"I think the events are important not only for victims of violence but also for those who aren't aware and need to be educated." Annie recalls, "I didn't always recognize microaggressions, for example, but coming to events like these helps me learn more so I can support others."
Opportunities to reach out

Supporting others is a common thread that pulls through Annie's experience at university. Since deciding to study Therapeutic Recreation, a direction that was more serendipitous than deliberate, she's been motivated by the actions of her classmates and professors to find ways to get involved.
Annie says it goes hand in hand with the program. "Therapeutic Recreation is about working with vulnerable populations and using recreation and leisure as a treatment modality to help them recover from whatever it is they're going through — we're focused on improving quality of life."
For her honours project, Annie is planning to work with women experiencing perinatal distress and postpartum depression. "I'm specifically looking at those assigned to bedrest because there's not much out there for them right now to help them work though the difficulties they're having." She's hoping to do her research through the IWK Health Centre next semester.
Promoting kindness

Outside of her studies, Annie is involved with kind krafts, a local charity that works with community members to create handmade crafts and then sell them to raise money for local organizations. She is one of the contributors to their blog about kindness in the community.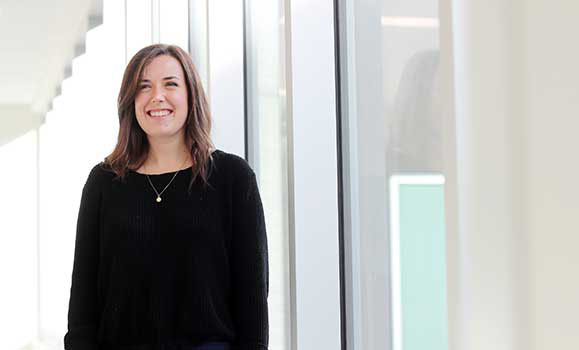 She also makes time to attend regular meetings with Sister2Sister. The group provides a safe, supportive space on campus for racialized and Indigenous people who identify as women. The conversations she has with Sister2Sister allow Annie to combine supporting others with being kind to herself.
"My mom is of Indigenous descent but I don't look like my ancestors so people assume I'm white, based on the way I look. It's something I've always struggled with and going to the meetings helps."
Solidarity not silence

Annie often contributes in ways that help bring people together, which makes sense given her belief that conversations are at the root of change.  By encouraging others to participate, she's supporting the dialogue needed to work toward a common goal.
"Whether people are vocal activists or more action based like myself, it is important to get involved in the things we are passionate about. When people channel their passion into actions, the words come with time. When we come together in solidarity, we will overcome silence and find the voices we need to help those around us."