For fourth-year International Development Studies student, Grace Carline, respect is about celebrating diversity and learning from others.
 
"Embracing diversity really strikes a chord with me because since moving to Halifax, I've learned I really enjoy meeting new people and hearing their stories," she says. "And to me the idea of actually embracing diversity goes beyond tolerance, it means going out of your way to welcome diversity and keeping an eye out for ways to support it."

Welcome difference

Grace volunteers at Dalhousie's International Centre in Halifax, where she gets to organize and participate in several events each year that encourage students to learn more about the customs of fellow students.  

"Everything the International Centre does comes from a place of respect — in many ways honouring the new international students and creating spaces for them to celebrate their unique background."

From the Winter Clothing Give Away to weekly sessions that allow students to practise their conversational English in a relaxed, comfortable setting, Grace enjoys helping students who are new to Canada feel welcomed.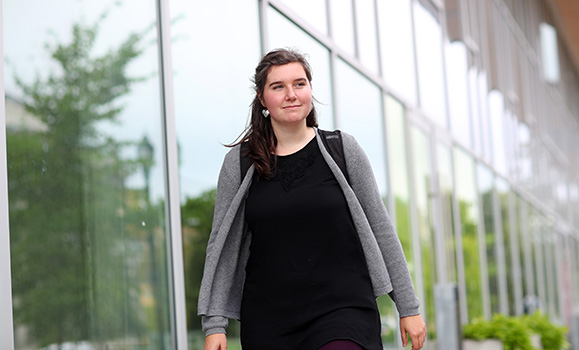 She says that welcoming spirit is particularly inspiring during international orientation each August/September.

"It's incredible to think this person is from Nigeria, this person is from Guatemala and this person is from Uzbekistan and they're all talking together in Halifax, Canada. It's so exciting to see that. It's really great to be right at the welcoming doors."

Fresh perspective

Grace also tries to bring a spirit of respect and diversity to her work with various and societies on campus. For example, when she gets together with others as part of the Intervarsity Christian Fellowship, she loves the chance to consider new perspectives.

"I remember once when we were reading a passage, and a girl with a Middle Eastern background told us how it made sense to her based on her culture. The rest of us wouldn't have seen that without her and her insight added so much to the conversation. I was so glad she was there to add that layer of perspective that, otherwise, we would have missed out on."

Grace was also a member of the Arabic Study Society and helped host a gala to showcase the Arabic culture while raising money for new Syrian families in Halifax.  

"It was great to see how even as a small society the event was able to bring together people who were willing to share their culture with those who were eager to learn more about it."

Building community

These experiences, combined with what she's learning in her International Development Studies courses, has reinforced her passion for the value of multiculturalism. She's looking at career paths that will allow her to work with immigrants and refugee settlement in Canada.  

"In a world that's very global, this is our reality. Embracing diversity is so pertinent to our future — it's going to be the basis of what we build the next generations on."  

And, as she sees it, that's why initiatives like Respect Week are so important on campus.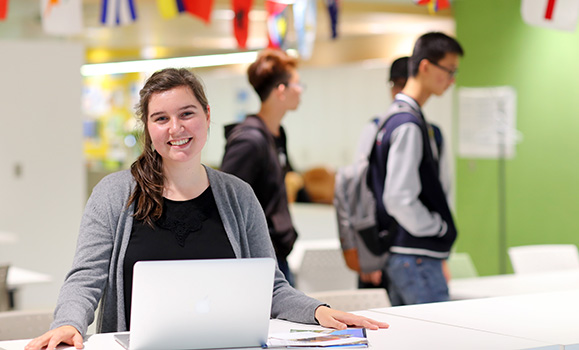 "A lot of our life as students at a university is very individual-focused. There's a lot of pressure on the individual. And so, it's so easy to go through your four years here in that mindset. But what I've learned is that creating a community based on respect and mutual understanding actually enriches your life a lot.

"We have to ask, are we going to focus on ourselves, or are we going to take a step back and create a community and really feel like we belong here and ensure we come out as a better person at the end of our time here?"