Two Dalhousie professors are receiving Canada's highest honour for innovation.

Today, the Governor General of Canada, David Johnston, announced that Dr. Patrick McGrath and Dr. Patricia Lingley-Pottie are 2017 recipients of the Governor General's Innovation Award for their pioneering work to establish the Strongest Families Institute.

A freestanding, not-for-profit, self-sustaining charitable organization, Strongest Families Institute has already helped more than 12,000 Canadian families. Strongest Families has achieved far-reaching results, resolving child and youth mental health and other issues affecting wellbeing by providing them with evidence-based skills for life.

It does this using a distance approach that allows families to receive quality, timely care in the comfort and convenience of their own homes via telephone and Internet. Its approach also includes support from highly trained coaches and proprietary software (IRIS — Intelligent Research and Intervention Software — designed by Drs. Lingley-Pottie and McGrath) that enables sophisticated quality control, tracking of clients' progress, and an engaging user interface for youth and families.
Providing access


Strongest Families' delivery system was designed as an access solution. The unique distance methodology has proven to remove barriers to care and is cost-effective for the health system. Timely services are delivered to families when and where they need it: there is no need for families to travel, no missed time from work or school, no wait, no cost and stigma is virtually eliminated. Adherence rates are high, with dropout rates consistently less than 10 per cent.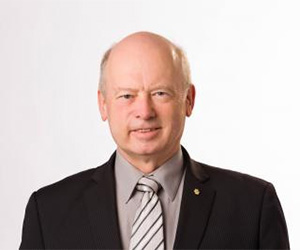 "We started Strongest Families as a research program at the IWK Health Centre and Dalhousie University nearly 20 years ago, as a means of overcoming the barriers that were clearly preventing families from receiving desperately needed care," says Dr. McGrath (left), professor of science, pediatrics, psychiatry, and community health and epidemiology at Dalhousie. He is also vice-president of research, innovation and knowledge translation at the IWK Health Centre and Nova Scotia Health Authority.

Services are free of charge to Canadian families residing in areas where Strongest Families has secured funding. Children and youth who've completed the programs have not only improved in terms of the initial problems that brought them to the institute—they have also shown better school attendance and academic progress, and less bullying and victimization. At the same time, parents' moods and family relationships have improved.

As Dr. McGrath explains, innovation and the entrepreneurial spirit are just as important in the public sector as they are in private enterprise.
"There are truly groundbreaking innovations coming out of Canada's research hospitals and universities," he says. "The challenge is to get them to market, which is where partnerships and vehicles like the Strongest Families Institute come into play."
Helping thousands of families

Strongest Families Institute has helped more than 4,000 Canadian families just this year, in programs for anxiety, behaviour challenges and nighttime bedwetting. The programs are available provincially in Nova Scotia, Newfoundland, Prince Edward Island and soon in New Brunswick (in partnership with Bell Let's Talk and the provincial governments), most of Alberta and parts of Ontario, as well as to military and veteran families across Canada.
The institute has exported programs to Finland and Vietnam and is negotiating service contracts with several other countries, including New Zealand.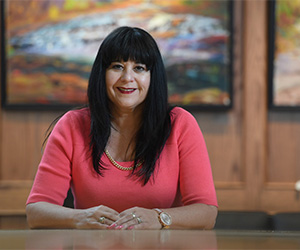 "We are growing by leaps and bounds, as more and more health jurisdictions recognize the benefits of the Strongest Families approach and the return on investment of health care dollars that comes with early, effective and cost-effective intervention," says Dr. Pottie (right), assistant professor in Dalhousie's Department of Psychiatry, IWK scientist and CEO and president of the Strongest Families Institute.
"Prestigious awards like the Governor General's Innovation Award raise our profile and credibility even further, so hopefully more jurisdictions will be inclined to fund the services with the goal that Strongest Families will be available to Children, youth and families nationally. Our system is designed to quickly ramp-up and drastically reduce waitlists."
Celebrating achievement

Drs. McGrath and Lingley-Pottie, and the Strongest Families Institute, are no strangers to prestigious awards. Among many, they received the Ernest C. Manning Awards Foundation's principal award for social innovation for their pioneering work on the Strongest Families Institute in 2013. The Manning Foundation nominated them for the Governor General's Innovation Award.

"The Governor General's Innovation Awards represent the country's highest honour for Canadian innovators," said Jennifer Diakiw, President of the Ernest C. Manning Awards Foundation in a news release today. "We nominated… Dr. Lingley-Pottie and Dr. McGrath, believing they were worthy of this recognition. As a GGIA nominating partner, we are members of a community passionate in its belief that Canada's future lies in innovation. Together, we work to encourage and support innovators whose ideas will shape that future. We congratulate all the 2017 Governor General's Innovation Award recipients."

In 2012 Drs. McGrath and Pottie received the Mental Health Commissions of Canada Social Innovation Award and Dr. Pottie advises on an ehealth Committee for MHCC.

For Drs. McGrath and Pottie, the innovation never stops.
"We're still doing research through Strongest Families Institute, Dalhousie and the IWK to refine and expand our technologies, processes and programs," says Dr. Pottie. "There will never be that point at which we say, 'we've arrived, there's nothing else to do.' Our goal is to continually push the boundaries of the possible through research, innovation, outreach, and our highly skilled staff."
Learn more: Governor General's Innovation Awards