This article is part of an ongoing series highlighting plans in the works for Dalhousie's 200th anniversary celebrations in 2018. For more information on Dal 200, visit dal200.ca.
What does it mean to truly belong? A seemingly straightforward question — but one with many possible answers, often deeply personal.
 
Dal hopes to help share, discover and showcase new perspectives on that question next year with the launch of an initiative called the Year of Belonging, one of several signature programs that will shape the university's 200th-anniversary celebrations.
 
Built around a series of forums, workshops, volunteer opportunities and a legacy lecture series, the year-long program aims to expand and elevate conversations around diversity and inclusiveness at Dal and beyond by engaging the campus, alumni and the broader community in a year of discussion and action.
 
"This is one of the most important conversations of our time, one the whole world is having," says Catherine Bagnell Styles, Dal's assistant vice-president of Communication and Marketing and Dal 200th planning chair. "The 200th offers us a chance to really elevate that discussion in a way that we believe will resonate with our community. We'll hear and learn from some very compelling and inspiring voices."
 
The initiative will build on Dal's commitment to fostering a culture grounded in diversity and inclusiveness as laid out in the university's Strategic Direction and its new Diversity and Inclusiveness Strategy.
From public forums to days of action

A series of public "Belong Forums," held throughout the year, will kickstart discussions by bringing internationally respected thinkers to campus to share their unique global perspectives.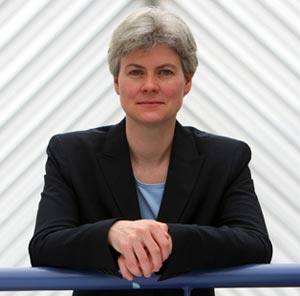 "There will be a piece of that that's about not just leaving things hanging. We'll try to connect those people's thoughts to what's happening locally here," says Law Professor Kim Brooks, one of the authors of the 2015 Belong report and a member of the cross-campus committee working on the Year of Belonging.
 
To that end, a one- to two-day symposium will bring together students, academics and community leaders to collaborate on putting some of those ideas into action locally and building a more inclusive, diverse and engaged community in the process.
 
The symposium, to be organized and facilitated by Student Affairs in conjunction with the Centre for Learning and Teaching (CLT) and Human Rights and Equity Services (HRES), will serve as a professional development opportunity for students, staff and faculty aimed at improving intercultural fluency, Indigenous cultural awareness and equity, diversity and inclusion competency. Panels and workshops featuring guest speakers will help participants build the knowledge, self-awareness and skills needed to work and study in a diverse post-secondary setting.
 
Students, faculty, staff, alumni and friends will also be encouraged to give back to the community during one of several "days of action" by volunteering with a local or regional community group or organization. Partner organizations are still being determined.   
 
""Our programming aims to engage students, staff, and faculty in shared learning of our historically underrepresented identities, the effects of systemic marginalization, and strategies for removing the barriers that promote exclusion," says Jill Malolepszy, associate director of career and leadership development at Dal, a member of the Year of Belonging committee and one of the organizers of the symposium and volunteer activity.

"The days of action include intentional community building activities for our all to participate in with the aim of strengthening a sense of belonging for all members of the Dalhousie community," she notes.
Leaving a legacy

Toward the end of 2018, Dal will launch the Viola Desmond Legacy Lecture Series — a four-year series celebrating diversity and inclusiveness.
 
The first lecture will be hosted and organized by Dal's Black Faculty & Staff Caucus (BFSC), while it is hoped that Dal's Indigenous community will host 2019's event. Other groups are being considered for the following two years. Each lecture will feature a high-profile speaker from the chosen communities.
 
The series takes its name from Desmond, a Black Nova Scotian businesswoman who fought systemic racism in the province during the mid-20th century after she herself was arrested for disobeying a segregationist policy at a movie theatre in New Glasgow in 1946. (Desmond was recently selected as the face of Canada's new $10 bill.)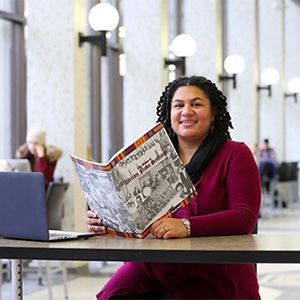 "A lot of people at Dalhousie, regardless of their background, can relate to her story about wanting to feel included and belonging," says Michelle Patrick, co-chair of BFSC and program manager of PLANS, a Dal-based group that promotes leadership in health professions for African Nova Scotians.
 
"This lecture is that pinnacle legacy piece at the end of the year that will ensure the spirit of the year lives on into the future."

Specific speakers and events related to The Year of Belonging will be announced closer to 2018.