Can early intervention help prevent mental illness later in life? That's what Dr. Rudolf Uher's research hopes to answer.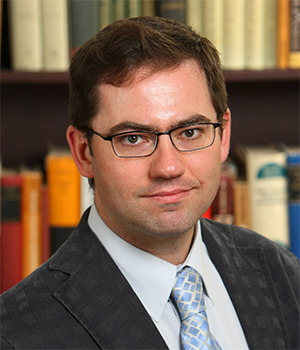 Dr. Uher is the winner of this year's The Royal-Mach-Gaensslen Prize for Mental Health Research. The award celebrates promising young mental health researchers in Canada, and helps fund innovative and progressive studies. Recipients receive $100,000.

"I am honoured to receive The Royal-Mach-Gaensslen Prize," says Dr. Uher. "This prize is a recognition of what we are doing with colleagues at Dalhousie University and will be instrumental in furthering our research to reduce the risk of mental illness through early intervention."

Forward-thinking research

Dr. Uher's research project, Families Overcoming Risks and Building Opportunities for Well-Being (FORBOW), is an innovative approach to pre-empting mental illness. Early in his research, Dr. Uher discovered that one in three children of parents with existing mental illness are likely to have a significant mental illness later in life. As a result, he believes if children are given tools to cope with mental illness early on, there's a chance it can be significantly reduced as they grow up.

"We found that when people were talking about early interventions, it was at a point when individuals were already ill," says Dr. Uher. "We weren't intervening early enough — it's much easier to work with anxiety in a 10-year-old than psychosis in an adult."

Dr. Uher started FORBOW in 2013, and now has 300 participants involved in his study. They range in age from newborns to 24-years-old, and are invited to meet with his team of researchers to talk, do activities and play games. From there, information is gathered about their health, treatment history, school experiences, and learning abilities.

Well-deserved recognition

Over the next year, Dr. Uher will be lecturing at several universities across Canada, including Dal. He will also be hosting a live chat on Facebook to discuss the importance of early intervention in preventing mental illness.

This is not the only honour for Dr. Uher in 2016. In September, he also became a member of the Royal Society of Canada's College of New Scholars, Scientists and Artists. The college is Canada's first national system of multidisciplinary recognition for the emerging generation of Canadian intellectual leadership. The members have, at an early stage in their career, demonstrated a high level of achievement.

"Congratulations to Dr. Uher on receiving this prestigious award," says Dr. Martha Crago, vice-president research at Dal, about the Royal prize. "It is well-deserved recognition of his forward-thinking research and we are pleased to have him here at Dal."

The Royal-Mach-Gaensslen Prize for Mental Health Research was established in early 2015 with a $1 million gift to the Royal from the Mach-Gaensslen Foundation of Canada. This is the second time the annual prize has been awarded. More information is available at theroyal.ca/research