Three outstanding Dal researchers have become members of the Royal Society of Canada's College of New Scholars, Artists and Scientists.

John Archibald (Biochemistry and Molecular Biology), Jennifer Bain (Fountain School of Performing Arts) and Rudolf Uher (Psychiatry) are part of the 2016 cohort recognized as representatives of the emerging generation of scholarly, scientific and artistic leadership in Canada.

Launched in 2014, the college is Canada's first national system of multidisciplinary recognition for scholars who have demonstrated a high level of achievement at an early stage in their career.
This year's trio joins Dal faculty members Christine Chambers (Medicine and Science), Chike Jeffers (Philosophy) and Krista Kesselring (History) from the 2015 cohort, as well as Roberta Barker (Fountain School of Performing Arts) and Randall Martin (Physics and Atmospheric Science/Chemistry) from the college's inaugural 2014 cohort.
Translating complex molecular biology into understandable terms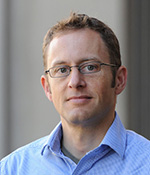 John Archibald has established an internationally recognized research program that lies at the interface of molecular biology, genetics, and microbial evolution.

Dr. Archibald is a Senior Fellow with the Canadian Institute for Advanced Research, and has been teaching at Dalhousie since 2003. His research is focused on gaining insight into the origin and evolution of nucleus-containing) cells and their organelles using comparative genomics and proteomics.

The RSC describes Dr. Archibald as "a leader in comparative genomics, with a growing national and international reputation as a science advocate" and heralded his "ability to translate complex molecular biology into understandable terms."

"It is an honour to be recognized by the Royal Society," says Dr. Archibald. "Science outreach is something I am passionate about, and I am thrilled to be inducted this year."

A leader in music theory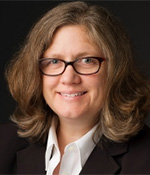 The recipient of numerous grants and prizes, Jennifer Bain is internationally recognized as one of her generation's leading music theorists.

A faculty member of the Fountain School of Performing Arts, Dr. Bain has been teaching at Dalhousie since 2001. Her research interests are wide-ranging, and include the secular music of 14th-century poet and composer, Guillaume de Machaut, medieval music theory, digital chant research, the 19th- and 20th-century reception of Hildegard of Bingen, as well as issues surrounding the role of women in the production and composition of music.

The RSC announcement heralded Dr. Bain's "rigorous and accessible scholarship, which deepens our understanding of medieval music theory while revealing the vital role music plays in articulating
socio-cultural identities," and noted "her commitment to digitization and public outreach that has helped to render the glories of medieval musical manuscripts more widely accessible than ever before."

She is a co-investigator on Cantus Ultimus, a project that builds on the digital infrastructure of the Cantus Database to develop tools for the machine-reading of plainchant manuscripts.

"It's such an honour to be nominated by my theatre colleague, Roberta Barker, and lovely to be named to the college," says Dr. Bain. "Having the opportunity to connect with other scholars at a similar stage of career from other disciplines and universities across Canada will be very stimulating. I hope to bring back that energy to my department and to my students."

Preventing mental illness in youth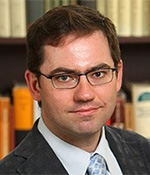 Rudolf Uher is a psychiatrist and Canada Research Chair in Early Intervention at Dalhousie University. He is also the principal investigator of Families Overcoming Risks and Building Opportunities for Well-being (FORBOW) and the CDRIN Maritimes Registry.

Dr. Uher wants to reduce the burden of severe mental illness. The RSC notes his "development of early interventions to prevent mental illness in youth and exploration of personalized treatments for depression and bipolar disorder."

In 2014, Dr. Uher was the recipient of the Max Hamilton Memorial Award for his innovative research on the treatment of depression.

"This is a recognition of the value of what we do with our team and colleagues and a great opportunity to communicate and exchange knowledge with the best minds in Canada across the boundaries of scientific disciplines," says Dr. Uher.
Learn more about the RSC's College of New Scholars, Artists and Scientists at its website.