Five up-and-coming researchers from Dalhousie have won one of Canada's most prestigious scholarships for graduate students, the Vanier Canada Graduate Scholarship.

Britney Benoit, Perri Tutelman, Kenneth D'Souza, Michael Hall, and Joseph Tassone are among the 166 students nationwide who were awarded the scholarship. It is worth $50,000 dollars annually for up to three years for diverse research projects. Scholarship recipients work in the fields of health sciences, natural sciences and engineering, and social sciences and humanities.

The program is intended to strengthen the ability of Canadian universities to attract and retain world-class research talent and supports the development of the research leaders of tomorrow.

Learn more about the research of Dal's recipients below:

The influence of breastfeeding on pain in newborns  —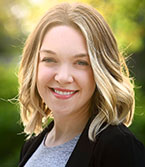 Britney Beniot (Nursing)

Shortly after babies are born, they have to experience painful procedures (heel pokes for blood collection, for instance) to ensure that they are healthy. This early exposure to pain often results in a negative experiences, such as increased response to pain during later procedures.

Although no studies have been done on the effect of breastfeeding on the newborn brain, there is growing evidence for its effectiveness in lowering behavioral indicators of pain.

Britney Beniot's focus is on examining to what extent breastfeeding impacts on pain, specifically, pain-specific brain activity during an acute painful procedure. Her finding could have important implications for informing optimal pain assessment and management practices in newborns.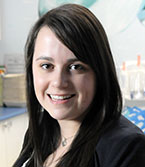 Chronic pain in children and its impact on family — Perri Tutelman (Psychosocial/Health Behavioral Research)

It is estimated that as many as one in five children suffer from chronic pain. Not only can chronic pain impact the health and wellbeing of the child who is affected, but it also has the potential to impact the child's parents and family.

Perri Tutelman is studying the impact of a child's chronic pain on family members. While fathers are known to play a large role in the management of their child's chronic pain, the impact they experience is largely overlooked. Through the use of self-reporting by parents and their participation in experimental pain methods, Perri will assess the impact of children's chronic pain on both mothers and fathers.

Having knowledge on the impact of a child's chronic pain will allow for the development of prevention and intervention programs, which in turn, can optimize a child's pain management and the health of the family as a whole.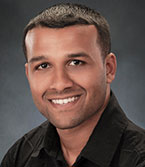 Increasing the visibility of cell signaling and lipid research in Canada — Kenneth D'Souza (Cellular and Molecular Biology – Biochemistry)

Many introductory biology and biochemistry classes present fats or lipids as a simple 'ball with two sticks' whose primary function is to form cellular membranes, but – but they are anything but simple.

Currently, there are over one thousand known unique lipid species that play roles in many critical cellular and physiological processes, including energy metabolism and signaling.

Through his examination of how lysophosphatidic acid affects skeletal muscle energy metabolism, Kenneth D'Souza hopes to increase the visibility of cell signaling and lipid research in Canada. This may form the foundation for the development of modulators that alter fat signaling and energy metabolism.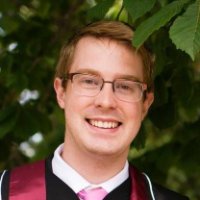 Monitoring the microbiome — Michael Hall (Evolution and Ecology – Microbial Ecology)

They may be invisible to the naked eye, but the microorganisms that surround us can tell us more than you might think. An increase in one species of microbe in the mouth may indicate a higher risk for cavities, while a decrease in the abundance of another species may provide an early warning for environmental contamination.

Michael Hall's project is developing new techniques that help biologists identify and track these changes with the goal of using microorganisms to monitor an environment or even predict future events. Microorganisms react quickly to changes in an environment and how they react can be very informative. Michael's goal is to utilize and expand on techniques from the fields of time-series analysis, ecology, machine learning, and others to build a robust set of tools that will help us hear what the microbes are telling us.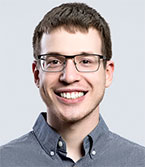 More efficient ways to make carbon-nitrogen bonds — Joseph Tassone (Chemistry - Inorganic Chemistry)

Joseph Tassone's goal is to create new, more efficient ways to make carbon-nitrogen bonds.

The majority of systems that currently make carbon-nitrogen bonds use palladium, a part of the platinum metal group, which is expensive and not abundant.

Joseph's project focuses on trying to develop similar systems that use nickel, which is a cheaper, more readily available alternative to palladium, but just as reactive. Because carbon-nitrogen bonds are often found in specialty chemicals, like pharmaceuticals, a nickel-based systems could potentially allow drugs to be made more cost-effectively.

The Vanier Canada Graduate Scholarships were announced October 3, 2016 at a ceremony at the Canadian Institutes of Health Research in Ottawa. More information and a full list of recipients is available on the website.