The Faculty of Engineering officially joined the Dalhousie family on April 1, 1997 (no joke). Originally part of the Nova Scotia Technical College, which then became the Technical University of Nova Scotia, the Faculty has an extensive history of educating some of the best engineers in Canada.

Located on Sexton Campus, the Faculty is in close proximity to the waterfront and downtown core — a setting that helps support valuable collaborations and partnerships with the local engineering and business communities.

Since becoming part of Dalhousie, our Faculty has continued to grow, with a combined number of undergraduate and graduate students this year of approximately 2,300. Over 25 per cent of our undergraduates are international students, as are approximately 80 per cent of our graduate students — diversity that contributes to our success.

Here are five other things you might not know about the Faculty of Engineering.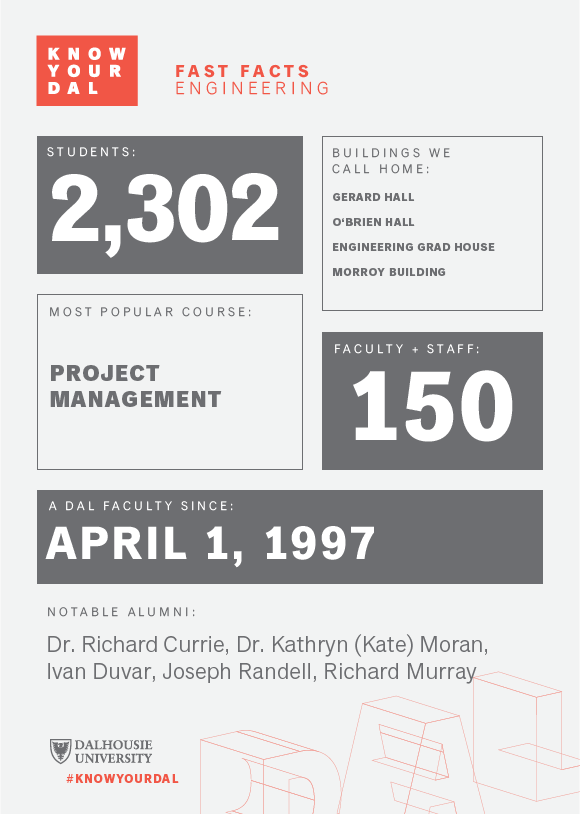 1. Our campus is named after our first principal, Frederick Sexton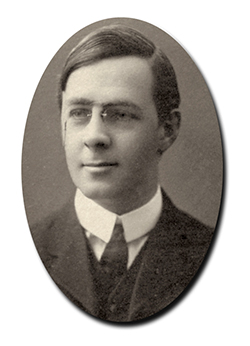 Built on a solid 100-year foundation, the Faculty of Engineering has a very rich past, beginning in 1907 with Frederick Sexton. Dr. Sexton came to Halifax from the Massachusetts Institute of Technology (MIT) in 1904, where he graduated as a metallurgical engineer. In 1907, he was asked to assume two titles: principal of the yet-to-be-built Nova Scotia Technical College (NSTC), and director of technical education in Nova Scotia. He held both titles until his retirement in 1947. In 1980, the NSTC became the Technical University of Nova Scotia (TUNS). The institution transitioned with time, and in 1997 became Dalhousie's Faculty of Engineering.

2. We hold a unique recognition reception for our top students

The Faculty of Engineering holds a reception each spring to celebrate the Sexton Scholars. Unique to the Faculty of Engineering, and named after Frederick Sexton, this honour is bestowed upon students who achieve a GPA of 3.85 or higher while maintaining a full course load in one or more terms during the calendar year. Students who maintain this caliber of academic performance throughout their years in Engineering receive a Sexton Distinction on their diploma at graduation.

Although Engineering is known to be an incredibly challenging program, 8-to-10 per cent of our students achieve Sexton Scholar status each year, living up to the high standards of excellence Dr. Sexton set years ago.  

3. We're helping the local craft brewing, wine and cider industries

At the Faculty of Engineering we're heavily invested in our research. Through partnerships with industry, government and donors support, our faculty and student researchers seek creative solutions to the major problems of today. Our research specializations fall into four major areas: manufacturing, environmental science and technologies, natural resources and energy, and information and communications technologies/health. 
 
One of our more unique research institutes is the Canadian Institute of Fisheries Technology (CIFT). Though you might not guess by its "fishy" name, the institute's specialized research extends broadly into the food sciences, providing a wide range of services to the local food and beverage industry.

In particular, CIFT has expanded into fermentation services for the region's rapidly growing craft brewery, wine and cider industries. Through the institute, small breweries now have access to the same kind of analytical expertise and equipment that large-scale brewers have built into their operations, without having to make costly investments.

Brewers can monitor water pH to see how it impacts the quality and consistency of their product. They can even take advantage of a pilot brewing operation to experiment with new products and recipes. If a small brewery wants to try a different fermentation process, yeast, grains, or hops, CIFT has the ability to do so on a small enough scale that it won't cost them much time or money, or tie up their production facilities.   

4. Our students solve real-world problems

In their senior year, Engineering students are required to complete a Capstone Project. Spanning two terms, it's a culmination of four years of intense study and sees the students, with faculty support, work with real clients on an industry or community-based project for eight months. The expectation is that at the end of the project, the student teams will solve a specific design problem the client has identified.

Students share their results at the Senior Design Expo, a convention-style event where each of the teams must present to industry judges for evaluation. The student teams compete for first, second and third place prizes.  

A few of the projects from this past year include:
Design of a wearable exoskeleton robotic hand for rehabilitation
Design of an advanced firewood splitting assembly
Redesign of a soap-cutting machine to improve soap manufacturing
Design of an automated part bagging and labeling system 
5. Our grads proudly wear their Iron Ring

Canadian engineers have been proudly wearing Iron Rings since 1925, and Dalhousie Faculty of Engineering graduates are among them. The Faculty of Engineering holds its Iron Ring ceremony once a year, typically in early March.  The Iron Ring can be worn by any engineer who has been obligated at an authorized ceremony of the Ritual of the Calling of an Engineer.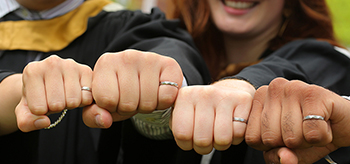 Engineers wear the Iron Ring on the pinkie finger of their working hand. It symbolizes the pride that engineers have in their profession, and serves as a reminder to live by a high standard of professional conduct. It is a symbol that reflects moral, ethical and professional commitment made by the engineer who wears the ring.

Never seen an Iron Ring ceremony? You're not alone: the only individuals who can participate in the ceremony, in addition to the students, are engineering alumni and professional engineers. Being presented with an iron ring is a highly momentous occasion for our graduates.  

Learn more about the Faculty of Engineering at its website.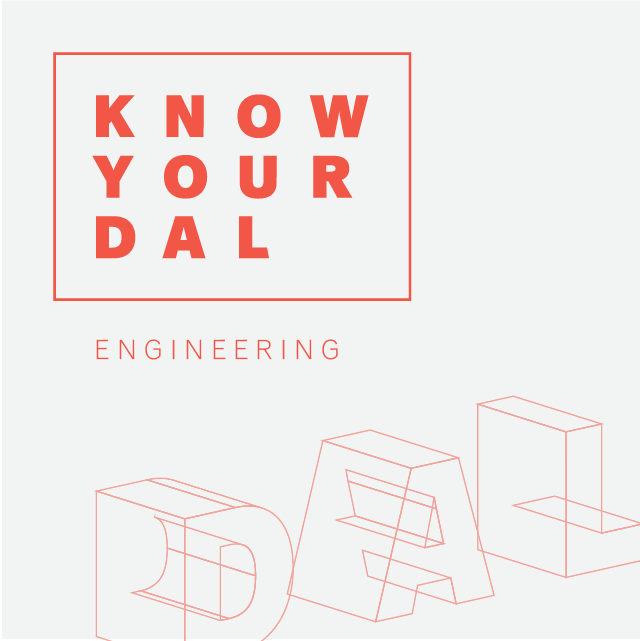 This article is part of "Know Your Dal," a 13-week series highlighting Dal's academic community. For more, including more content to come later this week from the Faculty of Agriculture, visit dal.ca/knowyourdal.