The Faculty of Agriculture is the 12th Faculty of the Dalhousie University family. On May 20th, 2011, the Province of Nova Scotia and Dalhousie University launched a process to merge Nova Scotia Agricultural College (NSAC) with Dalhousie University. Previously, the two schools had enjoyed a close academic relationship for many years, with NSAC degrees jointly awarded by Dalhousie, and NSAC represented on the Dalhousie Senate.

The Faculty, located on the Agricultural Campus in Truro (Bible Hill), is an idyllic place to live, work, play and learn. Vegetable and ornamental gardens serve as a living laboratory for Plant Science and Horticulture students, a testing-ground for new ornamental plants and repository for over 3,000 types of trees, shrubs and plants – many of them unique to this region.

Our Rock Garden, shade and herb gardens, butterfly meadow, apple orchard and turf production area are some of the unique features that shelter important collections and create quiet havens amid the bustle of campus life.  

Here are some other things you might not know about the Faculty of Agriculture:


1. We (also) have our own postage stamp.

The Schulich School of Law isn't the only Dal Faculty to be celebrated in postage. On the 100th anniversary of the founding of the former Nova Scotia Agricultural College, Canada Post issued a domestic rate (50¢) stamp, another in its ongoing series celebrating Canadian educational institutions. This series featured the primary buildings from Canadian campuses.  Cumming Hall is a wonderful example of the architecture of the early 1900s, with many interesting architectural features.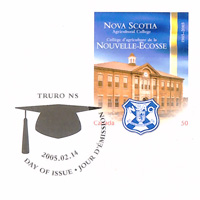 Designer Denis Lavigueur managed to capture a photograph of Cumming Hall that didn't require extensive retouching. It appears on the stamp with the former College's heraldic coat of arms, against a background that displays its colors in a billowing style, reminiscent of a flag flying or academic robes in motion.

Now a local landmark, Cumming Hall was the original home of the Nova Scotia Agricultural College when it opened on a 100-acre farm outside Truro on February 14, 1905. The College originally offered courses in agricultural studies, but it now offers both undergraduate and graduate degree programs, as well as technical diplomas, all based on the time-tested philosophy that agriculture is the science of life.

2. Faculty of Agriculture students and alumni refer to themselves as "Aggies"

The nickname Aggie is common at land-grant or agriculture schools and is a short form of "agricultural."  The term is used to describe students as well as alumni. "Aggies once, Aggies twice…" is the beginning of a popular student chant that is often heard at Rams sporting events.  

3. Our varsity roster boasts a Men's and Women's Woodsmen team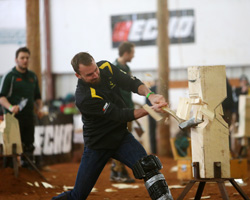 The Dalhousie Rams Woodsmen are one of only six collegiate lumberjacking teams in the country. The team began in 1964 with an enthusiastic group of seven Aggies and has since grown to become one of the Faculty's most successful varsity sport teams. The Agricultural Campus Rams have a long winning history in woodsmen sports. Each February, the Faculty of Agriculture hosts the final Canadian Intercollegiate Lumberjacking Association competition in Truro. More than 20 teams from Canada and the northeastern United States compete for one of the most prestigious titles in Canadian University Lumberjacking.

4. Our first tractor was donated by Henry Ford himself

The first tractor used on the Agricultural Campus was donated by Henry Ford to Melville Cumming, our first principal. Melville Cumming, (Class of 1897), expressed interest in acquiring several of the new tractors that Mr. Ford was developing at the time, in an effort to speed up food production in Nova Scotia.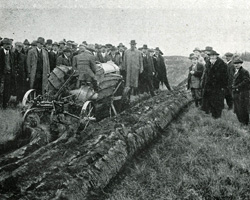 Along with the tractor prototype, Mr. Ford also sent some of his men to Nova Scotia from Michigan to provide demonstrations in its operation.  The original tractor was used for two years on the College farm and when a part had to be replaced, Mr. Ford advised Mr. Cumming to return the tractor and he would supply the College with a replacement at no cost.  The second tractor was used for many years.   

This philanthropy continues today. Dalhousie's Faculty of Agriculture and global leader in agricultural equipment, CASE IH, have entered into a new partnership agreement. The Faculty has the use of approximately 16 pieces of CASE IH equipment each year, an arrangement that benefits Dalhousie's Faculty of Agriculture for at least the next 10 years. The delivery of leading-edge farm machinery will be used for teaching, production and research. (See photo at top of story.) This partnership represents an annual rental value of $170,000.

5. Our grads wear the Faculty of Agriculture Barley ring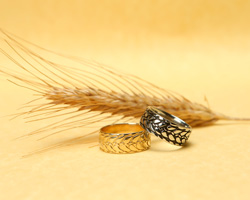 The Faculty of Agriculture's official ring, launched in 2010, features a textured pattern of barley around the band. Each ring is handmade by local artisan, Donna Hiebert. The barley pattern represents an essential element of agriculture. Barley has been a widely planted and harvested crop in Nova Scotia since the earliest times and it was one of the first crops planted on the Agricultural Campus in 1890.

Each spring, the Alumni office hosts a Barley Party. All graduating students are invited to this event to celebrate the end of classes and the beginning of their status as an alumnus of the Faculty.

The Faculty's Barley ring recently received honorable mention in University Affairs article on Nine great Canadian campus traditions.  

Learn more about the Faculty of Agriculture at its website.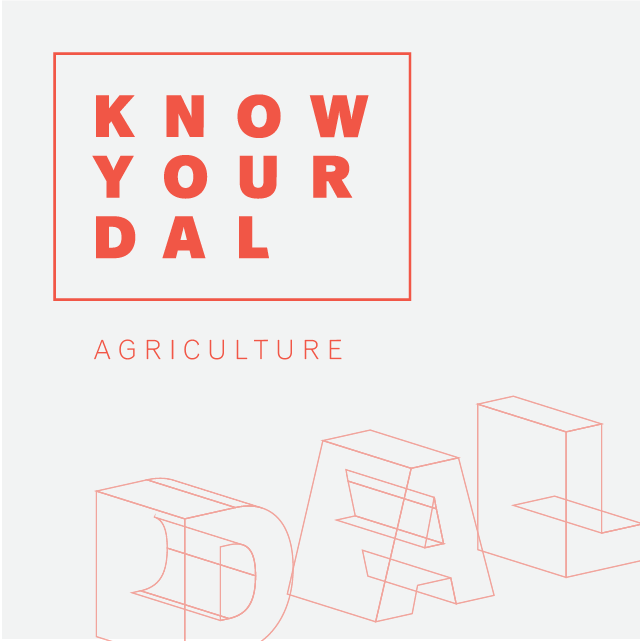 This article is part of "Know Your Dal," a 13-week series highlighting Dal's academic community. For more, including more content to come later this week from the Faculty of Agriculture, visit dal.ca/knowyourdal.