Dalhousie's nurse scientists connect theory and practice. By investigating issues related to the health needs of people and the factors that influence health, they produce strategies to improve patient care, the health system and nursing practice.

As we mark Nursing Week, here are more examples of exciting research from within the School of Nursing.
Improving mental health in marginalized populations


Jean Hughes, professor in Dalhousie's School of Nursing, once studied at Dal herself as part of the first class to graduate from the four-year nursing baccalaureate program.

"Nursing education initially was oriented more toward task," she says. "But with the evolution of the baccalaureate, master's and PhD education now focuses much more on the development of critical thinking."

Now, Dr. Hughes specializes in mental health in marginalized populations, particularly focusing on young families and youth. She is a past chair of the Dartmouth Family Centre, and currently a member of the board of directors for Laing House as well as an academic mentor for Horizon Health's Peer 126 program — two community-based programs for youth with mental illness.


Dr. Hughes worked with the Dartmouth Family Centre to develop the "Growing Together" program that provides wrap-around health programs to families reluctant to use regular health-care service. This approach that responds to the needs of marginalized families increasingly has been adopted by health services province-wide.

Her latest study, "SEAK," in partnership with the Canadian Mental Health Association-NS Division, is testing a proven mental health promotion program in marginalized populations and examining the long-term effects on health service use and on cost benefits. The PATHS program (Promoting Alternative THinking Strategies), designed to build social and emotional skills in elementary school students, is being tested in multiple schools in five Canadian communities, two of which are in Nova Scotia. Trained teachers offer twice-weekly classes that show young children how to communicate their emotions and problem-solve confrontations with others.

Dr. Hughes shares stories of her visits to schools using the PATHS program and describes her delight at seeing children as young as five settle disagreements without tears or tantrums: "They were using the teacher as a support system, not as an answer to all their problems."

Researchers will be tracking the success of PATHS students in junior and senior high school and beyond to see whether the program improves participants' post-secondary education and career prospects. The study involves students from numerous universities and science and health programs, including research assistants from Dal's School of Nursing.

"Communication processes are just as important as physical care," says Dr. Hughes. [It is] critical to nurse performance, patient outcomes and the cost of health care."
The importance of nurse practitioners


Nurse practitioners (NPs) were almost non-existent in Nova Scotia when Dr. Ruth Martin-Misener began teaching at Dalhousie in the late 1980s. Now they are an integral part of primary health-care services, such as small clinics and family practices, and an important part of Dr. Martin-Misener's primary health-care research.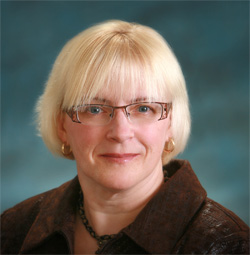 When she returned from an outpost position in Northern Ontario, Dr. Martin-Misener knew the importance of primary care and, over the next 10 years, she helped transition Dal's outpost nursing program to an NP program.

Implementing NPs — who have the authority to make diagnoses, prescribe medication and order diagnostic tests — throughout Nova Scotia has improved health-care accessibility in rural and urban communities.

Now an associate professor in Dal's School of Nursing, Dr. Martin-Misener is currently working on a study of primary health-care facilities throughout the province that include at least one NP and one family physician. These team-based models of primary care vary from community to community, as the communities themselves design them.

After surveying the different primary care models operating in Nova Scotia, the study is now focusing on four communities to see what makes their team-based, primary care facilities successful. Three Dal nursing students have helped with various aspects of the project including interviews with health-care providers, health administrators, patients and community leaders.

"The theory is that communities know best what they need and what resources they have," says Dr. Martin-Misener.

In the past, primary care research has revealed innovative community models that can be implemented by policy-makers elsewhere. For example, the collaboration between an NP, a family physician and paramedics on Long and Brier islands is a successful model that has been applied to other rural areas.

Dr. Martin-Misener hopes that the continued study of primary health care will uncover more inspiring approaches to improve accessibility of health services.

"It's about working with people where they live and participating with them in their health over time," she says. "Having that relationship with people over time is something that is pretty unique to primary health care. There are lots of opportunities to promote health at an individual and community level."
For more on research in the School of Nursing, visit its website.