Board of Directors
Dr. J. Pemberton Cyrus,
B.Sc.(Eng) (UWI), M.A.Sc., Ph.D. (TUNS), P.Eng., F.E.C. (Board Chair)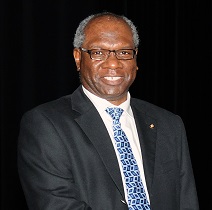 Dr. J. Pemberton Cyrus, ILA President, is currently Head of the Department of Industrial Engineering at Dalhousie University. He formerly served a one-year term as the Associate Vice-President Academic (Acting), and prior to this appointment, Dr. Cyrus was the Associate Dean of Engineering at Dalhousie University, responsible for Undergraduate Studies, and for coordination with the six Associated Universities that feed students to the eight undergraduate engineering programs at Dalhousie. In his role as Associate Dean of Engineering, he led a re-design of the engineering curriculum, and changed administrative procedures to improve efficiency.
He is a Fellow of Engineers Canada, has taught industrial engineering for 30 years, and held various administrative positions at Dalhousie University and the Technical University of Nova Scotia.

One of his research interests is optimization of operational processes, including those in academic environments. His expertise includes scheduling, routing, networks, information systems, seaport operations and manufacturing operations.
Dr. Cyrus is also President of Logix Consultants Limited, an industrial engineering consulting firm specializing in seaport information systems, manufacturing operations management, and information engineering.
Dr. Timothy Bardouille (Board Secretary)
Dr. Claver Diallo, P.Eng. (Board Vice-Chair)
Mr. Darren Googoo, B.Ed., M.Ed.
Dr. Barb Hamilton-Hinch, B.ScR., M.A., B.Ed., Ph.D. (Board Treasurer)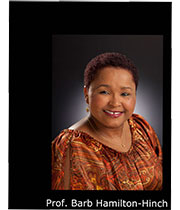 Dr. Barb Hamilton-Hinch is presently an Assistant Professor in the Department of Recreation and Leisure Studies in the School of Health and Human Performance at Dalhousie University.
Previously she held the position of the Black Student Advisor at Dalhousie University (a position she helped develop as a student in 1988). Her other full-time employment included work within the Recreation Department of the Halifax Regional Municipality. She was one of the first full-time female General Managers of the Community YMCA in Halifax; was a Regional Educator for the Black Educators Association; and she worked internationally in The Gambia, West Africa (in conjunction with the Nova Scotia Gambia Association), educating several school children on the importance of health.
Her area of research interest is looking at the impact of racism on an individual's health and well-being. She considers herself an advocate for "marginalized populations" and often delivers workshops and training in Diversity.
Dr. Wilber Menéndez Sánchez
Mr. Patrick Nnoka (Student Representative)
Ms. Brenda Riley (Parent Representative)
Mrs. Oluronke Taiwo, B.Sc., M.Sc., BSW, MSW, RSW (BSAC Representative)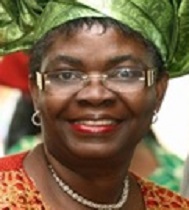 Ms. Oluronke Taiwo, is the Black Student Advisor for both Dalhousie University and the University of King's College, a position she has held since October of 2008. She is also an active member of many associations in the Nova Scotian community including the Association of Black Social Workers and the United African Canadian Women Association.

Ms. Taiwo, originally from Nigeria, was a technologist for 17 years during which time she attained a Bachelor's Degree in Biology (Education) and a Master's Degree in Medical Microbiology, both from University of Lagos, Nigeria. She later became a full-time professor and researcher at the College of Medicine in Lagos, Nigeria. She moved to Canada in 1998 as a Research Scholar at Dalhousie University after being sponsored by the United Nations Nigeria and her research on "Antibacterial activities of aqueous extracts from Nigerian chewing sticks" was published and patented.

In 2006 and 2008 respectfully, Ms. Taiwo earned her Bachelor's and Master's degree in Social Work from Dalhousie University and became a Registered Social Worker. In June of 2006, Ms Taiwo became a contributor to the book Fighting for Change: Black Social Workers in Nova Scotia, edited by Dr. Wanda Thomas Bernard.

Ms. Sarah-Ann Upshaw, B.Sc., M.Ed. (PLANS Representative)