About Industrial Engineering
---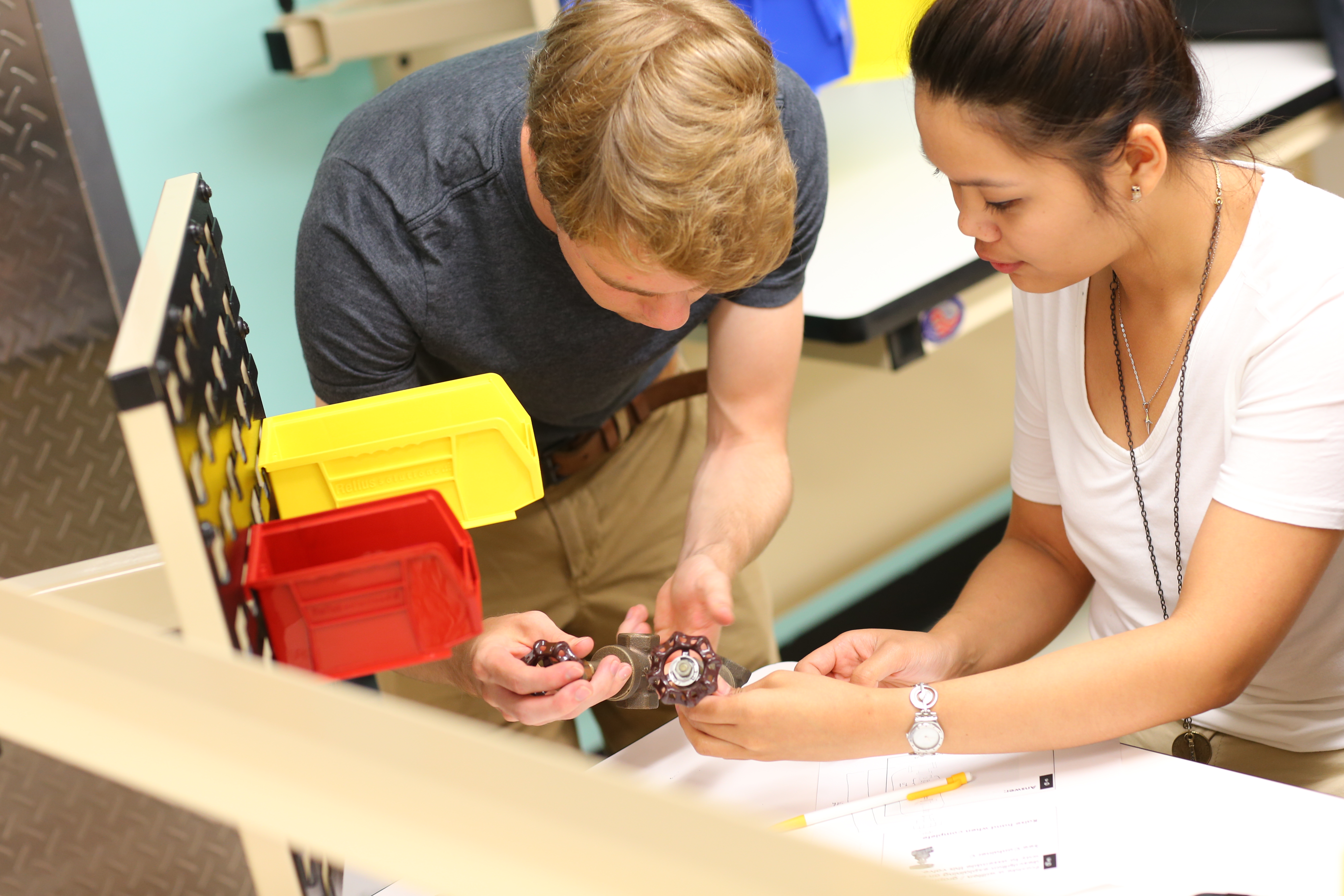 Industrial Engineering is at the heart or society's essential systems. From hospitals to airlines, from manufacturers to telecom companies; Industrial engineers design solutions to improve the performance of complex systems of people, technology and information.
Our Research
---
Dalhousie's Department of Industrial Engineering is home to faculty members who engage students both in the classroom and in the lab with real world problems and opportunities to work on leading edge research.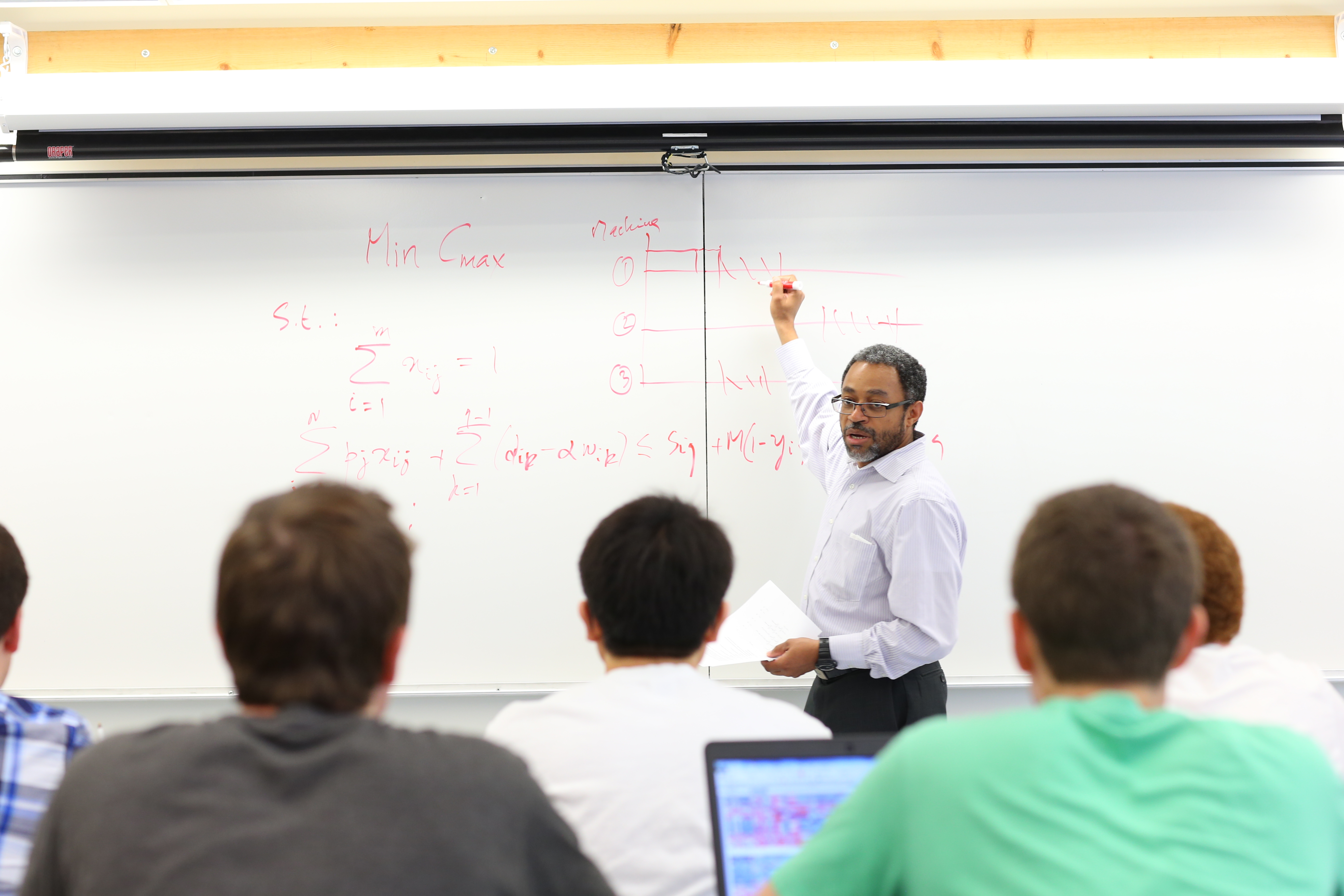 Our Research Groups
---
The Department supports a rich research environment organized into three main clusters:
Industrial Engineering News and Stories
---
Industrial Engineering faculty contributes to the Green Hydrogen Research Cluster initiative
Congratulations to research cluster members, Ahmed Saif, Hamid Afshari, and Floris Goerlandt, on the new initative which involves 30 researchers from 8 different faculty at Dalhousie. The cluster receive internal funding from the New Wave grant which offers funding for Centres and Institutions to help accelerate their research and innovation initiatives.
2023 IISE Senior Design Project Competition - 2nd Place
Congratulations Katrina Bagnell, Olivia Murray, and Emma Holle for their 2nd placement IE poster at the 2023 Capstone Conference this year! Check out their poster "Tool & Equipment Management at IMP Aerospace".

2023 Winner Sexon Award for Teaching Excellence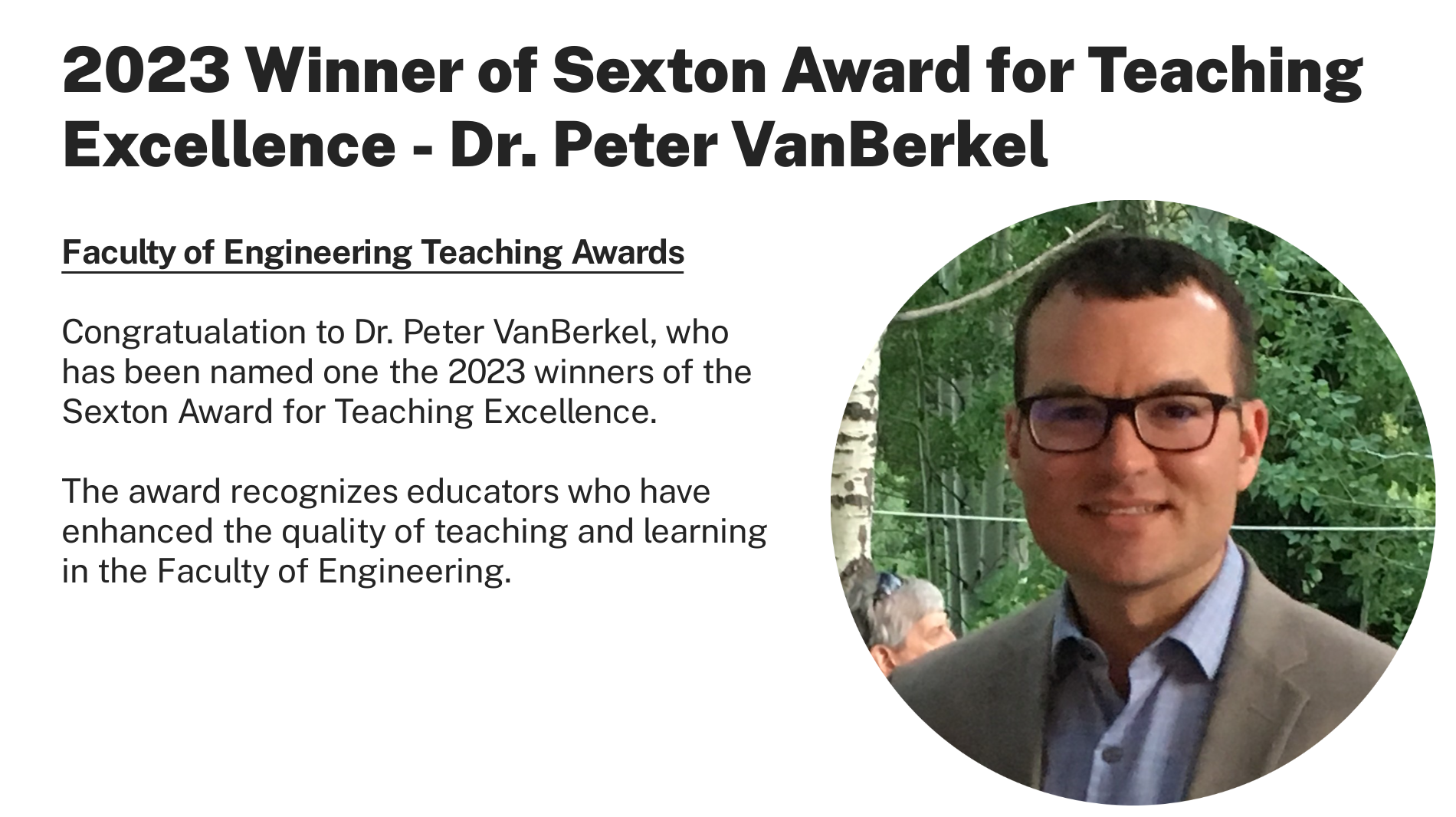 2023 Best Capstone Poster in Industrial Engineering
Congratulations Amber Butler, Tristin Inkpen, Alex Noussis, and Shae Porter for their winning IE poster at the 2023 Capstone Conference this year!
The poster "Optimization of Maintenance and Renovation Project Selection Via Risk-Based Analysis at IWK" can be found here.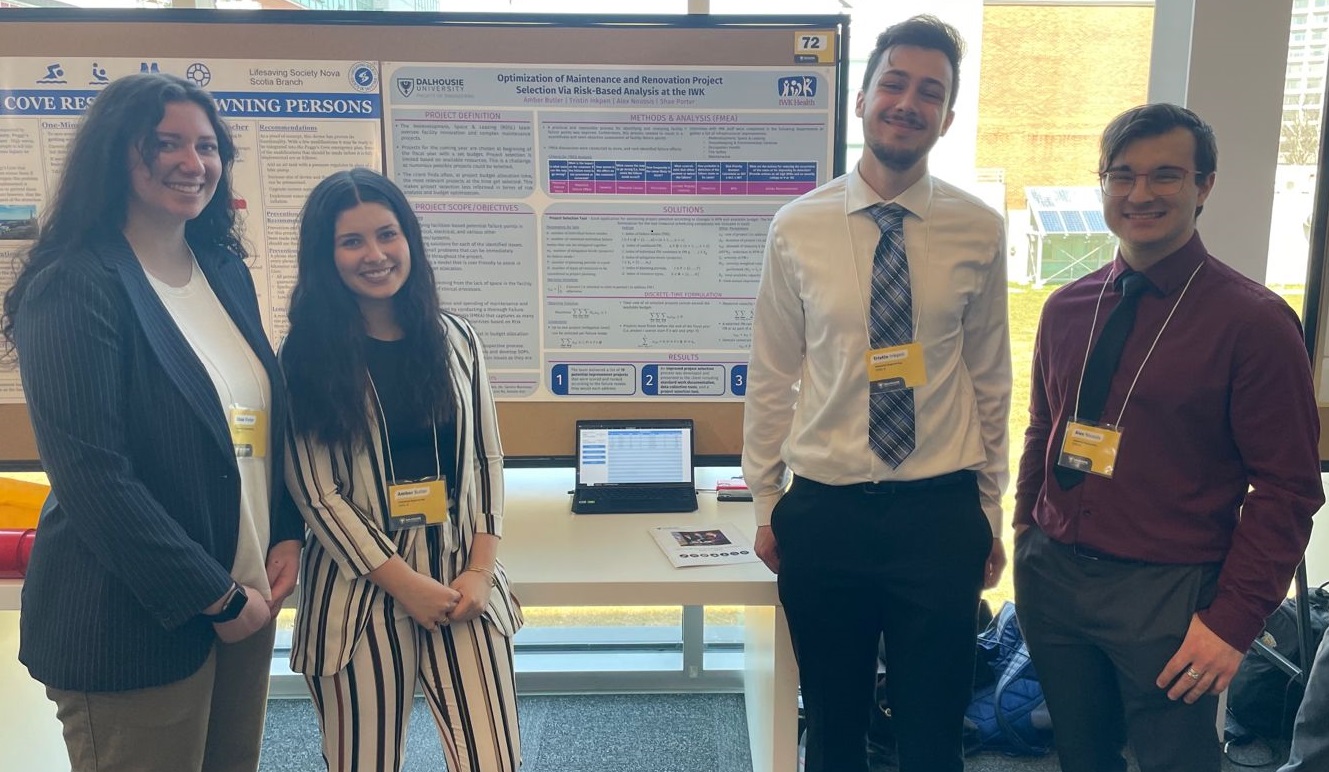 2022-23 IMPACT Faculty of Engineering Leadership Award - Jesse Li
Congratulations to Jessi Li, for winning the 2023 Faculty of Engineering Leadership Award! 
The Dalhousie Impact Awards is an annual event hosted by the DSU in collaboration with Dalhousie University, to recognize outstanding individuals and student groups that impact our community.
Full details here: 2022-23 Impact Award Winners

Tickets now available for 2023 Designing Productivity on June 9th.

IE students awards in IISE Logistics and Supply Chain competiton
Two Industrial Engineering students teams win awards at the Logistics and Supply Chain (LSC) Division student case competition.  Dalhousie students continue to excel in this competition with award wins in 2021, 2020, 2019, 2018, and 2017. 
Details here: IISE LSC Division - Student Case Competition
Congrats to Akash Patel, Harsha Komatlapalli, Parth Patel, Ankesh Sheoran, Jeel Patel, and Zeel Patel!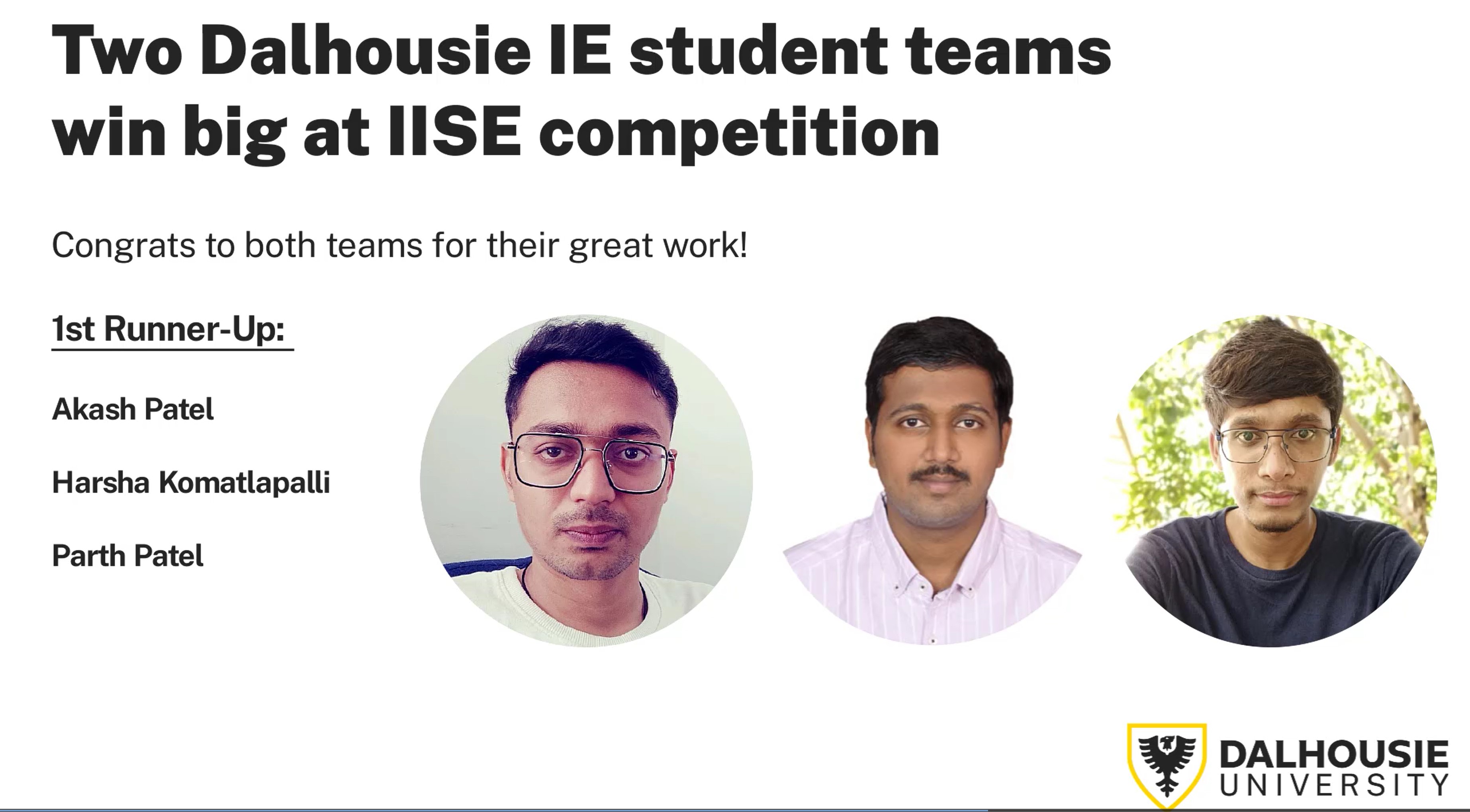 Industrial Engineering Department is hiring
The Industrial Engineering Department is looking for an Instructor. 
We are entering an exciting time for the department, with growth in our enrollment, and need someone to teach multiple courses.
Consider applying.
https://dal.peopleadmin.ca/postings/12512
We encourage applications from diverse populations.