Maritime Risk And Safety Research Group (MARS)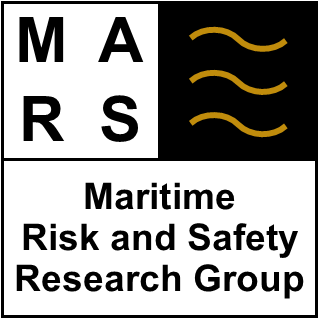 Purpose, aims, and scope
The MARS group is a joint effort by Prof. Dr. Floris Goerlandt and Prof. Dr. Ronald Pelot. The research focuses on various aspects of the risk and safety of maritime activities, mostly related to commercial shipping and fishing. Our research aims to improve the resilience of the maritime system and the sustainability of oceans and coastal communities dependent or impacted by maritime activities. Our applied research primarily focuses on maritime activities in a Canadian context. Furthermore, we develop methods to analyse safety and risk of maritime systems, aiming for global impacts for instance in the area of waterway risk management, disaster preparedness, search and rescue, and safety of autonomous vessels.
Research Highlights
Recent and ongoing research in the MARS group focuses on impacts of natural disasters on maritime and multi-modal transportation systems, the risks of shipping in Arctic waters and associated response operations, and risks associated with autonomous maritime vessels. While much of our research focuses on modeling and analysis, selected aspects of maritime organizational risk and safety management, and societal governance of maritime risks, are investigated as well.
Much of our research is interdisciplinary in nature, and often is executed in collaboration with national and international partners from academic, industrial, and government organizations.
Research and collaboration opportunities
Students interested in pursuing research related to maritime safety and risk analysis and management, as well as industry and government organizations interested in engaging our expertise, are encouraged to seek further information on our group's website at www.maritimeriskandsafety.ca